A few weeks ago I was hon­ored to trav­el to Pasade­na, CA, to the Cal­i­for­nia Library Asso­ci­a­tion con­fer­ence to receive the Cal­i­for­nia Young Read­er Medal for Emmanuel's Dream. This is a very spe­cial award because the win­ning book in each cat­e­go­ry is cho­sen by the kids themselves.
First, the award tea itself. There were teas and sand­wich­es and all kinds of yum­mies, and look at the love­ly decorations: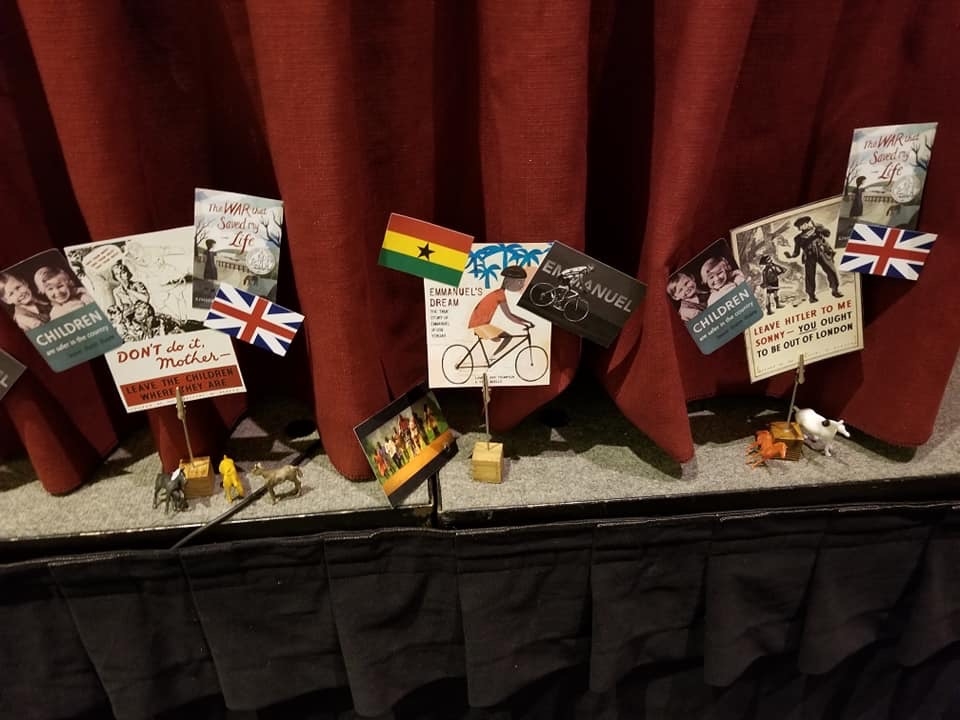 It was fun hear­ing the oth­er speak­ers and get­ting to chat with the librar­i­ans dur­ing the book sign­ing. And it all came with an hon­est-to-good­ness medal!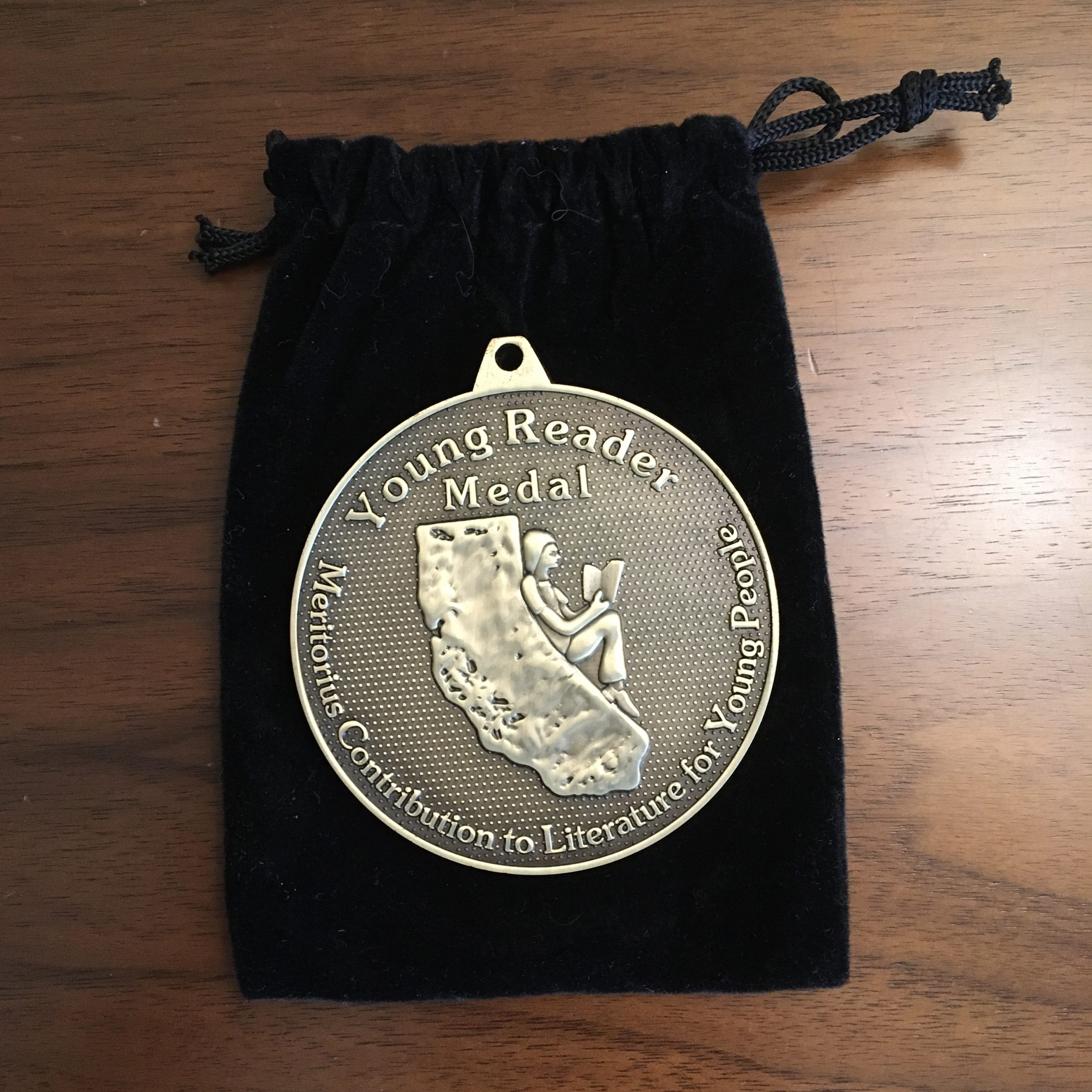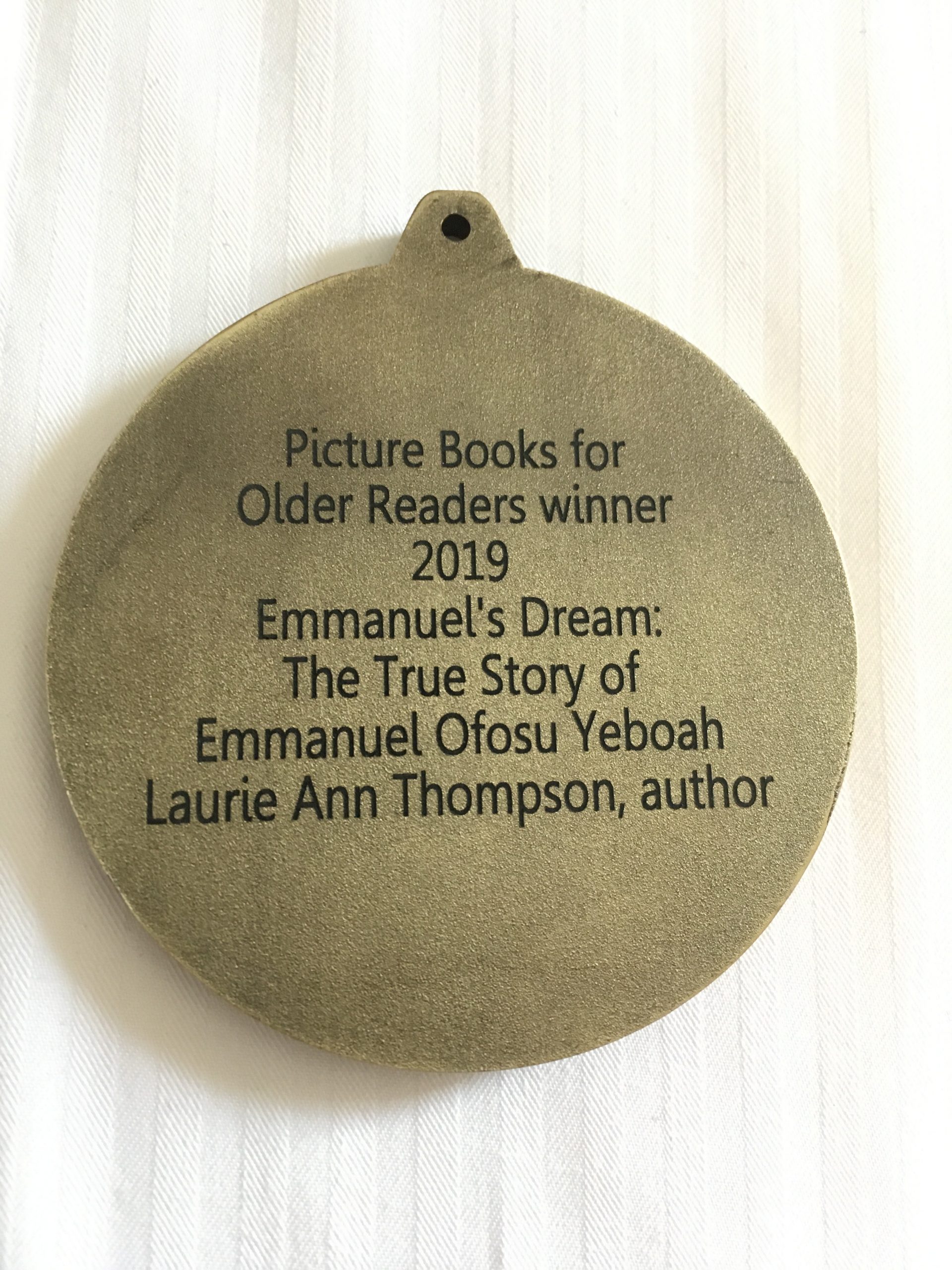 After the cer­e­mo­ny, I had some time to walk around and explore the city. The weath­er was per­fect, and Pasade­na is lovely.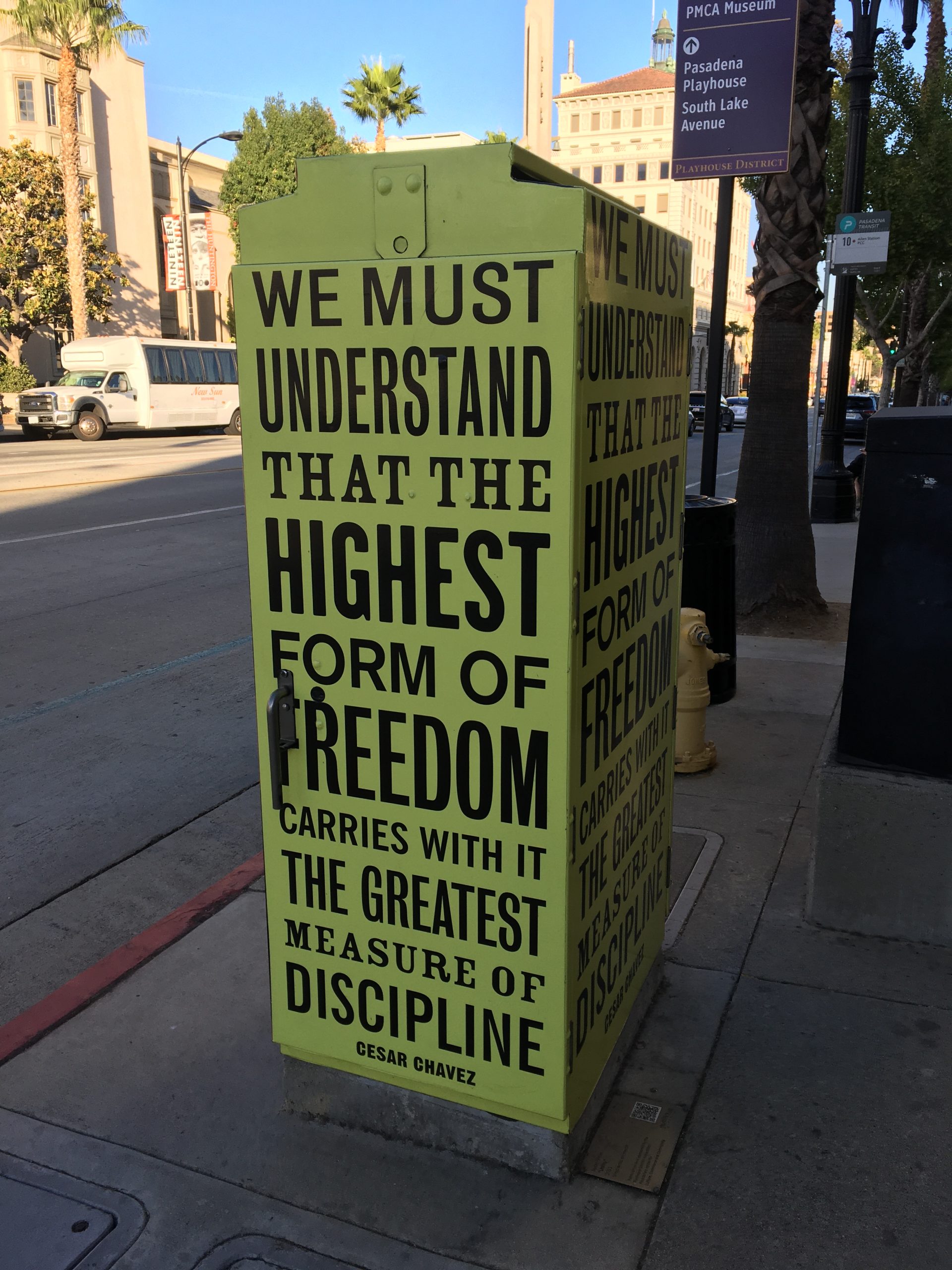 I stum­bled upon a street fair in hon­or of Day of the Dead. There were many tal­ent­ed artists sell­ing their wares, ven­dors, music, danc­ing, a pup­pet show, and chalk art! There were a lot of peo­ple out and about enjoy­ing the fes­tive atmosphere.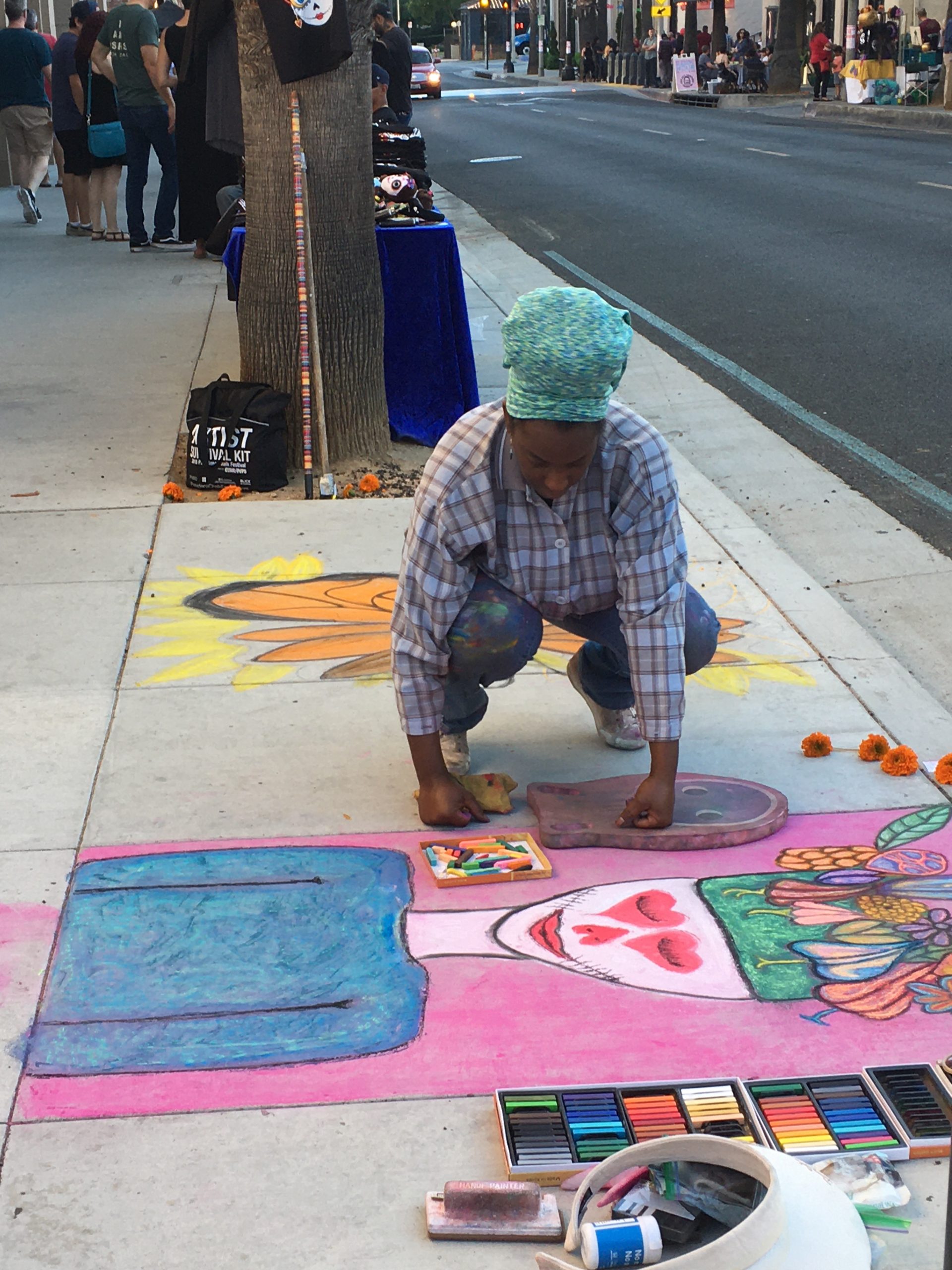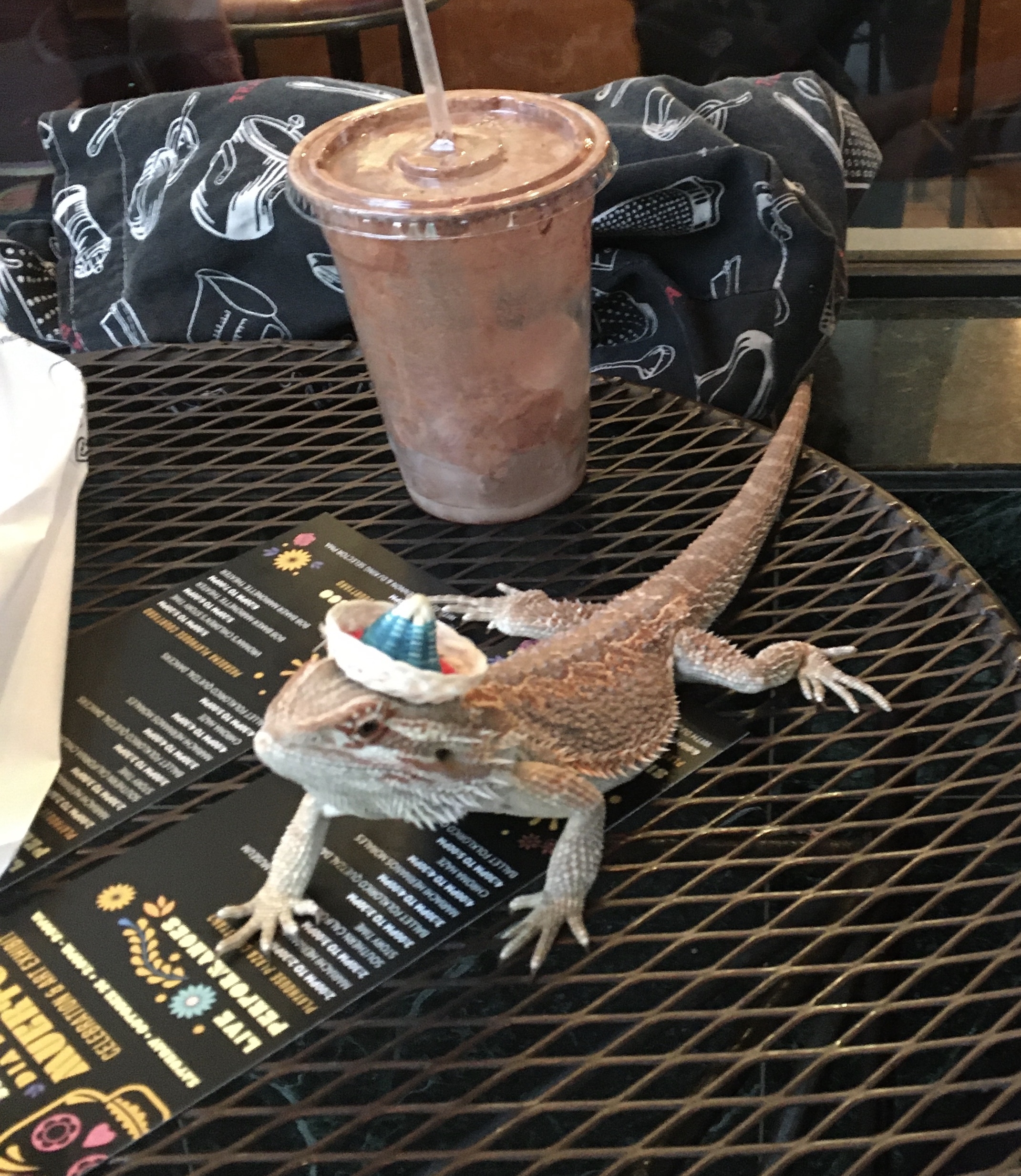 I, of course, had to vis­it the local inde­pen­dent book­store, Vroman's!

The nice young women work­ing there rec­om­mend­ed Tre­jo's Can­ti­na for din­ner, and it was so delicious!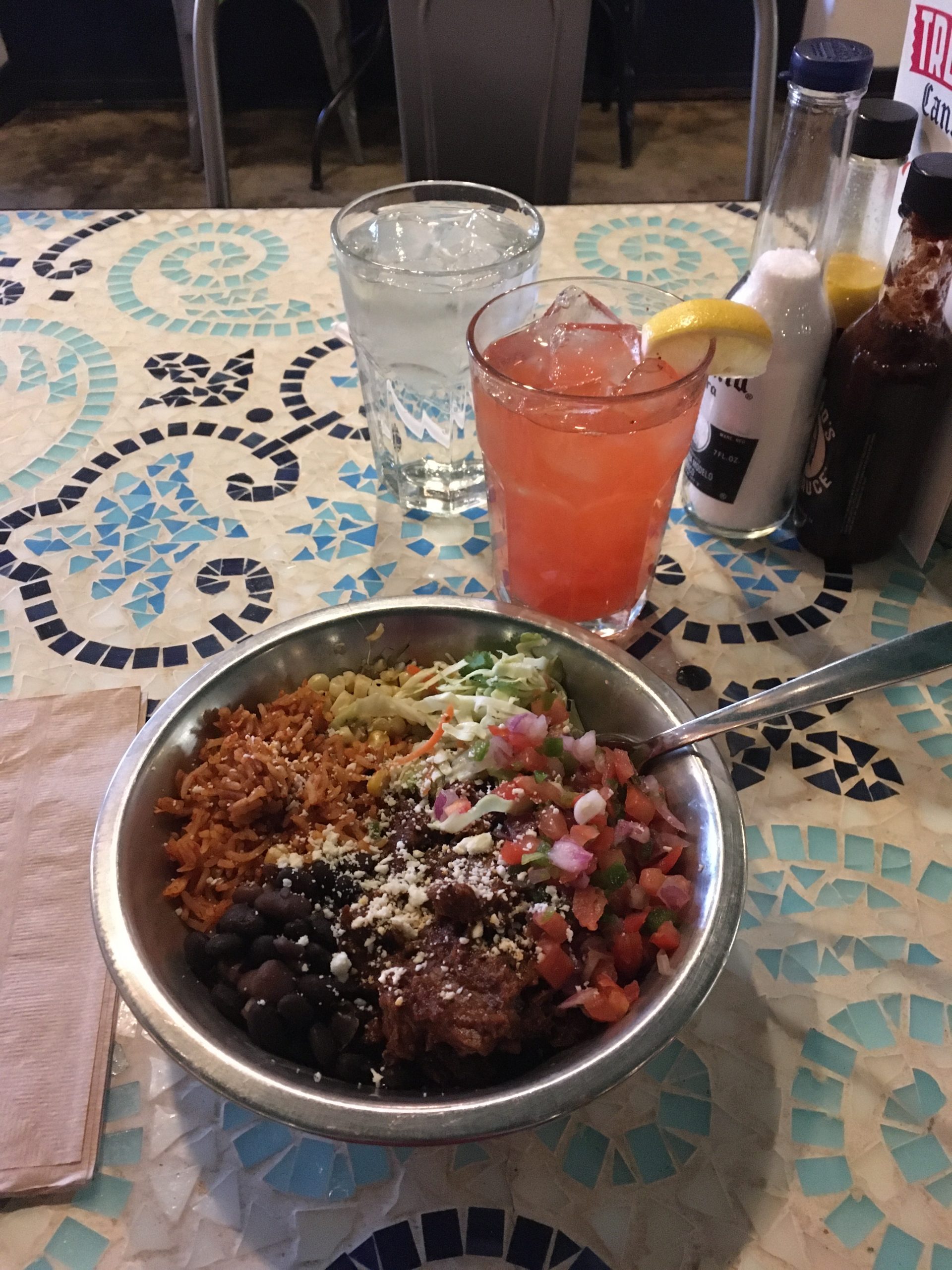 The Vro­man's gals also told me not to miss the new ice cream shop in town, Wan­der­lust, which fea­tures fla­vors based on exot­ic trav­el des­ti­na­tions. They had me at ice cream! It was well worth the walk. I chose hon­ey laven­der, and it was divine.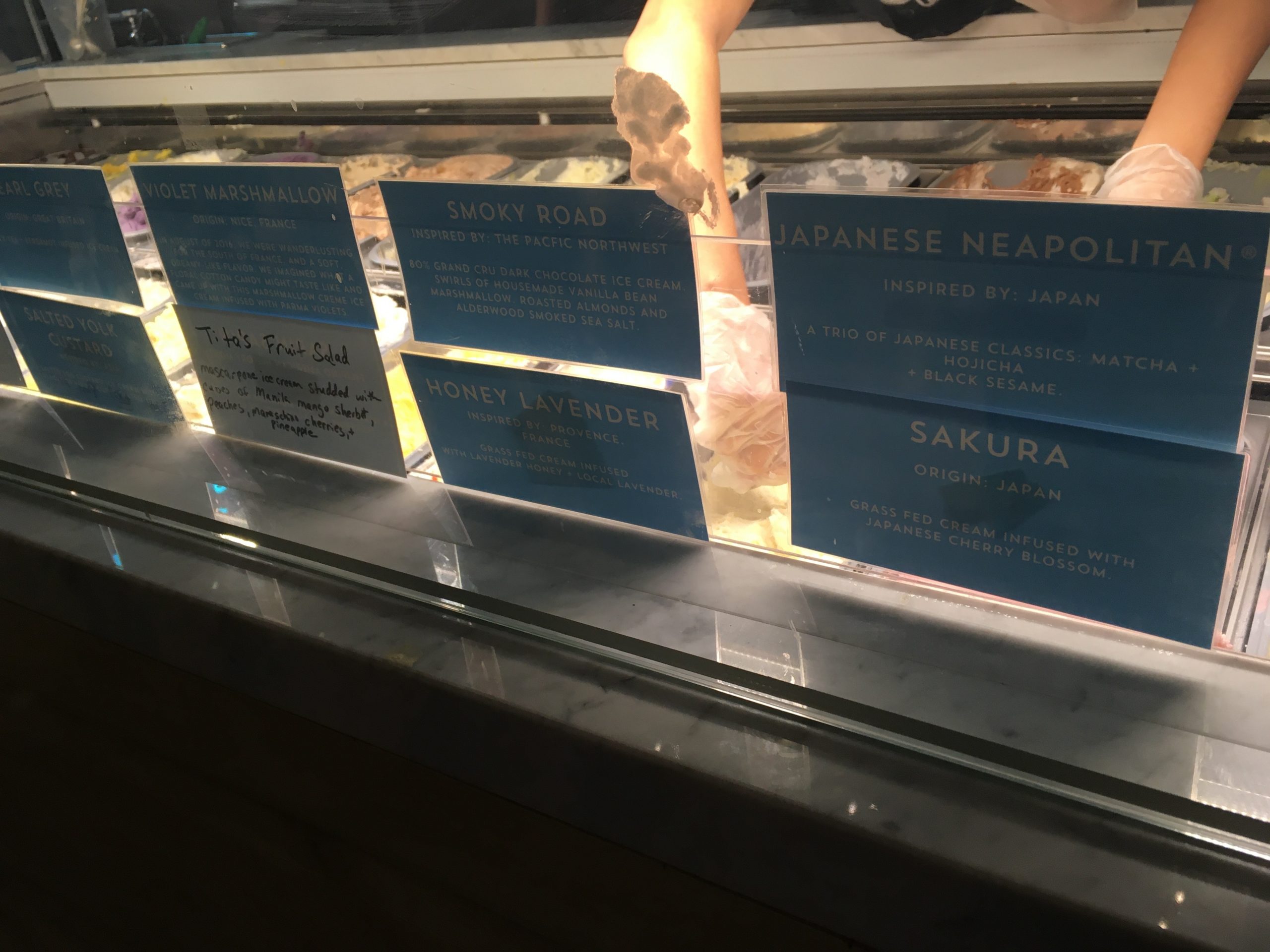 As you can see, it was an amaz­ing trip. Thank you so much, Cal­i­for­nia young readers! 🙂