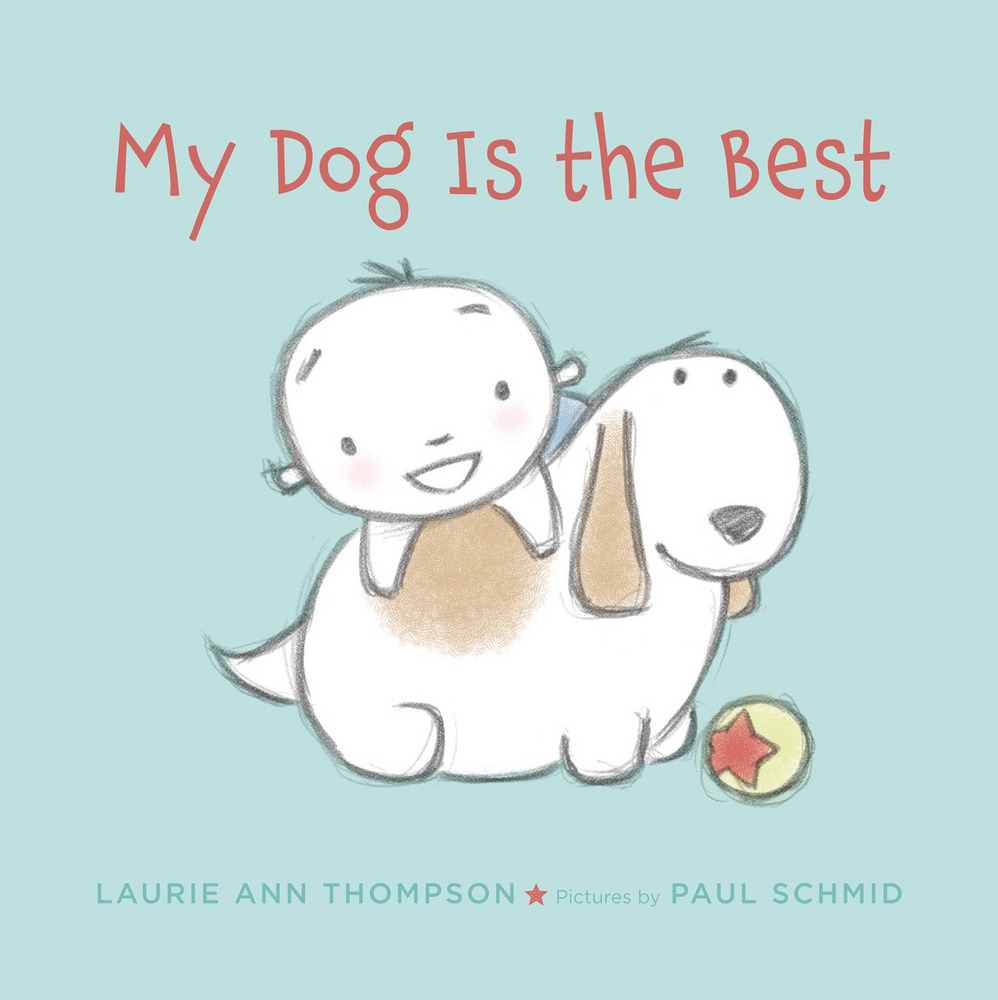 An adorable fiction picture book, illustrated by the talented Paul Schmid, in which an energetic little boy gushes about the many wonderful things his beloved—but very sleepy—dog can do… or can he? (Farrar Straus Giroux Books for Young Readers/Macmillan, 2015)
---
Accolades:
"… the simplicity of both the words and the pictures creates a charming, toddler-sized ode to man's best friend." —Booklist
"This simple, quiet story conveys the enduring bond between child and dog, with the added appeal of a joke that younger children just beginning to understand humor can enjoy." —Kirkus Reviews
"Though 'a boy and his dog' may not be a groundbreaking theme, it's often a popular one—and this gentle tale of friendship is no exception…. While this is a familiar story, it's a well-executed and charming one." —School Library Journal
"… simple wording helps young children who are learning to read…. I really enjoyed this cute children's book and enjoyed its depiction of man's best friend….or should we say 'boy's' best friend!" —Curling Up With A Good Book blog
"#Bookaday My Dog is the Best by @LaurieThompson & @PaulSchmidBooks. Made me think of http://t.co/mlzJYBYVm1" … "In my opinion, it is a perfect candidate for The Baker's Dozen."  — John Schu (@MrSchuReads) February 26, 2015
---
For teachers and librarians:
Watch the author read-aloud video!
Download the free storytime and canine craft kit!
---
 Trailer:
---
 On the web:
Click here to see all my blog posts related to this book.
Check out my Pinterest board for some of my favorite picture books about dogs:
---
Goodreads:
---
Where to buy:
---
Already a fan?
Reviews help others discover the book! Please consider leaving a review by clicking on any of the buttons below:


---