It may have been announced more than six months ago, but the ALA Schneider Family Book Award wasn't actually presented until the end of June, at the ALA Annual Conference in Orlando. I finally have some photos to share from this wonderful event honoring Emmanuel's Dream, along with three other wonderful books by fabulous authors.
None of my flights went as planned, but I finally arrived late at night and went straight to bed. I spent Saturday finding my way around the exhibition hall and chatting with other kidlit folks who I happened to bump into, like these lovely agency-mates!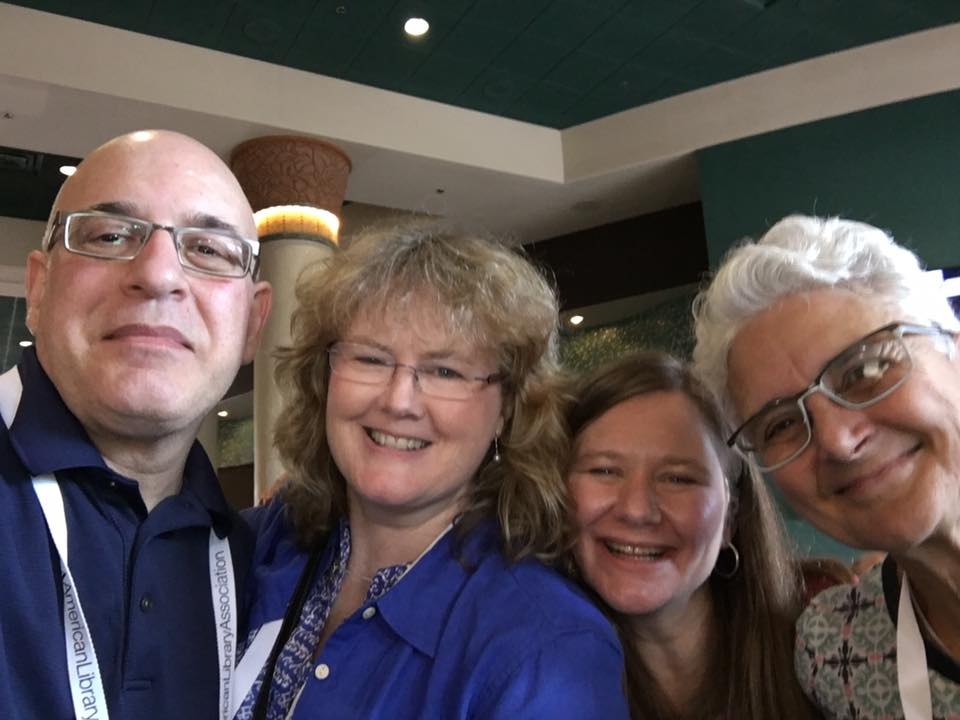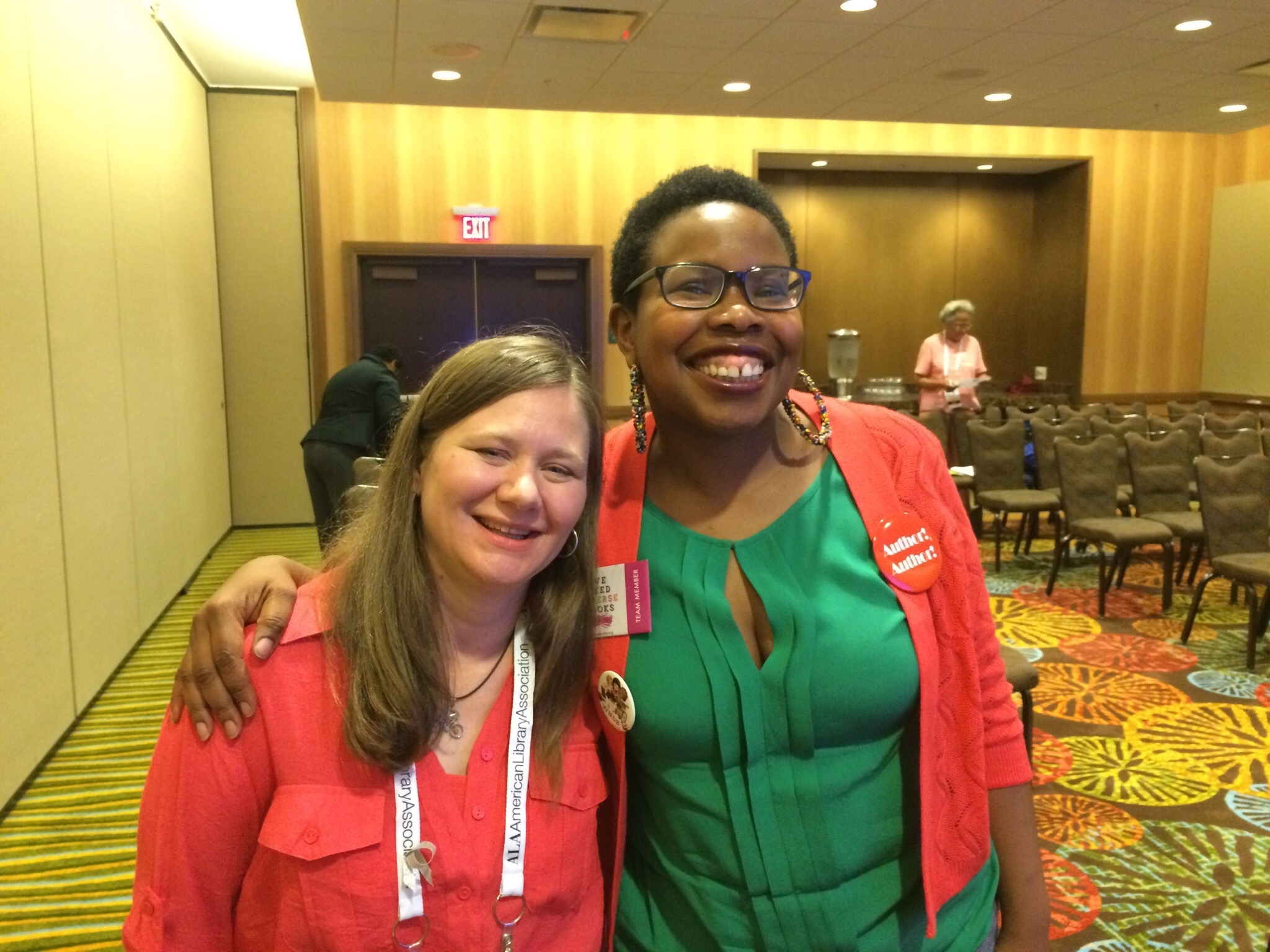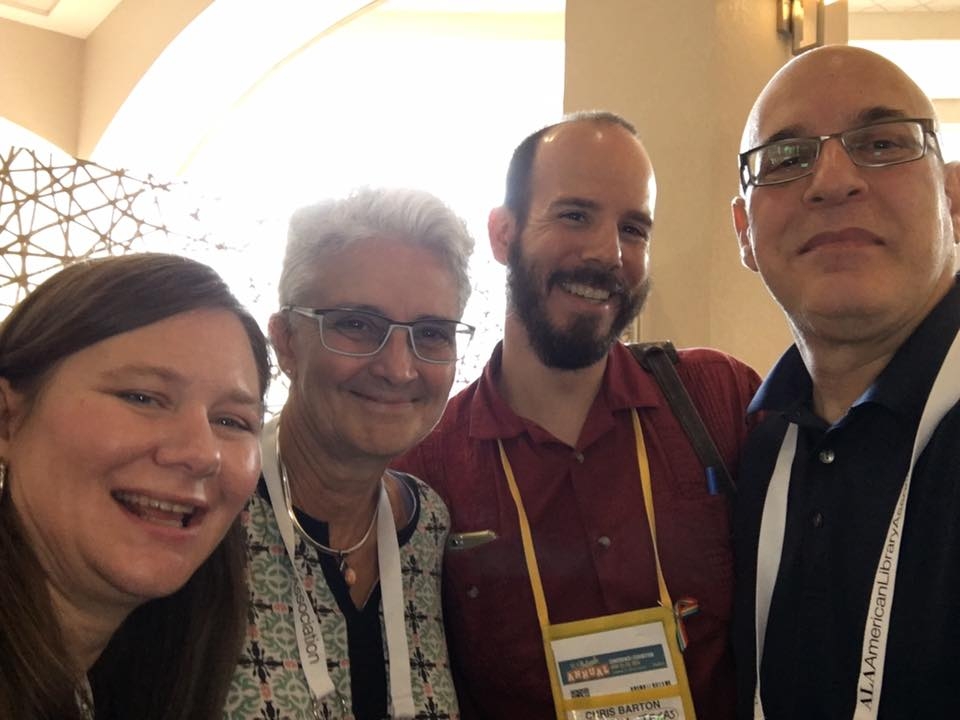 Then, that evening was the Random House "family dinner." I love these events, because they're often the first time you get to meet–and thank!–many of the people who've been working hard to make your book successful. This one was extra special, because it was the first time I got to meet my editor, Anne Schwartz. Squee! She is just as lovely in person as over email, and we all had a wonderful evening.
Afterward I met up with the fabulous
Miranda Paul
and we hung out at the
We Need Diverse Books
party, the Simon & Schuster party (I got a copy of Scraps signed by Lois Ehlert!!!), and the Nerdy Book Club party. There were great people all around, and at every stop I was reminded that this is a very good business to be in. I couldn't stay out too late, though, because Sunday was the busy day!
First thing Sunday morning, I ran into the huge poster in the hallway of the convention center, and yes, I totally teared up, and yes, it was right before our signings.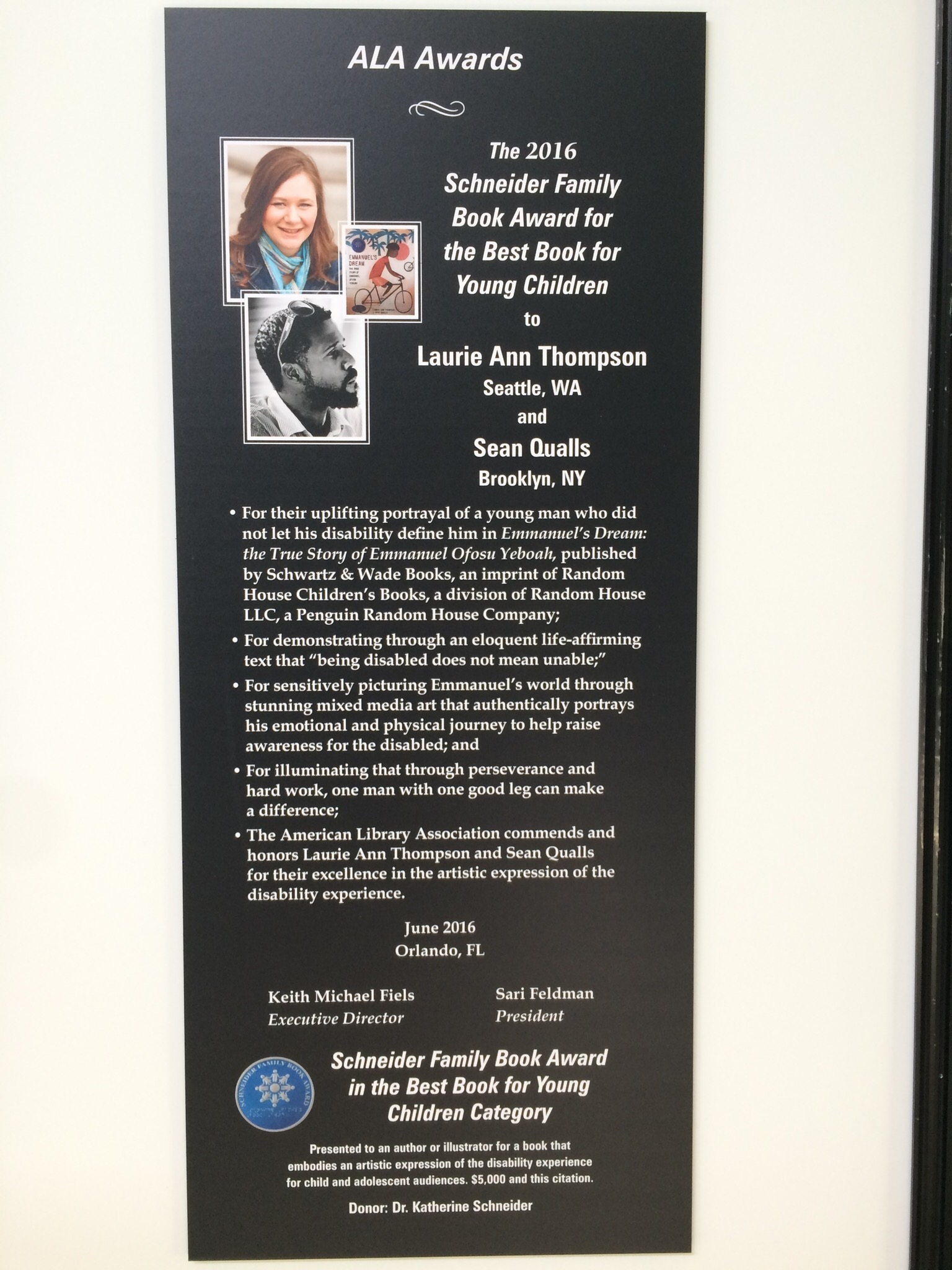 We started out with back-to-back signings on the exhibition floor on Sunday morning, first for Random House, then for Follett.
Then we went to the photo session for the Schneider Family Awards…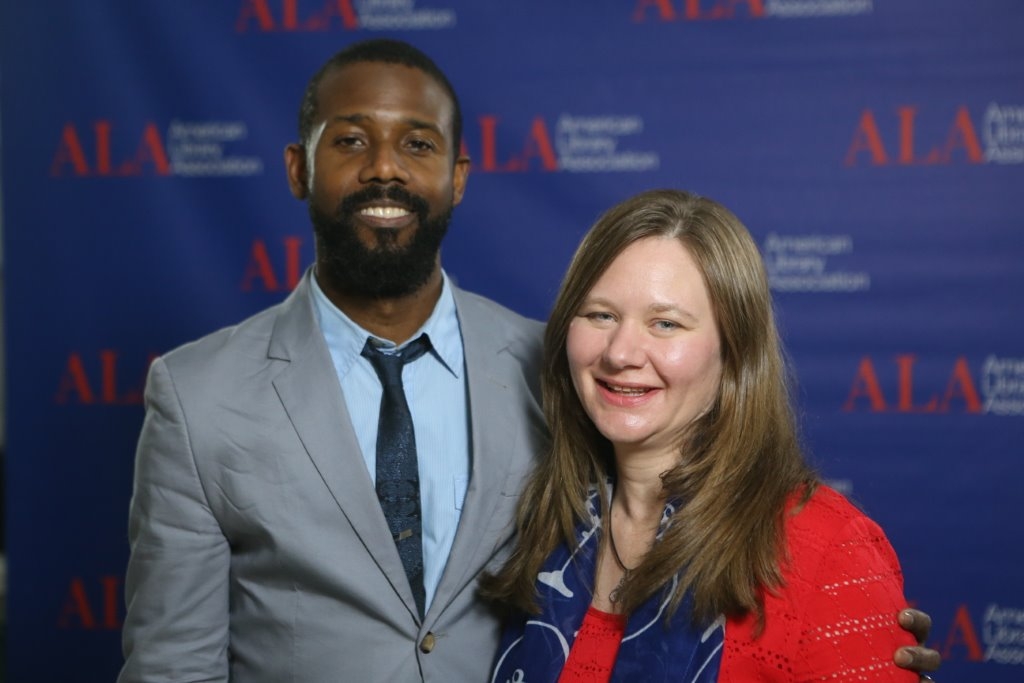 followed by the ceremony itself!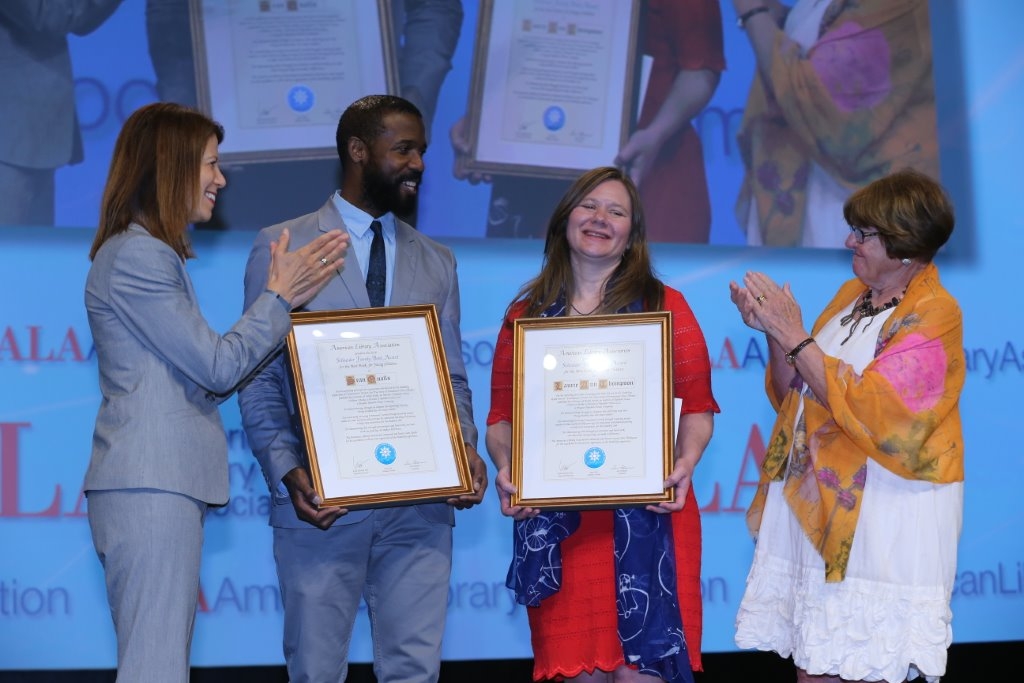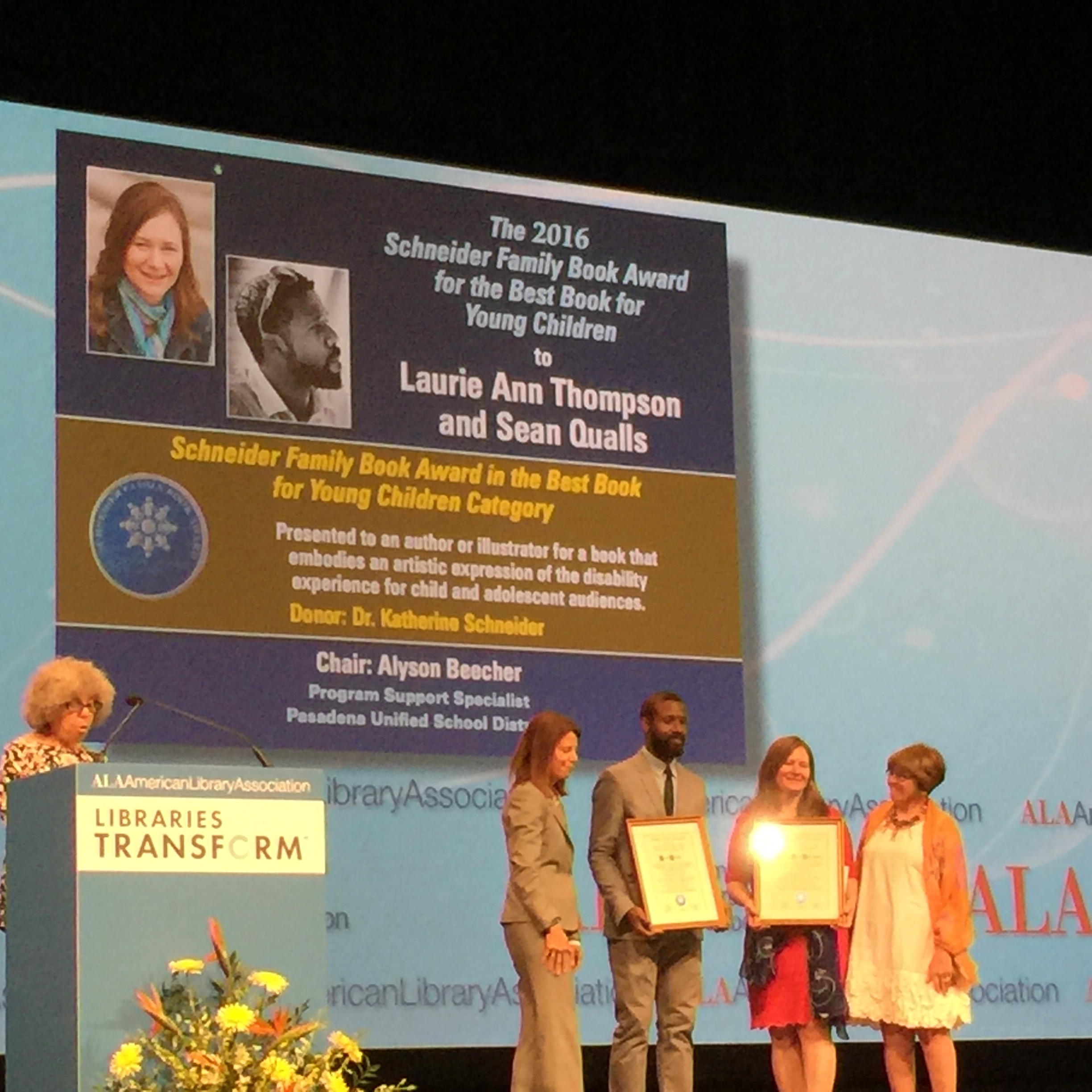 Then it was off to the President's Reception. (Thank you, Krista Marino, for the wine!)
That was followed by the Newbery Caldecott Banquet. What a treat! Every one of the speeches was powerful and moving, and I got teary all over again. Afterward, I got to catch up with one of my favorite kidlit bloggers,
Michele Knott
! 🙂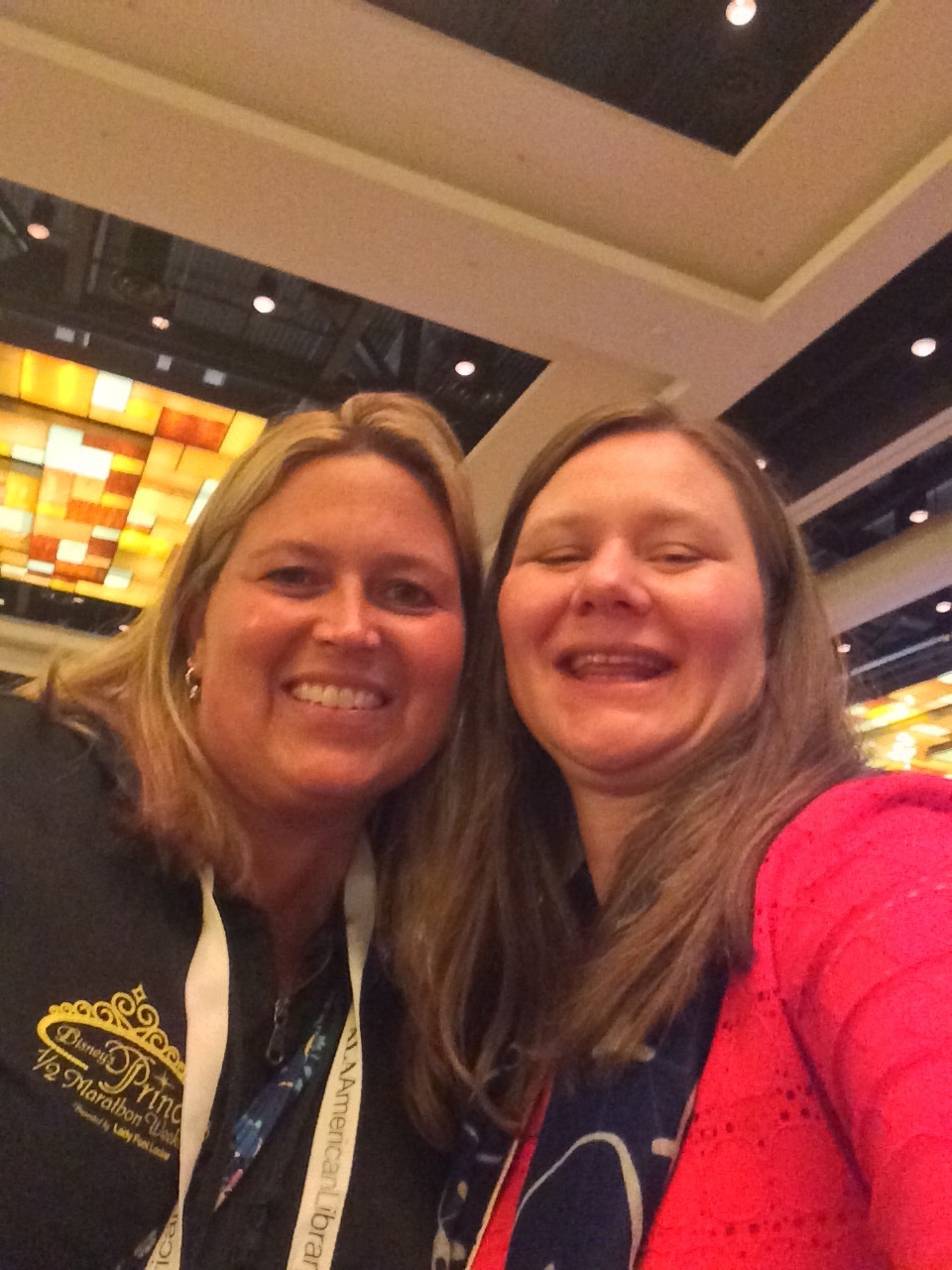 Still, Monday was arguably the best day yet. We were treated to the intimate Schneider Family Award luncheon, where we got to meet the award committee, ALA representatives, the other winners, and the agents and editors associated with the winning books. The highlight of the luncheon was when we got to conference call with the award's sponsor, Dr. Katherine Schneider. She told us she'd read, and loved, all of our books, and shared why the award was so important to her. We were all moved by the conversation, and I'm extremely grateful to have been able to participate.
Flights were a bit of a stress-inducing mess on the way home, too, but I didn't really care: The whole ALA experience was 100% worth it! Huge thanks to ALA, Dr. Schneider and the committee members, Anne Schwartz and the whole outstanding team at Random House, Ammi-Joan Paquette and everyone at Erin Murphy Literary Agency, the talented and classy
Sean Qualls
, and the inspiring Emmanuel Ofosu Yeboah joining me on this incredible journey.