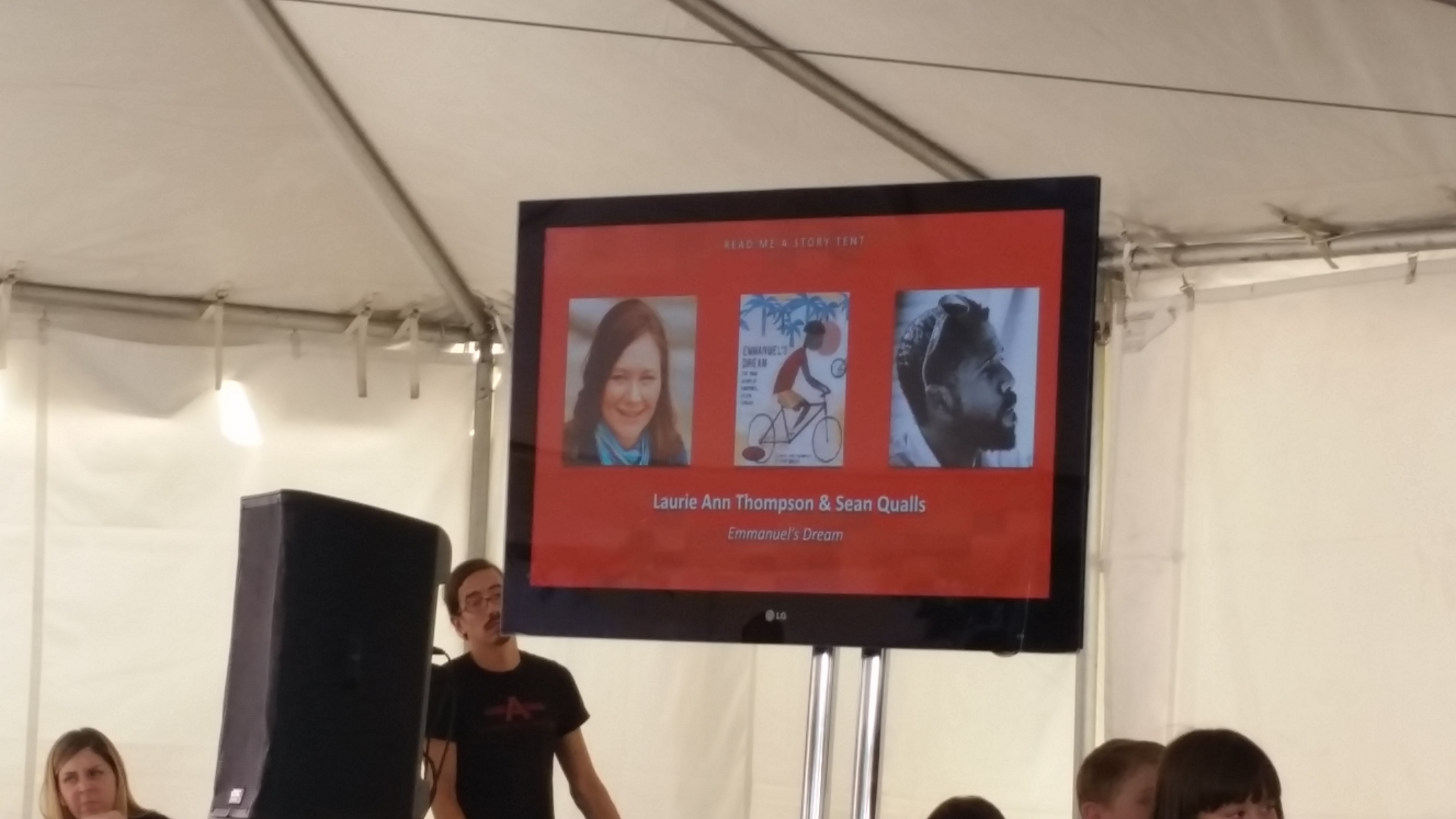 Last weekend I had the pleasure of participating in the Texas Book Festival in Austin, TX. It was a huge event, with over 300 participating authors and spread out over the capitol area of downtown. I had the honor of reading
Emmanuel's Dream
with illustrator
Sean Qualls
to a huge crowd in the Children's Read Me a Story tent.
First, Sean and I were introduced by the most adorable (and well-rehearsed) class of kindergarteners. They'd each memorized a line of our bios and had them printed on a card for the audience to read as they recited them in order. Best. Intro. Ever.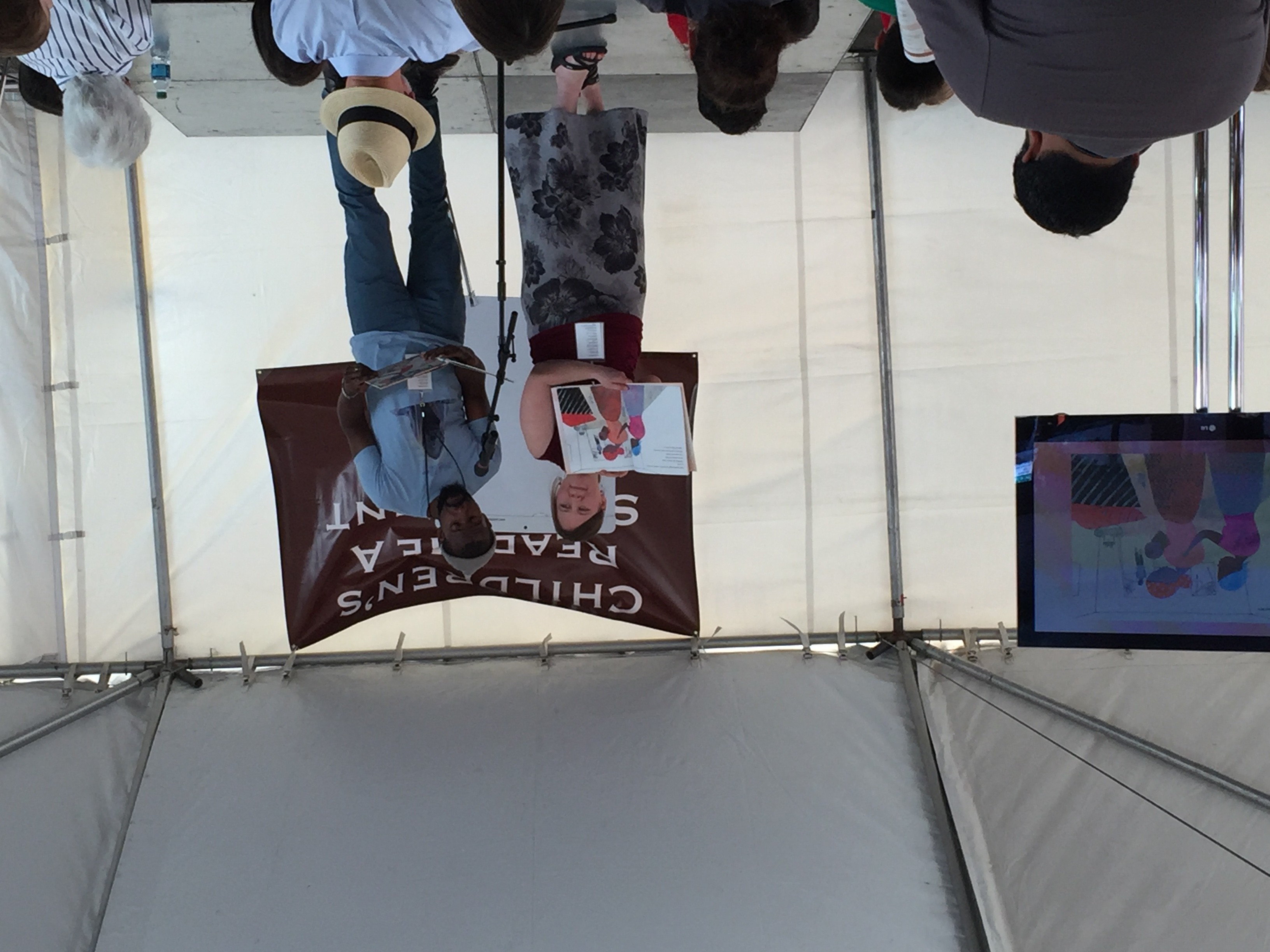 Then, Sean and I read the book together, taking turns with each alternate two-page spread. This was the first time we'd ever done this, and, in fact, the first time we had ever met! What a treat!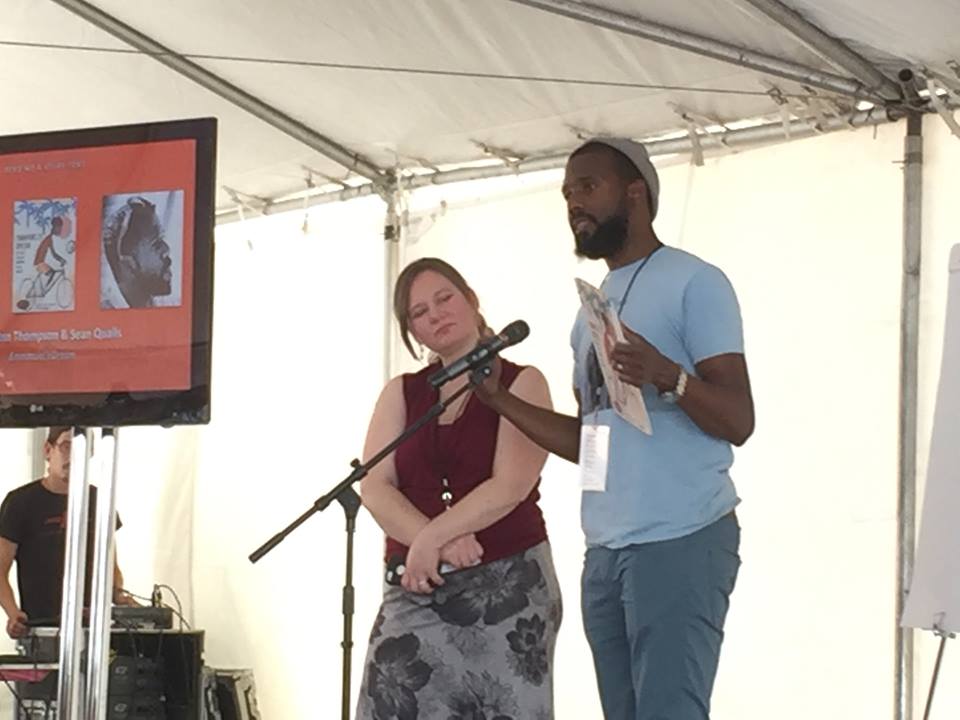 The best part for me was hearing about Sean's process for making the art. I love the art in the book, and it was fascinating hearing the details behind it. I was able to share some of this new knowledge in a school visit a few days later!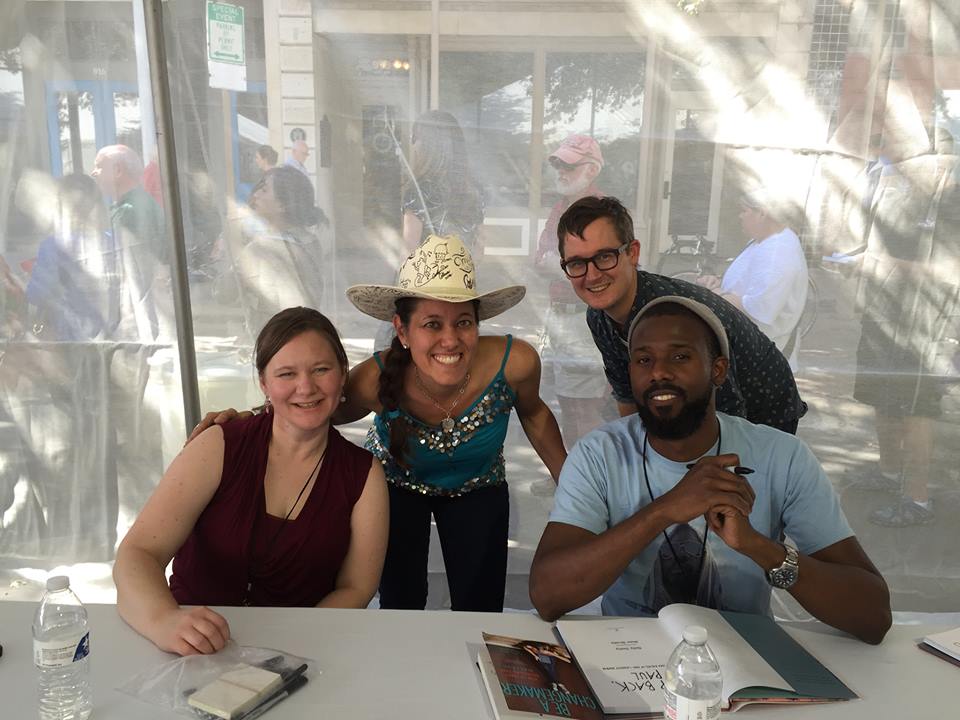 After the reading, our talks, and a Q&A session, we headed over to the signing tent. We met some great people, including some of the kids who had introduced us and their parents, as well as local teachers, authors, and illustrators, including the talented
Akiko White
. Akiko has been getting her hat signed by illustrators for years, and it is quite a work of art, let me tell you! She was gracious enough to let me sign it… I tried to write small. 🙂
Many thanks to local author and friend
Cynthia Levinson
for the hospitality, camaraderie, moral support, and photos. You all are in for a treat when her new book, The Littlest Marcher, comes out (I got a sneak peek)!
Thank you, too, to Sean for being such a great co-presenter and awesome human being. I'm so happy we finally got to meet!
Thank you to Akiko and my friends Mike and Jeanne Dahmus for taking photos and giving me permission to use them here, and for buying books!
And thank you to the Texas Book Festival organizers and volunteers for making it all happen. It was such an honor to be a part of it all.