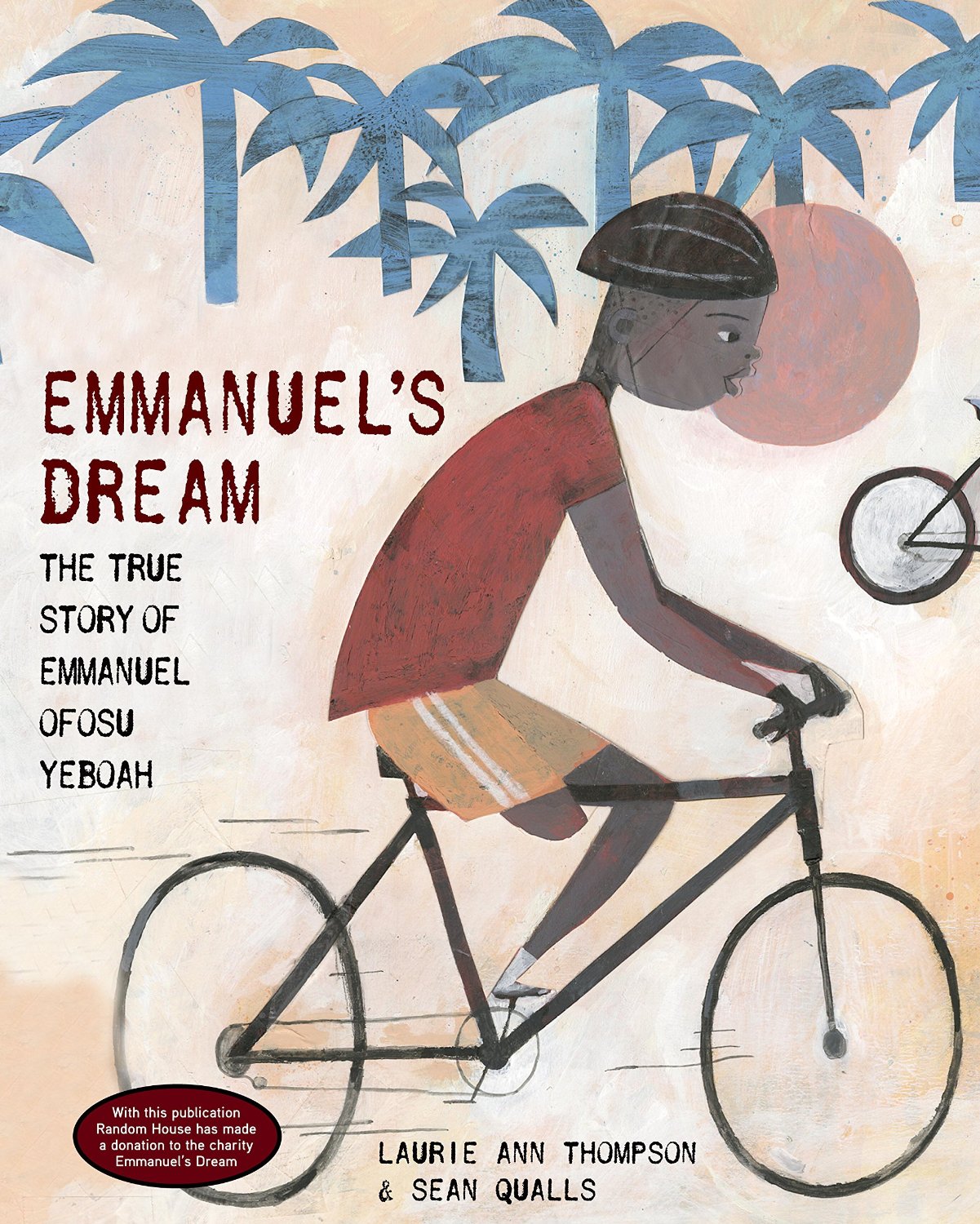 I'm thrilled to announce that Emmanuel's Dream: The True Sto­ry of Emmanuel Ofo­su Yeboah has been select­ed to receive a 2015 Eure­ka! Hon­or Book Award from the Cal­i­for­nia Read­ing Asso­ci­a­tion.
The Cal­i­for­nia Read­ing Asso­ci­a­tion has estab­lished this award to cel­e­brate and hon­or non­fic­tion children's books. The Eure­ka! Non­fic­tion Children's Book Award will assist teach­ers, librar­i­ans, and par­ents in iden­ti­fy­ing out­stand­ing non­fic­tion books for their stu­dents and children.
And, it means a shiny new stick­er for the cover! 🙂

Emmanuel's Dream is in some excel­lent com­pa­ny, too! Click here for the full list of win­ners. I guar­an­tee you find some great non­fic­tion for kids (which means it's great for adults, too!).