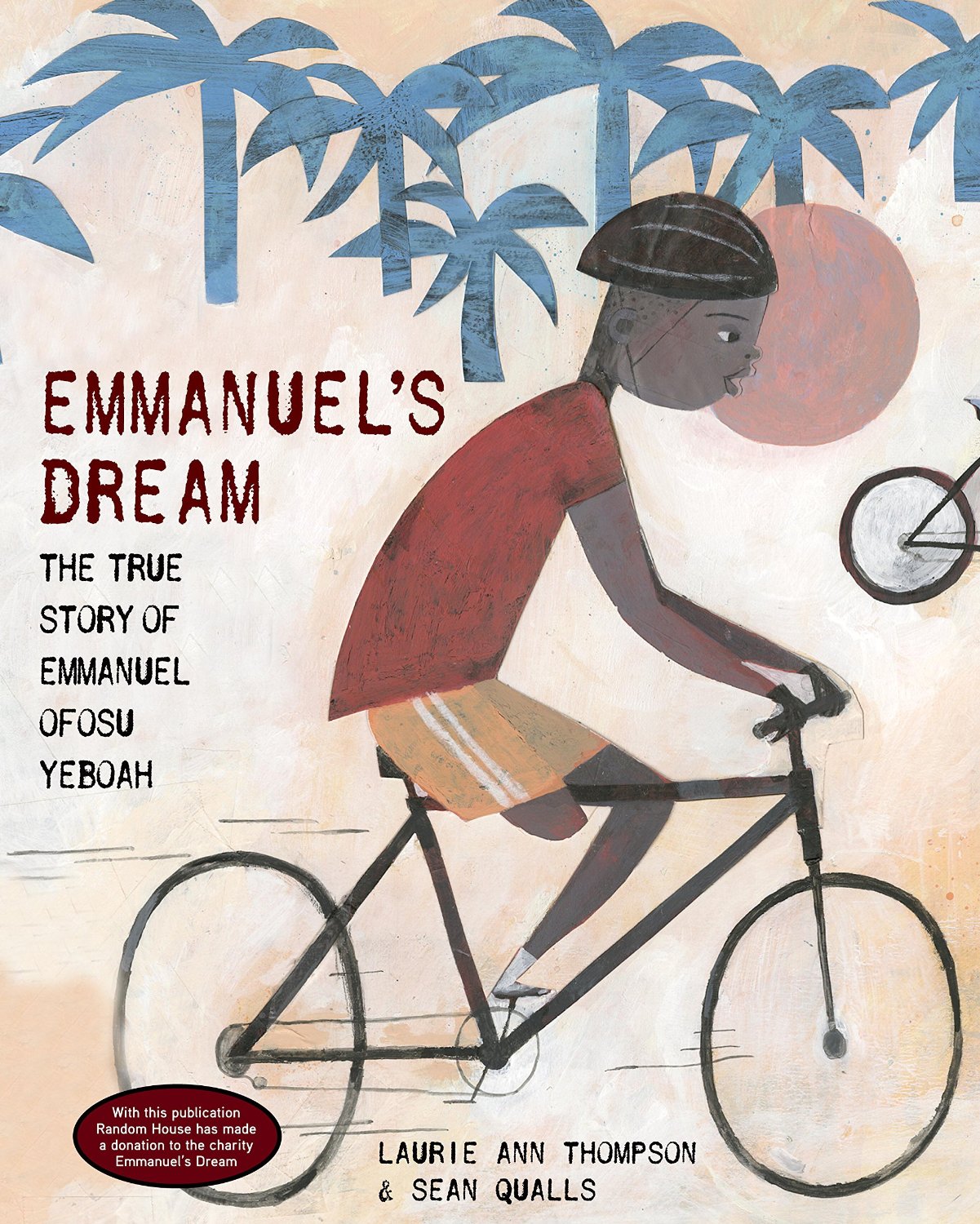 I'm thrilled to announce that Emmanuel's Dream: The True Story of Emmanuel Ofosu Yeboah has been selected to receive a 2015 Eureka! Honor Book Award from the California Reading Association.
The California Reading Association has established this award to celebrate and honor nonfiction children's books. The Eureka! Nonfiction Children's Book Award will assist teachers, librarians, and parents in identifying outstanding nonfiction books for their students and children.
And, it means a shiny new sticker for the cover! 🙂

Emmanuel's Dream is in some excellent company, too! Click here for the full list of winners. I guarantee you find some great nonfiction for kids (which means it's great for adults, too!).