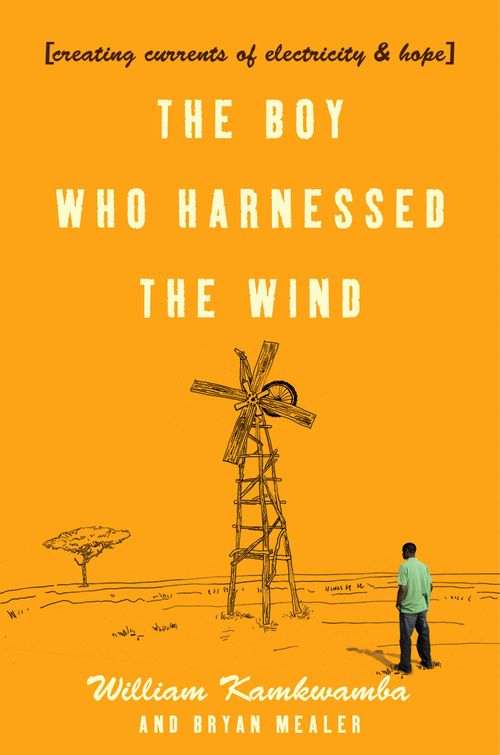 Most of my recent reading has been creative or narrative nonfiction.  Before the holidays, I was reading THE BOY WHO HARNESSED THE WIND by William Kamkwamba and Bryan Mealer. I'm in awe of, and frankly a little intimidated by, the level of detail they go into. I don't think I'd ever be able to interview a subject enough to get that kind of background. Of course, in this case, the subject is also one of the authors, so maybe that collaboration is the secret.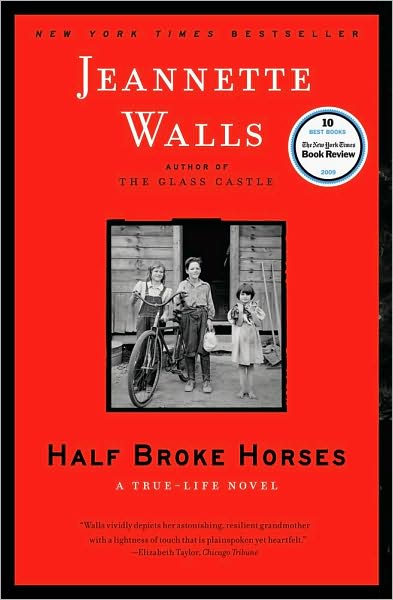 For Christmas, my husband got me Jeannette Walls' HALF-BROKE HORSES. It's fiction, but was heavily researched and based on the true life story of the author's grandmother. I think a nonfiction writer can learn a lot by studying this book. The writing is simple, engaging, and beautiful all at the same time. The biggest take-away from this one, though, is voice. As a reader, you can hear the grandmother's voice and feel her personality while you're reading, and that, in turn, allows you sneak peeks inside her character and go beyond what the author is telling you directly.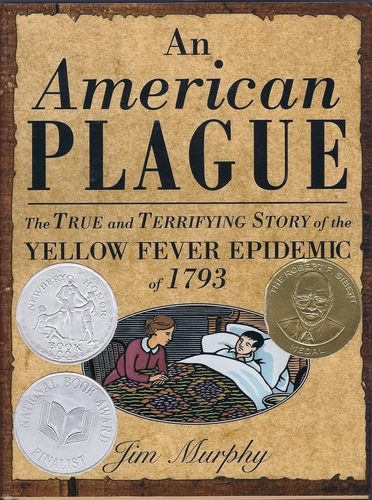 Santa brought my daughter Jim Murphy's AN AMERICAN PLAGUE: THE TRUE AND TERRIFYING STORY OF THE YELLOW FEVER EPIDEMIC OF 1793. (Santa has good taste in books, no?) This book is pure nonfiction, but it reads like a novel. The strong development of the setting feels like you are right there Philadelphia (thank goodness it doesn't have scratch and sniff stickers!). The tension is rising at a fever pitch (forgive the pun) as the fever itself spreads. And the writing is pure poetry. Check out this closing paragraph of Chapter 2:
"On Saturday, August 25, a savage storm hit the city, bringing winds and torrents of rain. Water cascaded of roofs, splashed loudly onto the sidewalks, and ran in burbling rivers through the streets. The howling wind and pounding rain made a frightful noise, and yet through it all a single, chilling sound could still be heard—the awful tolling of the church bells." [they rang the bells to announce a death]
My technical writer/journalist tendencies would have been to say something like, "x number of people died that day." Concise, factual… and boring! The paragraph above does so much more. Then, the closing paragraph of Chapter 3 kicks it up another notch:
"Philadelphia was a city in panic and flight. It did not even help when Mayor Clarkson acted on another recommendation from the College of Physicians. The tolling bells that had so thoroughly terrified everyone were ordered to remain still. The great silence that followed did little to comfort those left behind. It was too much like the eternal silence of the grave."
Chills, right? And that's only Chapter 3.
I also love the design of this book. The facing page of every new chapter is a photographic reproduction of a primary source relevant to the chapter: a newspaper page, letter, government report, etc. You can gloss over them if you want without missing any of the story, but you can also find yourself reveling in the thrill of going through the primary source material for yourself. I love that they chose to do it this way, especially in a book for children.
Finally, I recently read the picture book BIBLIOBURRO by Jeanette Winter. This book is so simple, so concise, but yet so beautifully told. The artwork is gorgeous, but it's also a masterpiece of saying everything you want to say, and nothing more. What struck me as particularly interesting about this one is that she chose to tell the whole story in present tense, even though the point in time changes part of the way into the story! And it works.
Another thing that struck me about this book is the subject. It's about someone no one (at least in the U.S.) has ever heard of delivering books to remote villages by burro. Having been told that you can't sell a book these days about someone no one has ever heard of, no matter how interesting their story is, I'm thrilled to see that a respected publisher like Beach Lane Books took a chance on this one. I hope they continue to seek out those interesting yet underreported stories that more of us need to hear about.
What are your recent nonfiction favorites, and what makes them stand out for you?