I loved this recent post by Cheryl Har­ness over at I.N.K. (Inter­est­ing Non­fic­tion for Kids). My favorite part comes right at the end:
As for me, here's the "Boston Mas­sacre," March 5, 1770, in The Rev­o­lu­tion­ary John Adams: "Noisy men and boys were throw­ing snow­balls and oys­ter shells at a British sen­try …The scene explod­ed with more sol­diers, an alarm bell, and a mob of men run­ning from the town and the docks, shout­ing "Kill 'em! Knock 'em down!" Shots rang out in the frosty air and five Amer­i­cans fell…" For me, a sense of what the moment was like is what I want and what young read­ers need in his­tor­i­cal non­fic­tion. Sto­ry, snap­py descrip­tion, human­i­ty, and imme­di­a­cy: these are the sug­ar that help the med­i­cine, i.e. the need-to-know facts, go down, With these things, You Are There.
What makes for extra­or­di­nary non­fic­tion is often the same as what makes for extra­or­di­nary fic­tion, and this sense of human­i­ty and immediacy–the You Are There effect–is def­i­nite­ly a key ingre­di­ent. If the read­er does­n't FEEL what it was like to be there in the moment, they prob­a­bly won't real­ly care about or remem­ber the facts or the sto­ry, no mat­ter how inter­est­ing they might be. I'm adding it to my revi­sion checklist–thanks, Cheryl!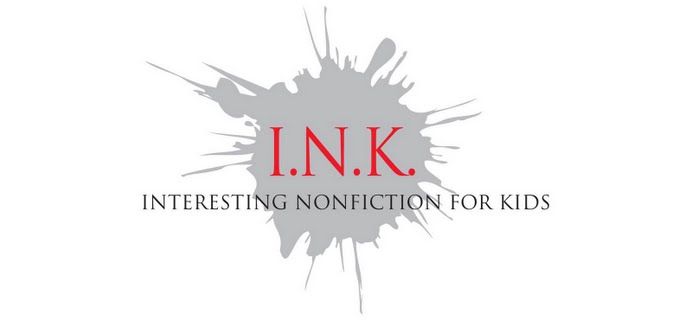 Anoth­er recent post that stuck with me is this one by Deb­o­rah Heilig­man, again over at I.N.K. Deb­o­rah shares the sto­ry–both use­ful and touch­ing–behind her first book, FROM CATERPILLAR TO BUTTERFLY. She also gives some good prac­ti­cal advice about how to increase sales by find­ing ways to tie your book into the curriculum.
I tell chil­dren in school vis­its that when­ev­er they read a book they should know that the author was think­ing of them when she wrote the book. I would like to tell teach­ers the same thing: we think of you, too.
What I real­ly loved about this post, though, was that you can tell how pas­sion­ate she is about writ­ing non­fic­tion for kids. Not coin­ci­den­tal­ly, I'm sure, Deb­o­rah is a 2009 Nation­al Book Award Final­ist with CHARLES AND EMMA: The Dar­wins' Leap of Faith.Congratulations, Deb­o­rah!