Who Gives a Poop?
Surprising Science from One End to the Other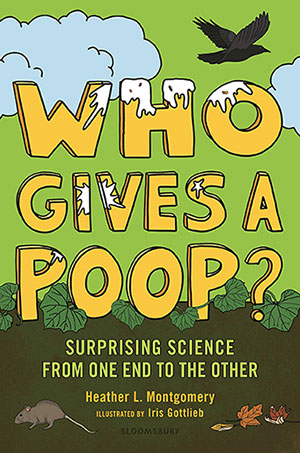 By: Heather L. Montgomery, Illustrator: Iris Gottlieb
Bloomsbury Children's Books/October 13, 2020
Ages 10-14, 192 pages
Here's what the publisher says:
This uniquely crafted narrative nonfiction invites readers to follow the author into science labs, forests, hospitals, and landfills, as the author asks:
Who uses poo?
Poop is disgusting, but it's also packed with potential. One scientist spent months training a dog to track dung to better understand elephant birthing patterns. Another discovered that mastodon poop years ago is the reason we enjoy pumpkin pie today. And every week, some folks deliver their own poop to medical facilities, where it is swirled, separated, and shipped off to a hospital to be transplanted into another human. There's even a train full of human poop sludge that's stuck without a home in Alabama.
This irreverent and engaging book shows that poop isn't just waste-and that dealing with it responsibly is our duty.
Here's what reviewers have said:
⭐  "A well-stirred slurry of facts and fun for strong-stomached "poop sleuths.""  —Kirkus Reviews (starred review)
⭐  "Feces have lots of great stories to tell… ." —BCCB (starred review)
And here are my thoughts:
OK, I have to confess: I had so much fun reading Who Gives a Poop?! Reading this book felt like I was walking through the woods on an exciting adventure with a trusted friend. The author's voice is unfailingly authentic, and each chapter contains a ton of real science alongside genuine human emotion and just the right amount of humor. I think what I loved most about it, however, is how her passion for science and her reverence for curiosity comes through. She's not afraid to ask questions, and she takes us along on her research trips to get those questions answered, as well as giving us an up-close view of her hands-on observations.
Even if you think you know all you need (or want) to know about poop, I guarantee you'll take away loads of fascinating facts as well as many memorable stories about the scientists hunting for them. Readers of Who Gives a Poop? will thoroughly enjoy both the subject matter and the informal approach. One caution: I was peppering my family with random poop facts for days and days after reading this book. You've been warned! The footnotes and author's note are lovely additions, as is the rest of the backmatter. Highly recommended for ages ten and up!
More about the book:
This fun video from the author, sharing the first chapter of Who Gives a Poop?, is not to be missed:
Click here for a fecal photo gallery from the author to go along with Who Gives a Poop?!
For more books by this author, visit https://heatherlmontgomery.com/.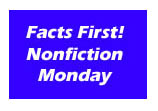 *** Disclosure: I received a digital preview copy from the publisher in exchange for an honest review. ***