I've been hugely gratified by the responses I've gotten from teachers around the country about using BE A CHANGEMAKER: HOW TO START SOMETHING THAT MATTERS in their classrooms. The very first of these was a lovely 8th-grade ELA teacher from a private Catholic school in Louisiana. She reached out to me before the book was even released, and let me tell you, her enthusiasm was a much-appreciated soothing balm for all of my pre-release jitters!
She is using the book for her students' "20% projects," an idea adapted from the corporate world where companies allow employees to spend 20% of their time working on a pet project that interests them. They'll be using the books throughout the school year to choose self-directed projects and bring them to life. Isn't that exciting? I sure think so!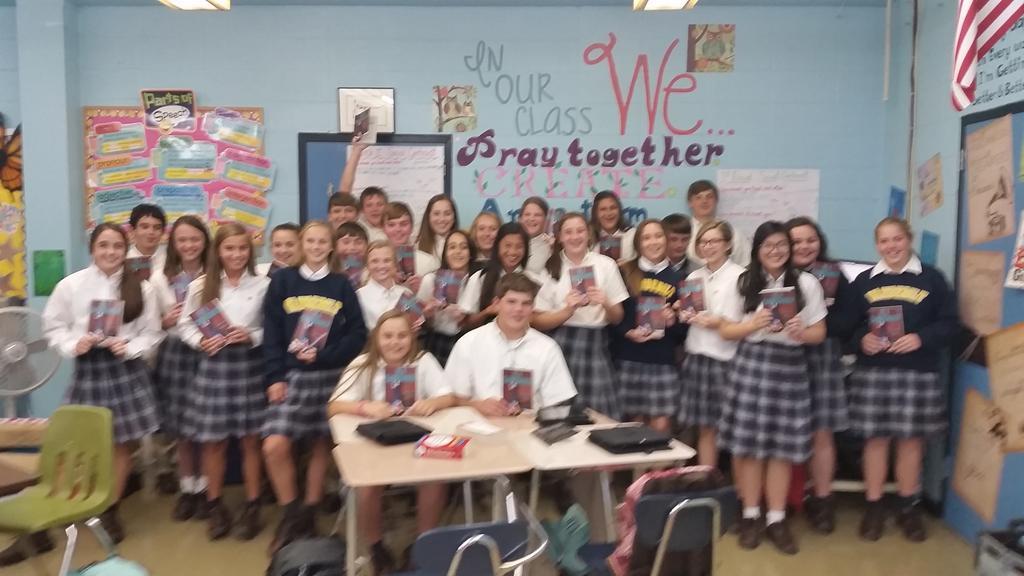 As part of her curriculum, she was able to purchase a copy of the book for each and every one of the students, and she even got them personalized! It was a huge pile of books for me to sign, and such an incredible honor for me to write each student's name in his or her own book.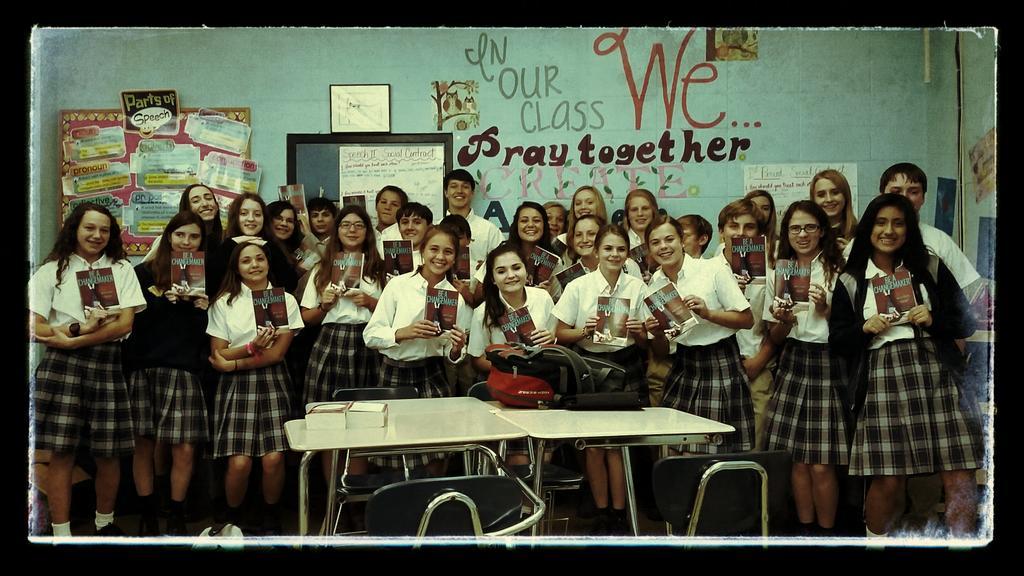 These pictures are from the day she handed the books out to all of the students. I hope you enjoy seeing them as much as I do!
The students also watched a video I made for them to help kick off their project. I posted about that video earlier this week. Check it out here if you missed it.
I can't wait to hear about these students' ideas and follow their progress throughout the school year. I'll post updates here as I get them so you can follow along, too.
I love hearing about young people using the book, whether on their own or through a class or other organization, so if you're using (or thinking about using) BE A CHANGEMAKER on your own or with your students, scouts, children, youth group, etc., please let me know! My email address is at the bottom of this page, or you can reach out on my Facebook author page or on Twitter.