I want­ed to share some of my favorite pho­tos from the Two Truths and a Lie: His­to­ries and Mys­ter­ies launch par­ty last Sat­ur­day at Brick and Mor­tar Books: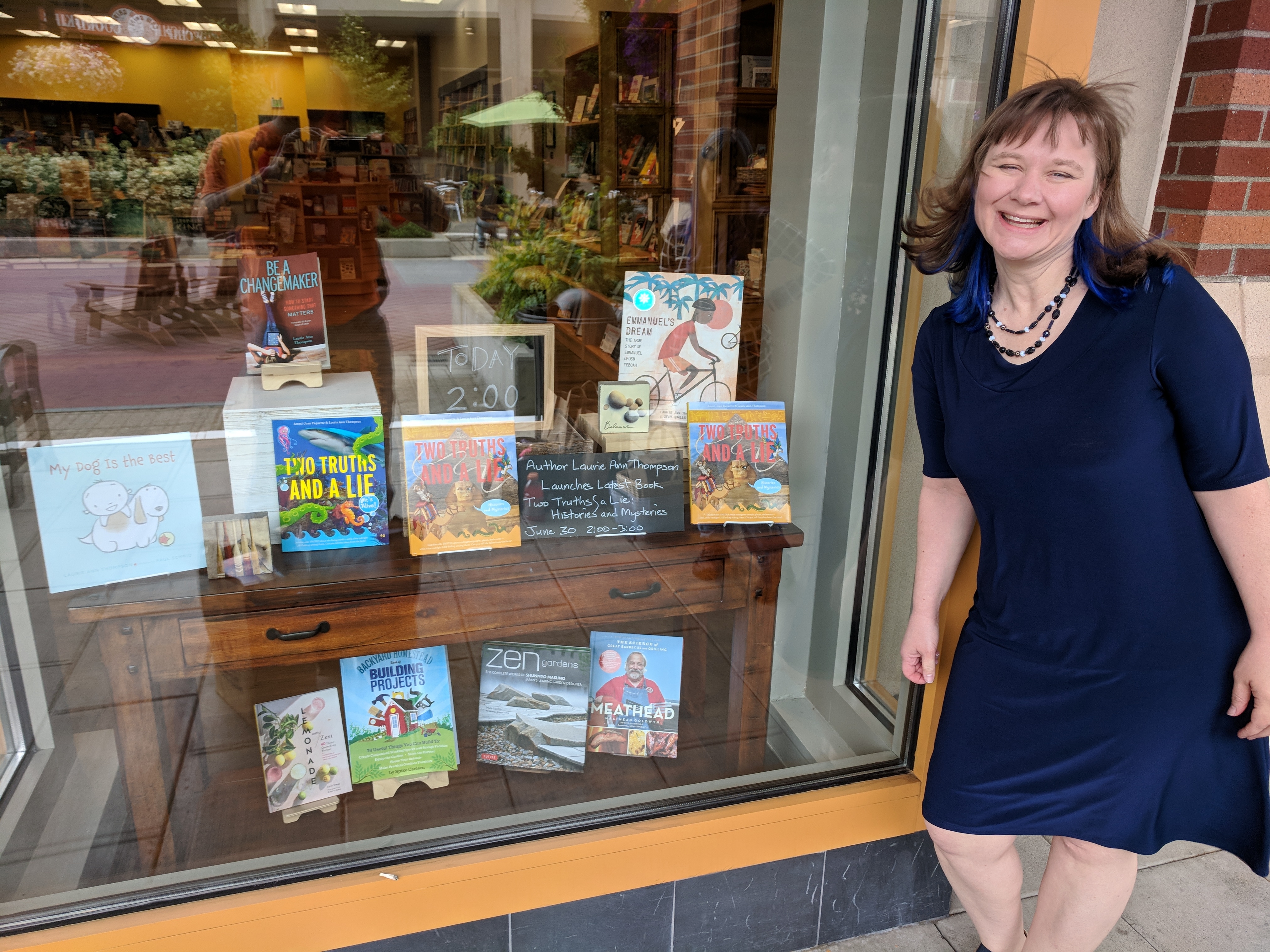 This is the win­dow dis­play that greet­ed us when we arrived at Brick and Mor­tar Books! So nice!!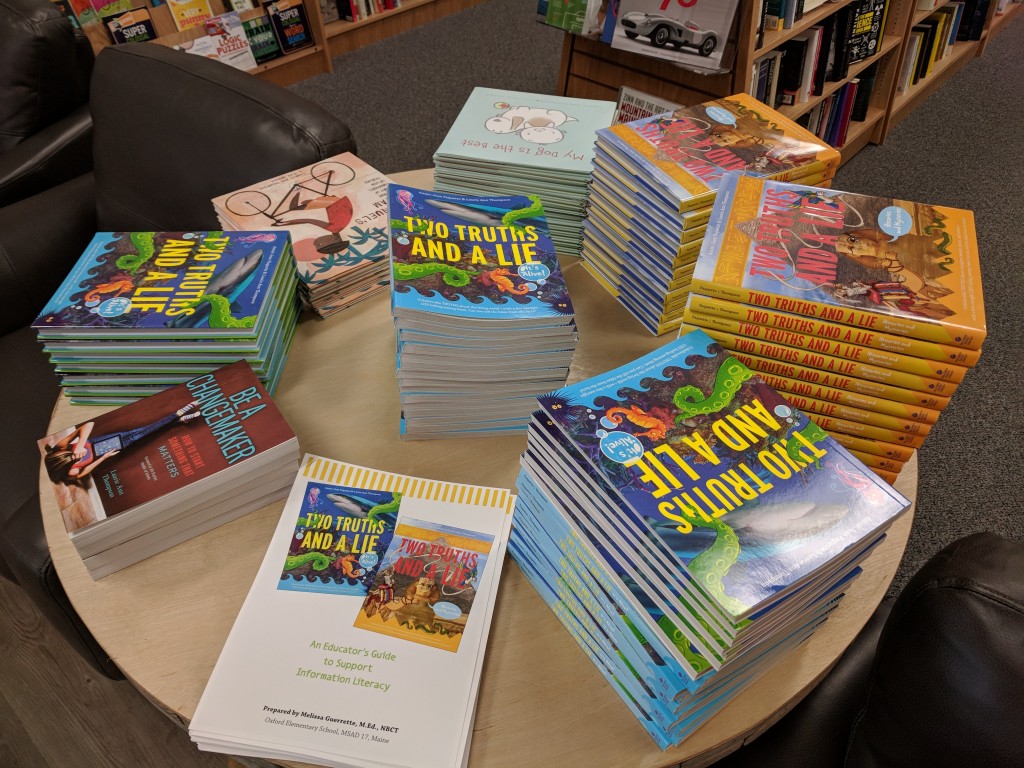 They had loads of books ready for sale!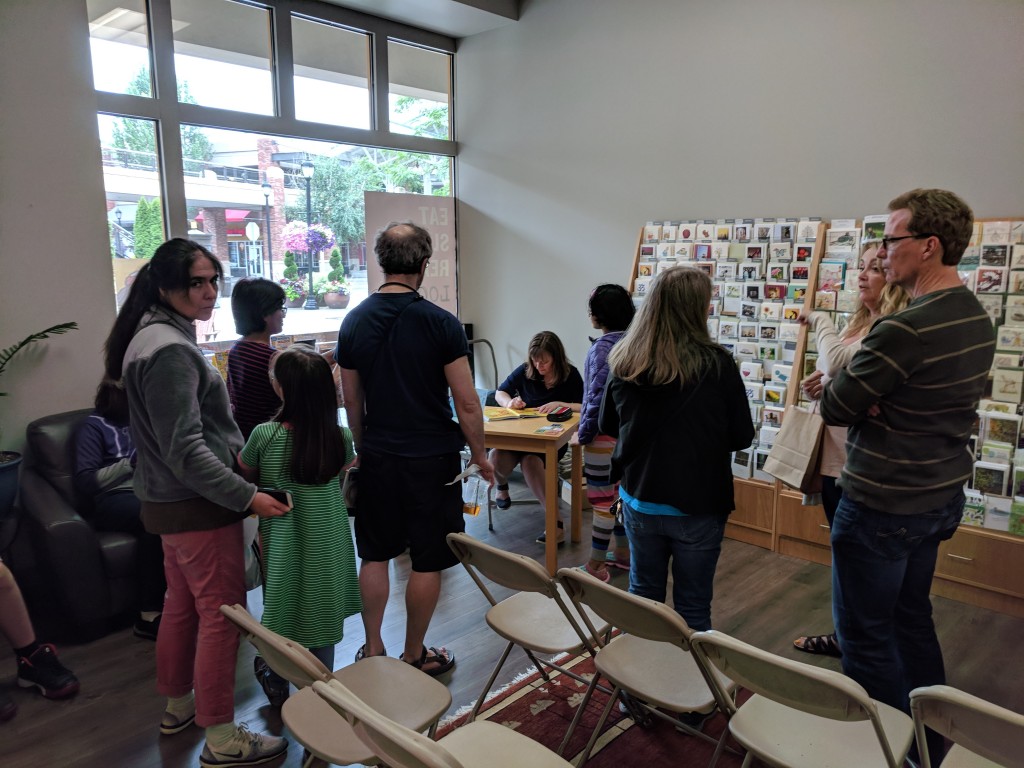 The sign­ing line starts to form.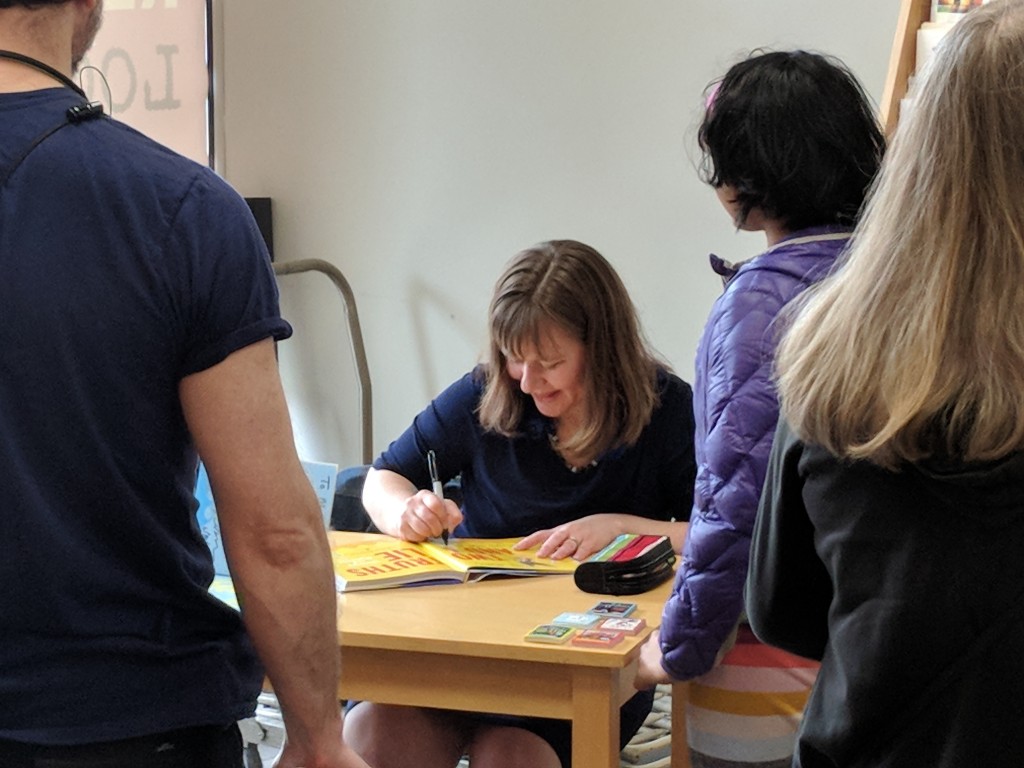 Fun sign­ing books!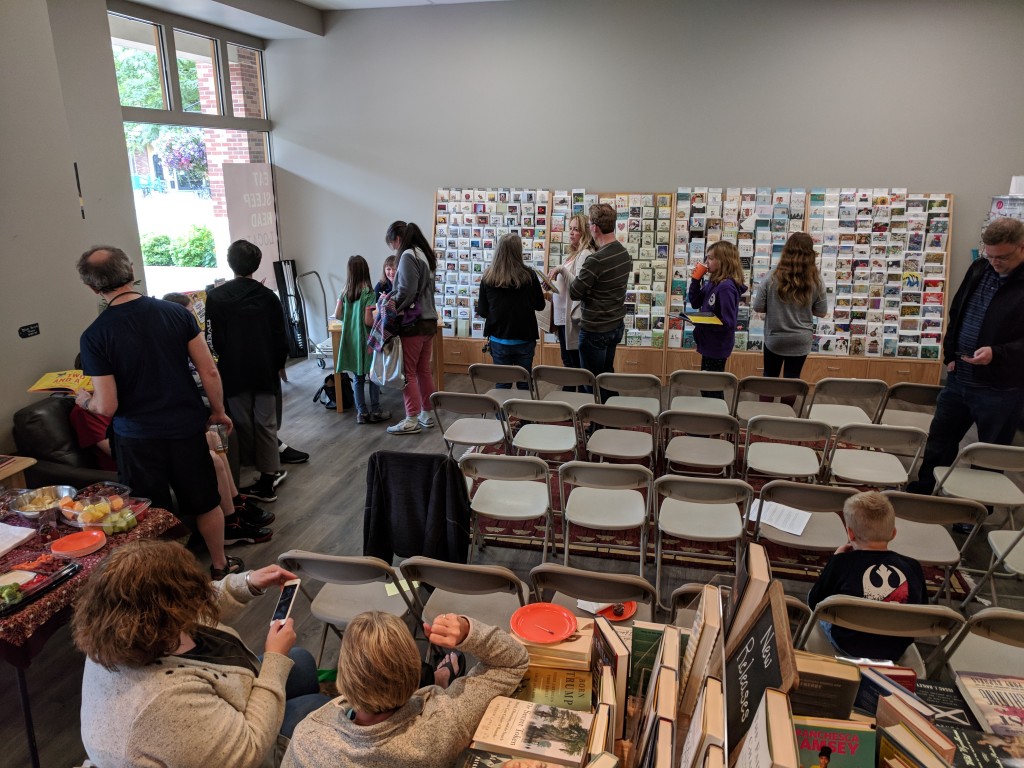 Sign­ing line in progress.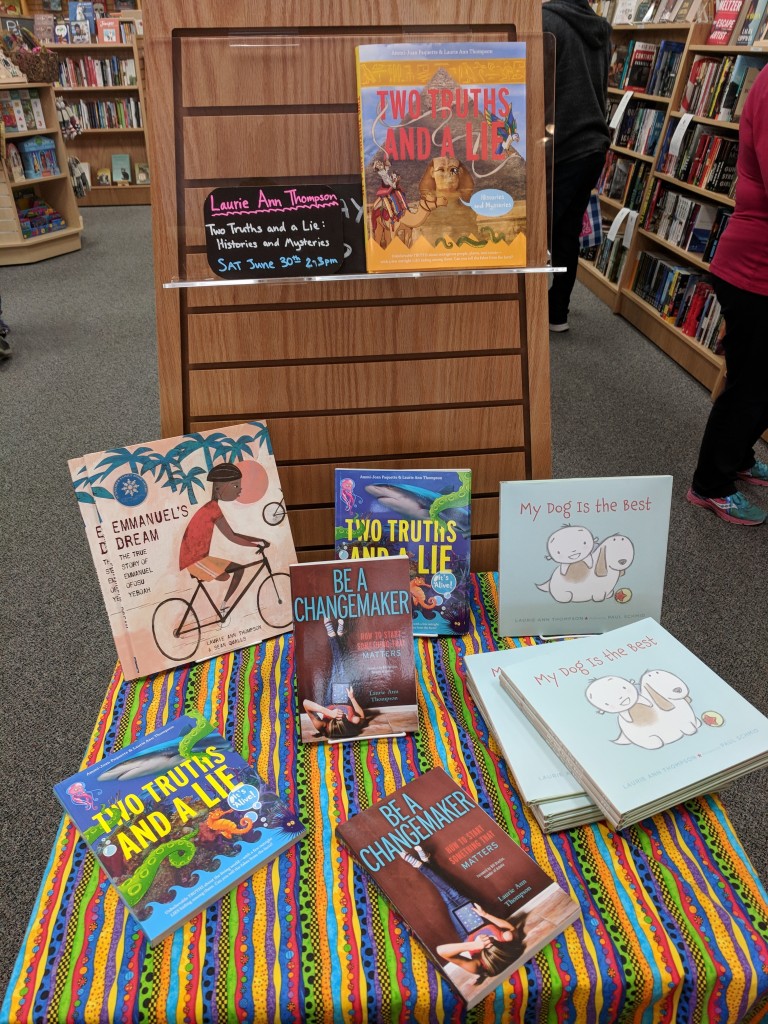 Brick and Mor­tar even had a full end cap display!
What a great day! A huge thank you to Brick and Mor­tar Books for being such an amaz­ing host and to every­one who was able to make it. Brick and Mor­tar Books still has signed copies of all of the books, so feel free to stop in if you need any for your col­lec­tion! =D