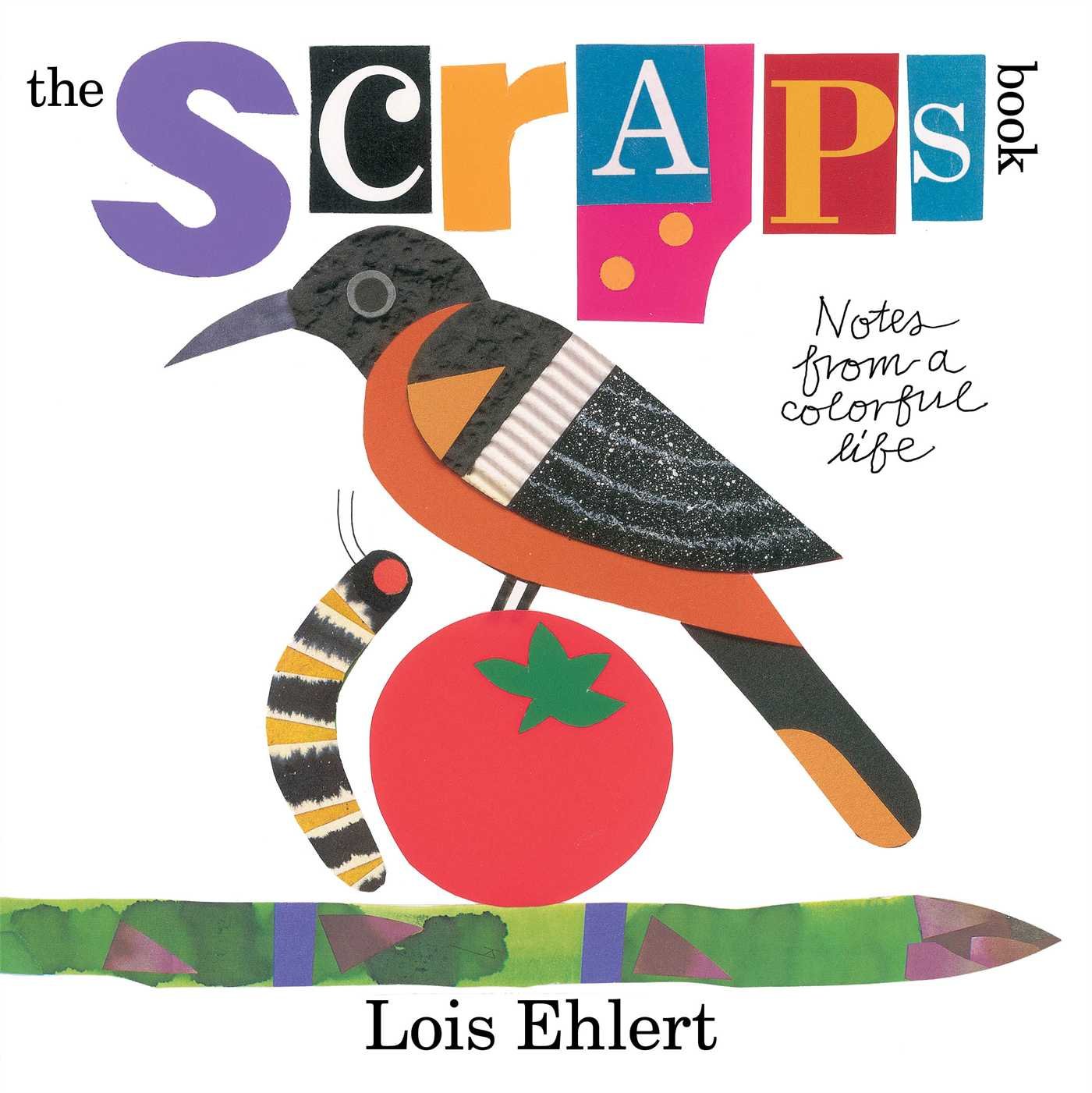 THE SCRAPS BOOK: NOTES FROM A COLORFUL LIFE
written and illustrated by Lois Ehlert
published by Beach Lane Books/Simon & Schuster, March 2014
72 pages
There have been several picture-book autobiographies of children's book authors and illustrators over the past few years. Sadly, most have left me feeling just a little underwhelmed. While I personally enjoyed them, I felt like they were aimed more at their long-time adult fans than at contemporary child readers. While I, as an adult, was able to appreciate the rich context and interesting personal histories, I wondered if children would be able to relate to the stories and find directly relevant meaning within the pages. So, although I myself am a fan of Lois Ehlert, I'll admit I was a bit skeptical when I picked up THE SCRAPS BOOK. Boy was I in for a delightful surprise!
Despite the high page count, there is nothing in this book that feels the least bit self-indulgent. Every page seems lovingly designed to encourage and instruct young artists. (And aren't we all artists when we're young? Perhaps with this book, more of us will remain so.) Throughout, Ehlert generously shares her inspirations, her processes, her notes and journals, even her messes and mistakes, giving readers insights into her books as well as her life as an artist.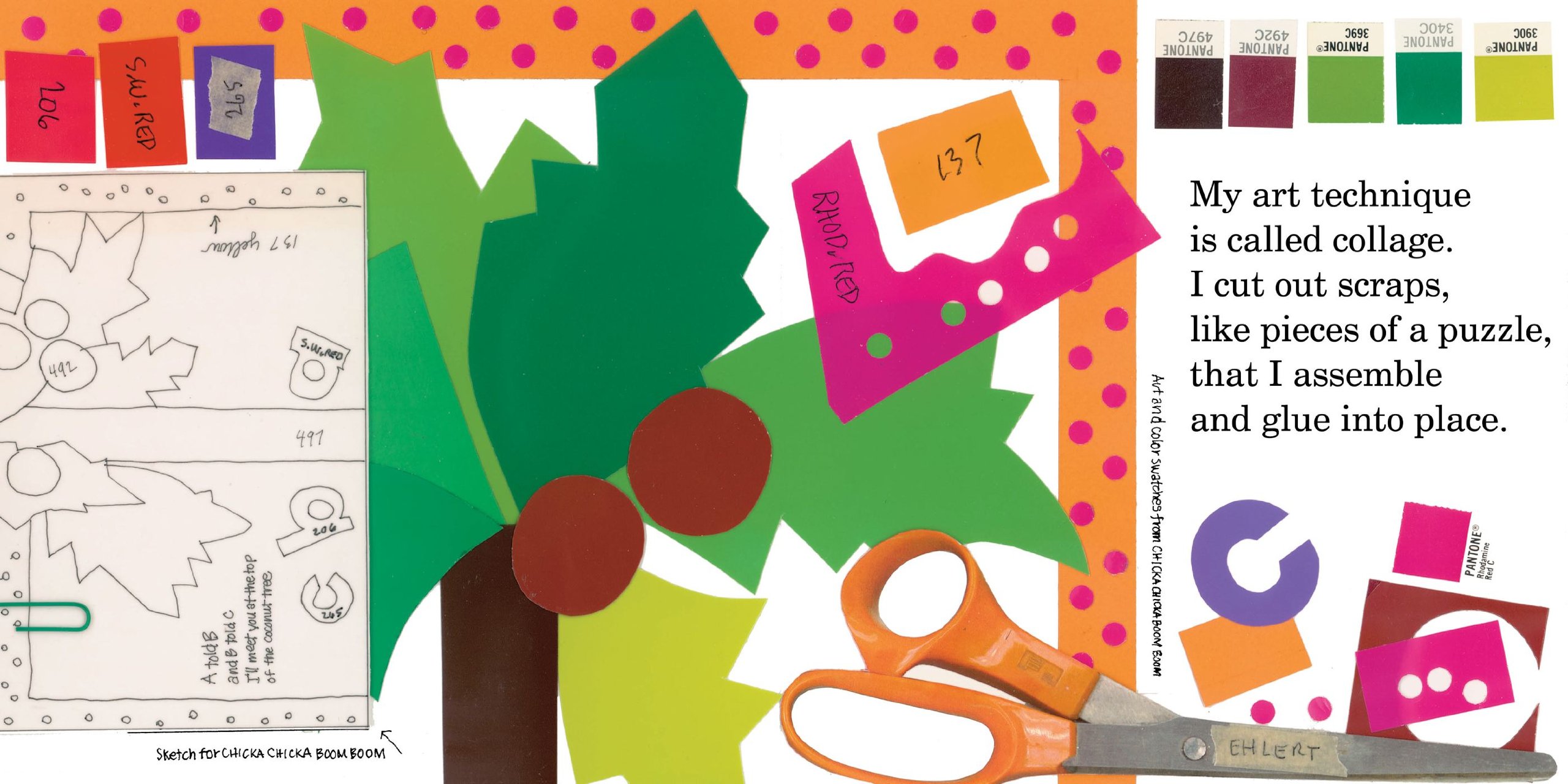 I think this is truly a book people of all ages can enjoy, and the world is definitely a better place for having THE SCRAPS BOOK in it.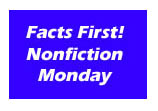 (Disclaimer: Review copy was checked out from my local library.)