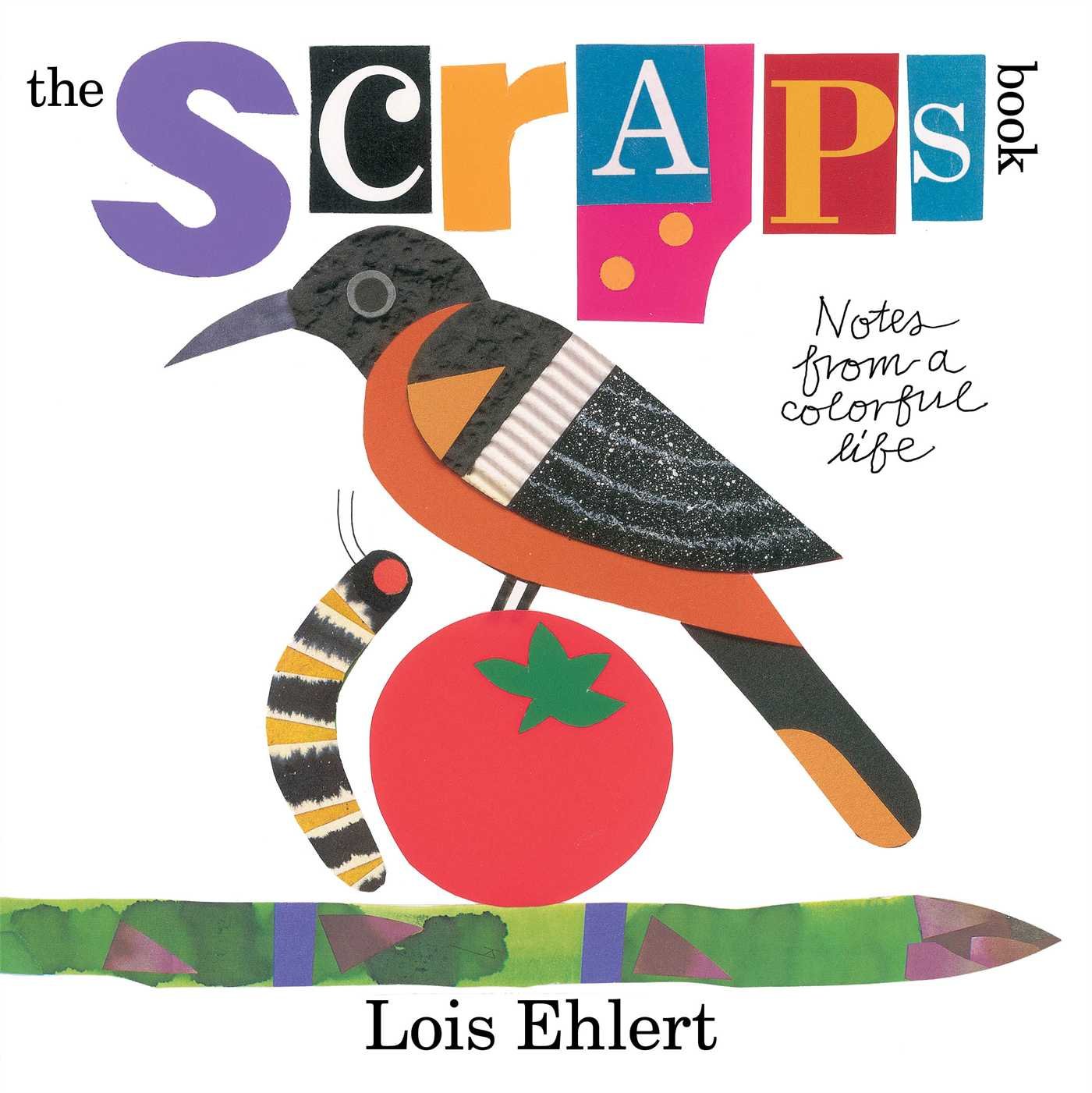 THE SCRAPS BOOK: NOTES FROM A COLORFUL LIFE
writ­ten and illus­trat­ed by Lois Ehlert
pub­lished by Beach Lane Books/Simon & Schus­ter, March 2014
72 pages
There have been sev­er­al pic­ture-book auto­bi­ogra­phies of chil­dren's book authors and illus­tra­tors over the past few years. Sad­ly, most have left me feel­ing just a lit­tle under­whelmed. While I per­son­al­ly enjoyed them, I felt like they were aimed more at their long-time adult fans than at con­tem­po­rary child read­ers. While I, as an adult, was able to appre­ci­ate the rich con­text and inter­est­ing per­son­al his­to­ries, I won­dered if chil­dren would be able to relate to the sto­ries and find direct­ly rel­e­vant mean­ing with­in the pages. So, although I myself am a fan of Lois Ehlert, I'll admit I was a bit skep­ti­cal when I picked up THE SCRAPS BOOK. Boy was I in for a delight­ful surprise!
Despite the high page count, there is noth­ing in this book that feels the least bit self-indul­gent. Every page seems lov­ing­ly designed to encour­age and instruct young artists. (And aren't we all artists when we're young? Per­haps with this book, more of us will remain so.) Through­out, Ehlert gen­er­ous­ly shares her inspi­ra­tions, her process­es, her notes and jour­nals, even her mess­es and mis­takes, giv­ing read­ers insights into her books as well as her life as an artist.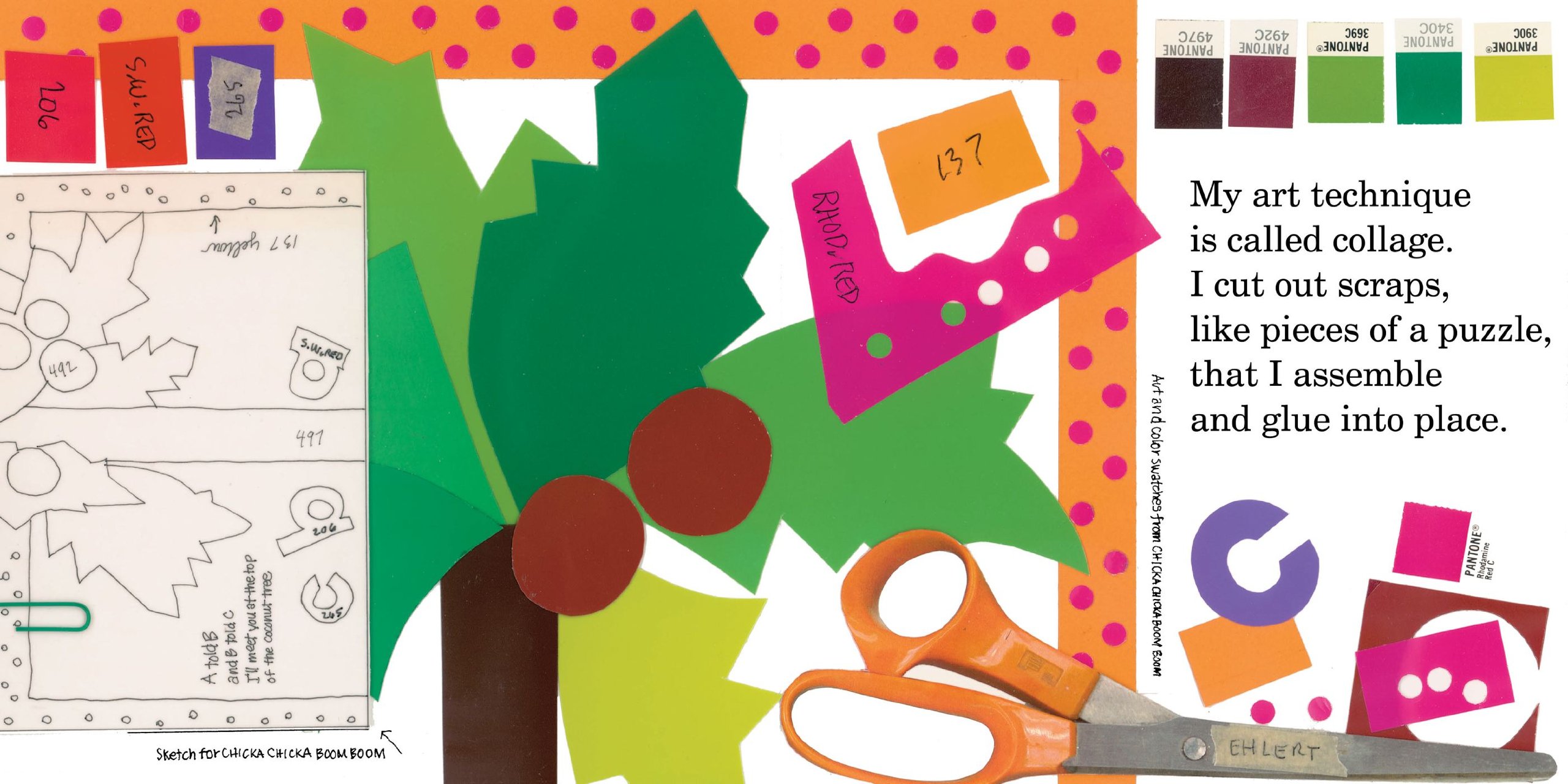 I think this is tru­ly a book peo­ple of all ages can enjoy, and the world is def­i­nite­ly a bet­ter place for hav­ing THE SCRAPS BOOK in it.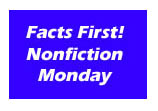 (Disclaimer: Review copy was checked out from my local library.)