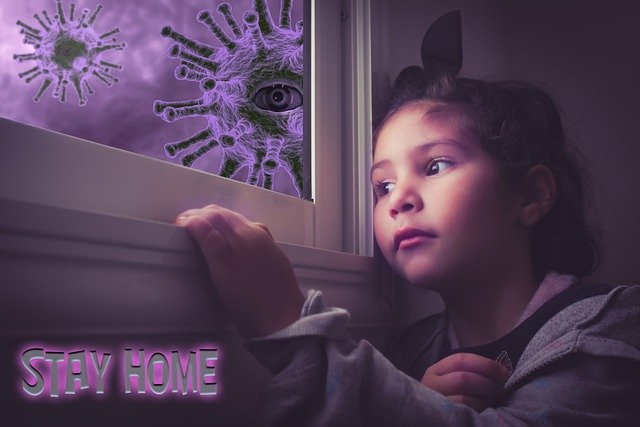 Why empower kids and teens during COVID-19? They need it!
Taking action is one important way to make a problem seem more manageable and less frightening, so getting young people involved can actually help them cope with the situation we are all facing. Giving them a purpose gives them something else to focus on besides what they've lost or what they're worried about. And reminding them that we are all in this together (even while six feet apart!), can help them feel less isolated and anxious during this challenging time.
We need them.
During a crisis, we need all hands on deck to get through it as well as we possibly can. And young people have a lot to offer, even in the case of the current COVID-19 crisis. But trying to come up with ways for a young person in your life to BE A CHANGEMAKER while complying with social distancing guidelines and keeping everyone safe during this COVID-19 crisis may feel like an impossible task. It's true that life looks very different now for most people, but there are still many useful ways for kids and teens to give back.
So, how can we empower kids and teens during COVID-19 in a safe and responsible manner? Here are a few ideas and resources for them to choose from:
Do you play a musical instrument? Perhaps you can perform a "drive-by" concert to cheer up neighbors or schedule one for your apartment building. I've even heard of one group letting people "hire" them for this purpose, and then donating the money raised to organizations in need during the crisis — win, win!
Do you have some durable markers or paint? How about decorating some rocks with positive messages to leave along the sidewalk, in building entrances, or on trails in your area? I've also seen a lot of fantastic chalk art on streets, sidewalks, even the fronts of houses or buildings (be sure get permission before decorating someone else's private property!). Art, especially that with messages of hope and connectedness, can go a long way toward lifting people's spirits these days.

Write letters or draw pictures for senior citizens or anyone else who may be isolated now. Reach out to your local senior centers and ask if you can send photos of the letters and pictures for them to share with their residents.
Clean your room! Seriously. Now is a great time to tackle that overdue chore. Some items to consider purging include gently used clothing you no longer wear, sports equipment you've outgrown, toys, books, etc. You may not be able to donate them right now, but it'll be nice to have them out of your way now, and organizations will appreciate them when things open back up again.
Check in on friends and family. Use the phone or other available technology just to see how they're doing. Talk about how you're doing. No matter how old or young you are, this is one that benefits everyone. It may seem trivial, but it may be just what the person on the other end needs.
Be kind to your teachers. Whether your current teachers are your usual teachers, your parents, your grandparents, or an older sibling, all of this is new to them (yes, even if you are homeschooled!) and they are doing their best to help you be successful while also doing all of the other things they need to do right now, many of which are also new to them. Offer a word of encouragement, a thank you note, or a genuine smile whenever you can.
Youth Service America has a bunch of other great ideas here, including holding a virtual dance-a-thon, organizing a teddy bear hunt, raising awareness for an issue you care about, and more!
For teens, look into mutual aid organizations in your area and see if you can contribute. Not familiar with mutual aid? The basic idea is that everyone has something to give and that we are all dependent on one another. You can read more about the idea here, but, in short, they are networks created by individual community organizers among specific groups of oppressed people or during local emergencies like natural disasters. With the current public health crisis, however, they've been sprouting everywhere. Paired with the power of today's readily accessible technology, they are an even more powerful force. There's a massive list of existing mutual aid organizations here. If you can't find one that fits, start your own with this Mutual Aid 101 Toolkit, and be the hero of your community!
Whatever you do, be sure to check federal, state, and local guidelines to make sure you are complying with the most recent advice. And… stay safe, stay home!