A few days ago I signed  (with my super-fancy pen–thanks Joni Sensel!) the official contract for my first book, to be published by Schwartz & Wade at Random House, and dropped it in the mailbox. Woohoo! What a fantastic feeling.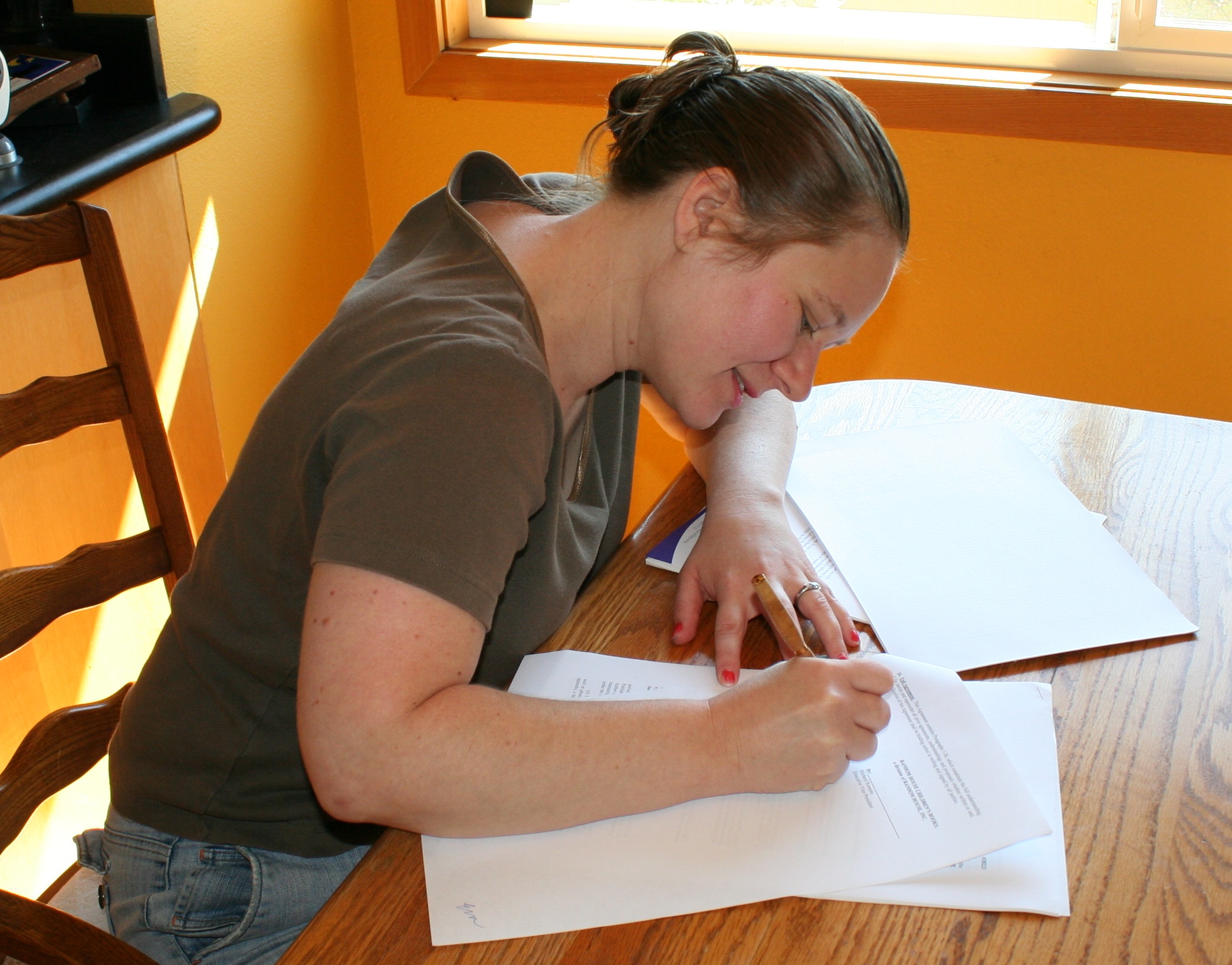 Armed with the Authors Guild's Model Trade Book Contract & Guide, I sat down to pick my way through the legalese if only to know that I had done my due diligence. Thanks to my super-awesome agent, Ammi-Joan Paquette, and the equally awesome Erin Murphy, there really wasn't anything left for me to negotiate, although Joan did read and reply to a rather long list of probably mostly stupid questions from me. The reasons why I'm absolutely thrilled and relieved to have these wonderful people on my side just keep mounting.
There was only minor sticking point: what to call MYSELF! I know, that doesn't sound very hard, does it? Well, it was for me. There are just too many of us Laurie Thompsons in the world. How could I stand out and be unique, without confusing the issue one way or the other? Well, after running in circles for a few days, we (yes, I even made poor Joan weigh in on this one) went for adding my middle name, Ann, to the mix. Laurie Ann Thompson. Exciting, huh? I know, it really shouldn't have been that hard. Oy.