Today, I took part in the Ral­ly for Girls' Edu­ca­tion by stand­ing up for girls! Did you know that two thirds of the world's illit­er­ate peo­ple are women? Don't you think every girl has the right to read and write words that will change her, and to write and tell sto­ries to change the world? I do! Here's me stand­ing up at noon today: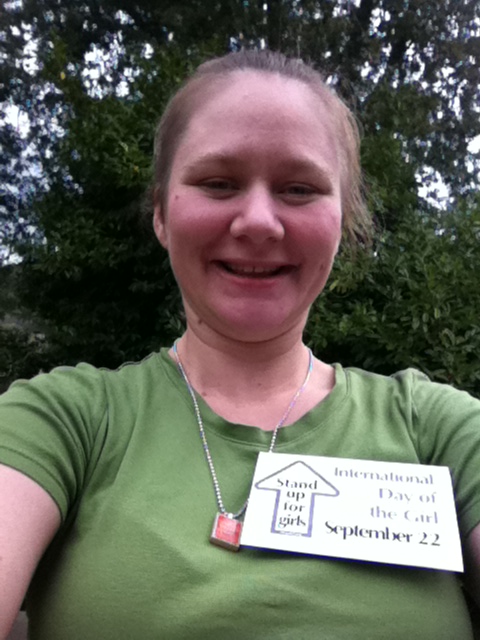 To find out more, vis­it Lit­World's web page, and be sure to read this com­pelling arti­cle from the Huff­in­g­ton Post:
It has been demon­strat­ed over and over again that wom­en's wis­dom feeds fam­i­lies and com­mu­ni­ties and envi­ron­ments, mak­ing them health­i­er, stronger, more resilient and less ten­den­tious. Edu­cat­ed women live longer, earn more and have health­i­er, bet­ter edu­cat­ed chil­dren. It seems a no-brain­er: invest­ing in women and women-to-be is one of the most effi­cient expen­di­tures possible.