I'm usu­al­ly pret­ty big on reflect­ing on the past year, re-eval­u­at­ing, and set­ting goals (not so much res­o­lu­tions) around the start of each new year. Start­ing into this year, though, I just didn't real­ly have any. Am I just hap­py where I'm at—coasting along with mag­a­zine arti­cles but no books con­tract­ed yet? Cer­tain­ly not! But every­thing I came up with—everything I know I need to do—sounded too big and too scary for me to actu­al­ly com­mit. Me, a com­mit­ment-phobe? Not gen­er­al­ly, no. I was con­fused and dis­heart­ened by my appar­ent total lack of resolve. And, I was begin­ning to lament that Jan­u­ary was half over and I STILL hadn't come with any rea­son­able goals that I felt I could stick to.
Enter serendipity.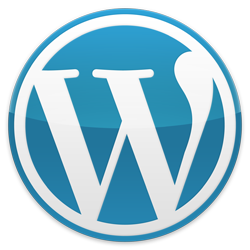 First, I stum­bled upon a rel­a­tive­ly new blog writ­ten by a new mem­ber of the NFforKids Yahoo group, Car­ole Bruce Col­lett. One of her posts men­tioned that she's doing the Word­Press Post A Week 2011. Intrigued, I checked it out. Wow, they not only ask me to com­mit to post once each week in 2011, they also send reminders, prompts, and inspi­ra­tion! Okay, maybe I can do that. I mean, I will do that! So, watch for at least a post each week. I won't promise they'll all be good, though!
Then, I saw a post about the sec­ond annu­al Pic­ture Book Marathon on SCBWI West­ern Washington's Chi­nook Update blog. Par­tic­i­pants com­mit to write 26 pic­ture books dur­ing the month of Feb­ru­ary (leav­ing just two well-deserved rest days). One of the things I was try­ing to com­mit to was writ­ing every day, writ­ing more new work, writ­ing just for fun. But all of those things were too big. One month, 26 pic­ture books? Mea­sur­able. Doable. 26 days. And they offer "train­ing" emails! (Are you sens­ing I need a lit­tle hand-hold­ing?) I got in just before the first train­ing email, and I am psy­ched! But I won't promise ANY of these will be good!
I love the writ­ers' com­mu­ni­ty that is grow­ing out there in cyber­space. I love the sup­port and encour­age­ment I get from "the tribe," even those I've nev­er met, and may nev­er meet, in per­son. 'Tis a fab­u­lous thing we do, and 'tis done by fab­u­lous peo­ple. Thanks for reading!