The Siemens We Can Change the World Chal­lenge gives stu­dents in grades K‑8 the oppor­tu­ni­ty, tools and inspi­ra­tion to become agents of change. From their website:
The Siemens Foun­da­tion, Dis­cov­ery Edu­ca­tion, and the Nation­al Sci­ence Teach­ers Asso­ci­a­tion invite you to join the only Chal­lenge of its kind that empow­ers stu­dents to cre­ate solu­tions to envi­ron­men­tal prob­lems in their own back­yards, and to share their results with stu­dents nation­wide. They'll learn. They'll take action. And their ideas may well end up chang­ing the world.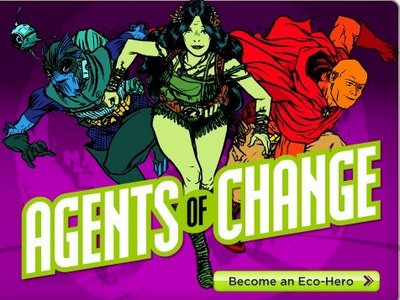 This looks like a well-fund­ed, well-orga­nized way for kids to get involved in ser­vice learn­ing and social entre­pre­neur­ship. Find out more and get busy–the con­test ends March 15th, 2010!