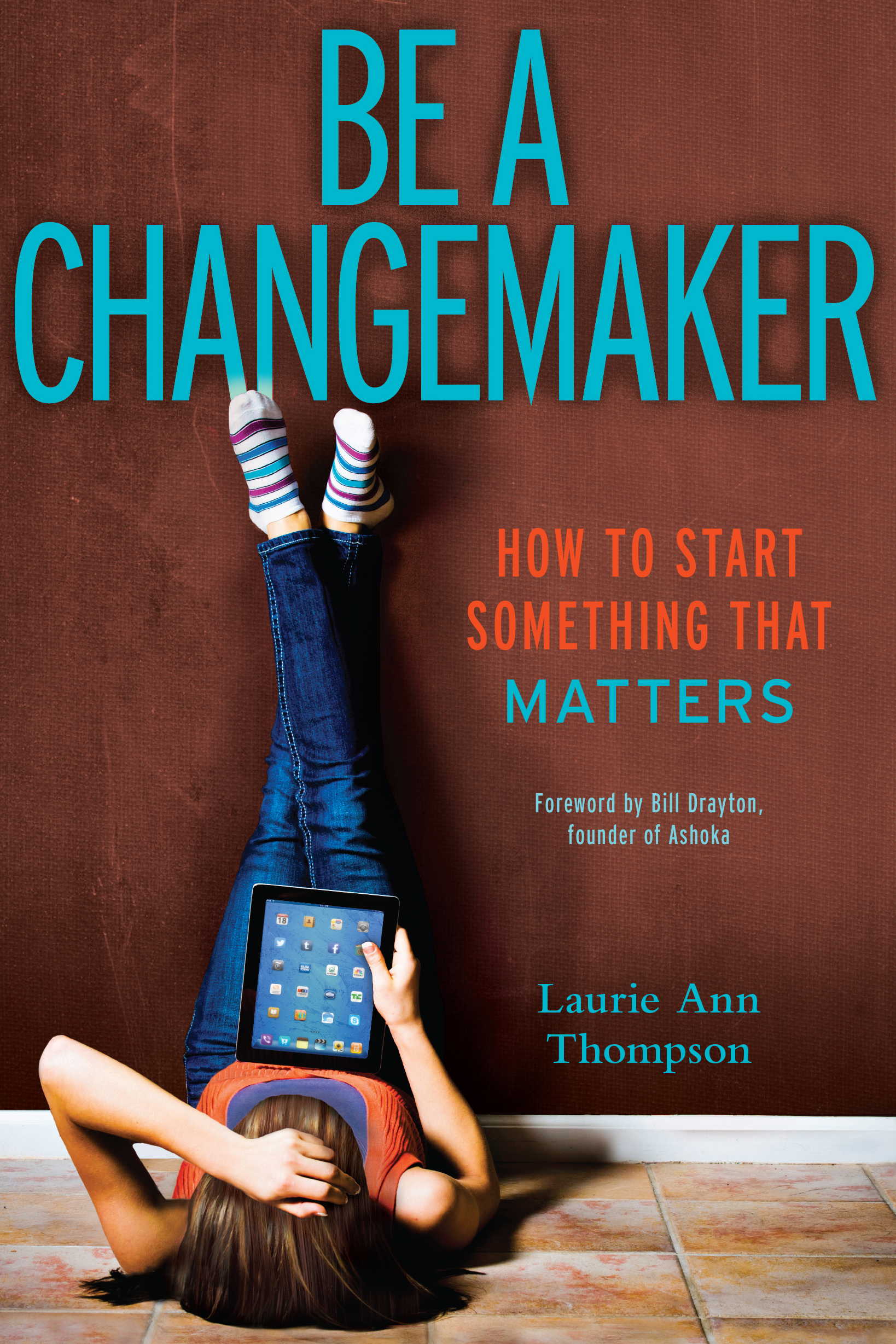 I've had great feed­back from friends all along (you know who you are–thank you!), but I've been anx­ious­ly await­ing that first third-par­ty judge­ment of BE A CHANGEMAKER: HOW TO START SOMETHING THAT MATTERS. The first pro­fes­sion­al reviews feel huge to me, kind of "make or break" moments, where the tone gets set for all that may fol­low for that par­tic­u­lar book. I doubt that's actu­al­ly true, as most review­ers prob­a­bly pride them­selves on bold­ly stat­ing their own opin­ions no mat­ter what oth­ers before them have said, but it sure feels that way me. If noth­ing else, you can always point back at those first pos­i­tive reviews if sub­se­quent reviews are less than favor­able, right? So, you can imag­ine my huge sigh of relief when that first major pro­fes­sion­al review land­ed in my inbox, and it was­n't com­plete­ly dreadful!
For me, the first one to come in was from Kirkus, some­what noto­ri­ous for not pan­der­ing to authors' frag­ile egos. I pre­pared myself for the worst and opened the email. If you'd like to read their full review, click here, but here's an excerpt:
"Teens look­ing to make a dif­fer­ence will find inspi­ra­tion as well as real-world strate­gies for real­iz­ing their dreams of being the change they want to see in the world.… Inspi­ra­tional as well as prac­ti­cal."
—Kirkus Reviews
That one was soon fol­lowed by a sec­ond pos­i­tive review, from Com­pass Book Rat­ings. Their full review can be read here, but here are some quotes from it:
"Thor­ough, com­plete, orga­nized, on-target–pick an adjec­tive, because they all apply in this case.…
A superb ref­er­ence book that should be a sta­ple of libraries, school coun­selors, and any­one who rubs shoul­ders with young people."
—Com­pass Book Ratings

I'm hon­est­ly grate­ful to any­one who takes the time to read and review the book, regard­less of his or her opin­ion of it, but it is extreme­ly encour­ag­ing to have great reviews like this under my belt mov­ing for­ward. Thank you, Kirkus! Thank you, Com­pass Book Ratings!