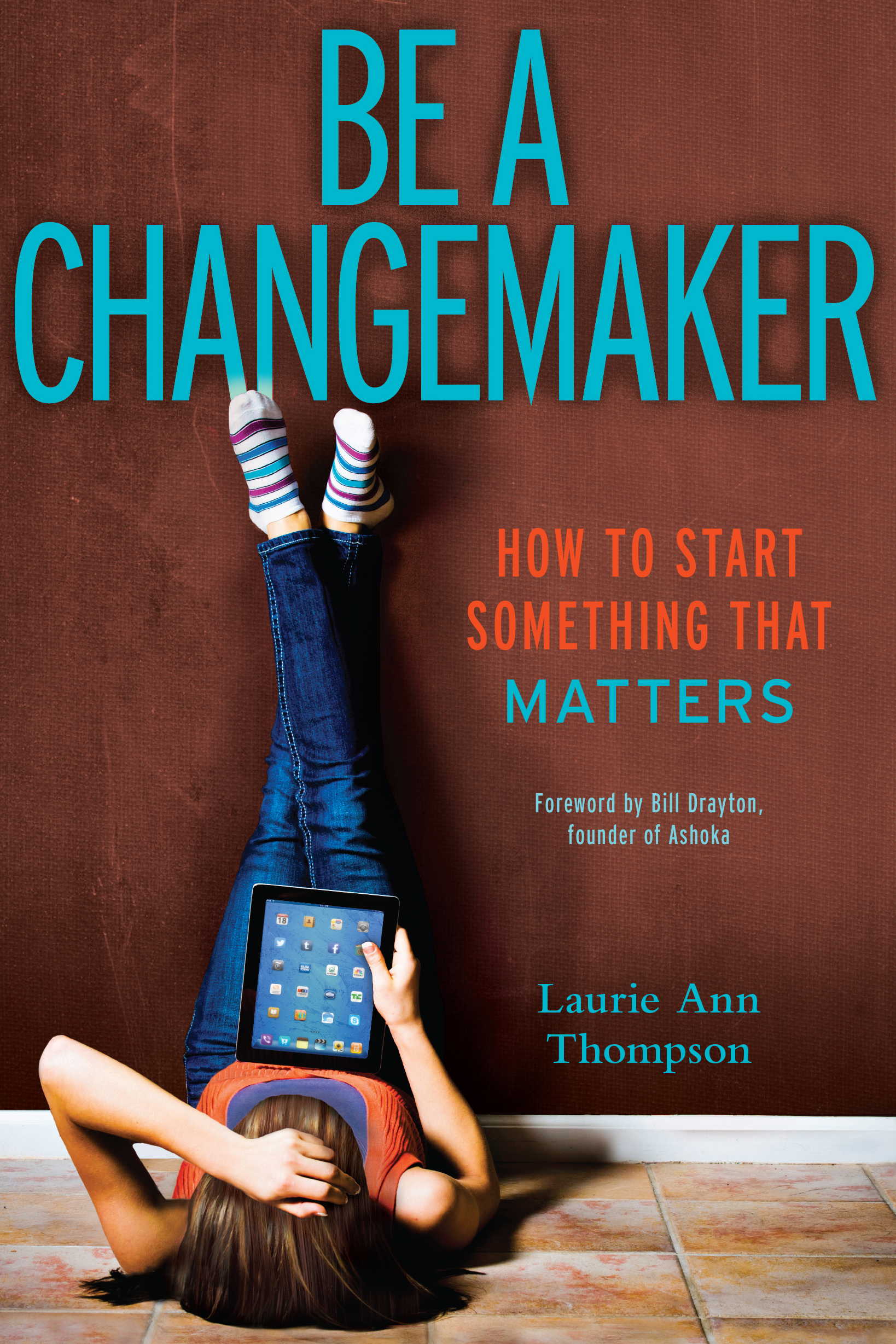 I've had great feedback from friends all along (you know who you are–thank you!), but I've been anxiously awaiting that first third-party judgement of BE A CHANGEMAKER: HOW TO START SOMETHING THAT MATTERS. The first professional reviews feel huge to me, kind of "make or break" moments, where the tone gets set for all that may follow for that particular book. I doubt that's actually true, as most reviewers probably pride themselves on boldly stating their own opinions no matter what others before them have said, but it sure feels that way me. If nothing else, you can always point back at those first positive reviews if subsequent reviews are less than favorable, right? So, you can imagine my huge sigh of relief when that first major professional review landed in my inbox, and it wasn't completely dreadful!
For me, the first one to come in was from Kirkus, somewhat notorious for not pandering to authors' fragile egos. I prepared myself for the worst and opened the email. If you'd like to read their full review, click here, but here's an excerpt:
"Teens looking to make a difference will find inspiration as well as real-world strategies for realizing their dreams of being the change they want to see in the world…. Inspirational as well as practical."
—Kirkus Reviews
That one was soon followed by a second positive review, from Compass Book Ratings. Their full review can be read here, but here are some quotes from it:
"Thorough, complete, organized, on-target–pick an adjective, because they all apply in this case….
A superb reference book that should be a staple of libraries, school counselors, and anyone who rubs shoulders with young people."
—Compass Book Ratings

I'm honestly grateful to anyone who takes the time to read and review the book, regardless of his or her opinion of it, but it is extremely encouraging to have great reviews like this under my belt moving forward. Thank you, Kirkus! Thank you, Compass Book Ratings!