Today, I'm kick­ing off a series of blog posts that will intro­duce you to some of the amaz­ing young peo­ple who are pro­filed in my upcom­ing book, BE A CHANGEMAKER: HOW TO START SOMETHING THAT MATTERS (Beyond Words/Simon Pulse, Sep­tem­ber 2014). Each of the 18 chap­ters in the book includes a short piece about how one or more young peo­ple changed the world and their expe­ri­ences with the chap­ter top­ic, in par­tic­u­lar. I was able to inter­view most of them in per­son, via Skype, by phone, or by email, and I have so much more great stuff about them than would fit in the book–sort of like out-takes, only bet­ter! I hope you'll enjoy "meet­ing" them here and read­ing more about them and their work.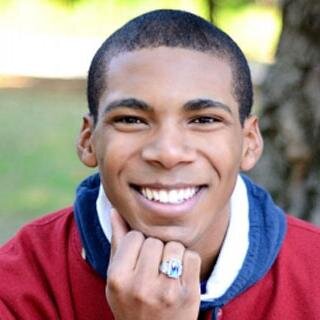 Being
today is Earth Day
, it seemed only fit­ting that I start with Charles Org­bon III. Charles is a 17-year-old from Atlanta, GA. His pas­sions are pro­tect­ing the envi­ron­ment and empow­er­ing youth, and he's been com­bin­ing the two with ever-increas­ing suc­cess for the last five years.
I had such a great time talk­ing to Charles on the phone, and I feel blessed that we've stayed in con­tact since. Charles is not only gen­er­ous and com­mu­nica­tive, but also well-read: any­one who can accu­rate­ly quote both Ghan­di and Stephen Cov­ey in a one-hour, off-the-cuff phone inter­view is a win­ner in my book!
Charles' jour­ney start­ed when he was 12 years old and need­ed to com­plete a ser­vice require­ment for his mid­dle school. He noticed there was a prob­lem with lit­ter on the cam­pus, so he picked it up. Soon, he began recruit­ing oth­er stu­dents to join him in what he called the Earth Savers' Club. That grew, too, and soon Charles want­ed to empow­er oth­er stu­dents in oth­er schools in oth­er cities around the world to do the same thing he had. Even­tu­al­ly, he launched a web­site to share his expe­ri­ences. Today, that orga­ni­za­tion has become
GreeningForward.org,
whose mis­sion is "to estab­lish, engage, and empow­er a diverse glob­al green move­ment pow­ered by young people."
One of my favorite quotes from Charles (that did­n't make it into the book) is one that I think every­one can ben­e­fit from at times:
"Some­times you just have to accept 'I'm lost,' because that's what reminds you where you came from in the first place."
Charles will grad­u­ate from high school this sum­mer and head off to the Uni­ver­si­ty of Geor­gia. I wish him the best, and I can't wait to see what he'll accom­plish next!
For more about Charles, I rec­om­mend you fol­low him on Twit­ter and watch this talk he did at TEDxAtlanta:

For more about Green­ing For­ward, you can
like them on Face­book
or
fol­low them on Twit­ter
.
I hope you'll join me in wish­ing Charles–and all of his friends at Green­ing Forward–a very
hap­py Earth Day
!
---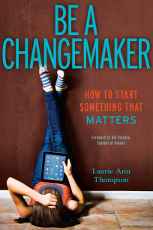 If you'd like to read more about Charles and oth­er young peo­ple like him who are putting their pas­sions into action to make a pos­i­tive dif­fer­ence in the world, please pre-order the book at Amazon.com, Barnes & Noble, IndieBound, Powell's, or Beyond Words, or Secret Gar­den Books. Order­ing from Secret Gar­den Books can get you a signed copy if you allow an extra week or two for deliv­ery and indi­cate how you'd like it per­son­al­ized in the "oth­er notes about your order" field.