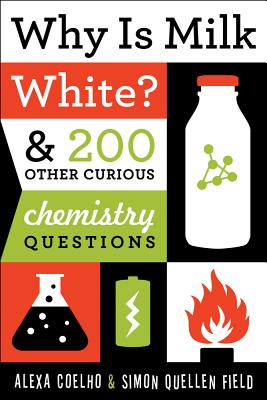 WHY IS MILK WHITE? & 200 OTHER CURIOUS CHEMISTRY QUESTIONS
by Alexa Coelho & Simon Quellen Field
Chicago Review Press
January 1, 2013
288 pages
Did you (or any children in your life) ever wonder how soap works, why onions make you cry, or how bad it is for you to breathe in hairspray? 11-year-old Alexa Coelho did, so she pulled together these and almost 200 other questions about her favorite subject, chemistry, and asked science writer Simon Quellen Field to write up the answers. This book is the result.
Alexa did a great job of coming up with a huge collection of specific, relevant questions that today's kids (and adults) are sure to be interested in, and Simon did an equally great job answering them in clear, easy-to-understand explanations. It's fun to read straight through or to use as a reference whenever you come across something interesting that you want to know more about. The book also has some nice nonfiction features like a detailed table of contents, special sections with hands-on projects for young chemists (and often an adult helper), and a glossary of terms.
Unfortunately, there are a few things missing here. First, I would really love to see an index in a book like this. It's nearly impossible to find the answer to the titular question, for example. I only found reference to it in a different question about why hair conditioner is white, which, obviously, isn't in the food section. Second, I would have liked to have seen some advice about where to find the ingredients for some of the projects. Have you purchased any muriatic acid lately? Finally, I wish it had clearly stuck to chemistry questions, or at least acknowledged when it was departing from them. Some, such as "Why is the sky blue?", stray pretty far afield into other areas of science.
Still, I think the goodness here far outweighs the flaws, and middle-school scientists all the way through curious adults will learn a lot about science while enjoying this book.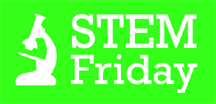 It's STEM Friday! Check out the STEM Friday blog for more STEM book reviews.
(STEM is Science, Technology, Engineering, and Mathematics)
Disclaimer: I received a review copy from the publisher in exchange for a fair and honest review.