I've been work­ing like crazy late­ly on a revi­sion for the edi­tor of my first book. I'm simul­ta­ne­ous­ly blown by away by how much work she's ask­ing me to do AND by how much bet­ter it's going to make the book. Most of her com­ments feel so utter­ly, obvi­ous­ly right–AFTER I've read them–that I'm left won­der­ing why I did­n't think of them myself. (I'm also left won­der­ing why she ever bought the book in the first place, but in that way lies mad­ness, so let's not go there, okay?) I thought I had giv­en every­thing I had to this book, thought there was noth­ing more I could do, but now I real­ize how lazy I'd actu­al­ly been. A few days ago, Mitali Perkins wrote about being grate­ful for tra­di­tion­al edi­tors. I could­n't agree more. The process is not only mak­ing a bet­ter book, but mak­ing a bet­ter writer. That's not to say there has­n't been some gnash­ing of teeth, bang­ing of head on desk, and wine and choco­late binges, of course. And I'll be over-the-moon hap­py when I think I'm final­ly done. But it's get­ting there. I think I can see what it might one day be, and it sure feels good.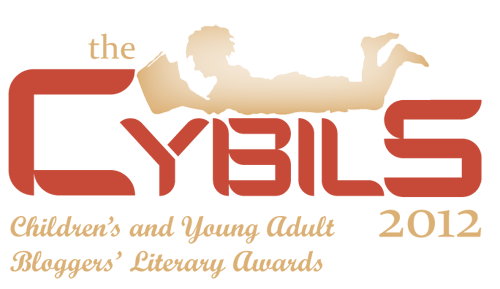 As soon as I wrap up the big revi­sion I'm look­ing for­ward to ful­ly jump­ing into two more excit­ing activ­i­ties! First, I'm thrilled to be judg­ing the Non-Fic­tion Pic­ture Books cat­e­go­ry of the Cybils again this year. We have just over 100 nom­i­na­tions to read. I've had a slow start giv­en the revi­sion, but hope to be pick­ing up steam soon. I'm max­ing out my check-out lim­it at the library and build­ing huge stacks of beau­ti­ful books to indulge in. What could be better?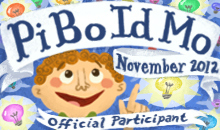 And, I'm also attempt­ing to do agency-sis­ter Tara Lazar's Pic­ture Book Idea Month (or PiBoId­Mo). The goal is 30 pic­ture-book ideas in the 30 days of Novem­ber. I had a great big bunch of them right before the chal­lenge offi­cial­ly start­ed, and today, on the first offi­cial day, I had two more (and I even ful­ly draft­ed out one of them–WOOT!). This is a fun chal­lenge with a ton of sup­port and cama­raderie for all lev­els, and I can't wait to see what else comes out of it.