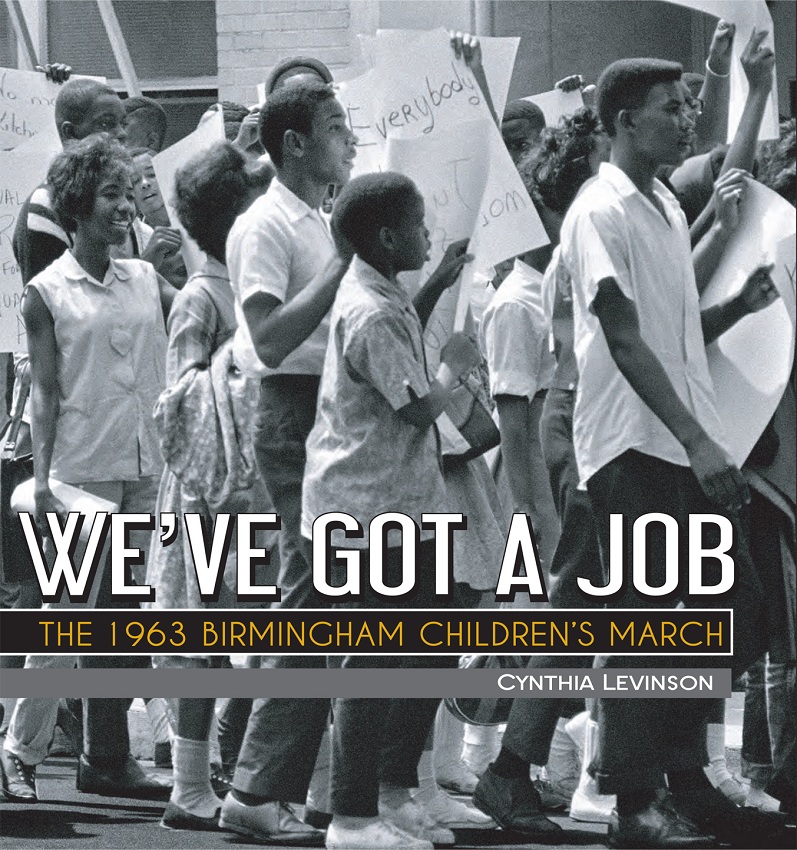 We've Got a Job
by Cyn­thia Levinson
Peachtree Pub­lish­ers, Feb­ru­ary 1, 2012
176 pages
Ages: 10 and up
Oscar Wilde sup­pos­ed­ly said, "Any fool can make his­to­ry, but it takes genius to write it." While I don't nec­es­sar­i­ly agree with the first part, the sec­ond part absolute­ly rings true. After all, how do you make a sto­ry com­pelling when every­one already knows how it ends? Cyn­thia Levin­son has proven her genius here, because she accom­plish­es that and so much more in WE'VE GOT A JOB.
By anchor­ing the events sur­round­ing the 1963 Birm­ing­ham Children's March in the per­son­al nar­ra­tives of four of its direct par­tic­i­pants, Levin­son puts read­ers on the ground in Birm­ing­ham. We may know the final out­come, but we have no idea how we're ever going to get there, and this day-by-day account of the incre­men­tal progress—and setbacks—will keep read­ers turn­ing the pages to find out what hap­pened next. This is a non­fic­tion book with as much dra­ma and pac­ing as THE HUNGER GAMES. I lit­er­al­ly couldn't put it down, except for when I became too teary-eyed to con­tin­ue read­ing, which hap­pened often.
There is so much to love about this book, but I think my favorite thing about it is how Levin­son human­izes every­one involved. It's not as much a move­ment or an event as it is indi­vid­u­als, each with his or her own moti­va­tions, work­ing with or against each oth­er. I loved read­ing that even the revered lead­ers (for both sides of the issue) were hard­ly ever in agree­ment. Every­one involved was tak­ing a chance, a risk, a guess as to what was going to work—or not. They were all fight­ing for what they believed in, each in his or her own unique way. Noth­ing was sim­ple. Noth­ing was clear.
I whole­heart­ed­ly think this book should be in every library, in every class­room, and in every home in Amer­i­ca for its his­to­ry as well as for its mes­sage for the future. Buy it, read it, rec­om­mend it, share it.
The book also includes a table of con­tents, author's note, time­line, map, acknowl­edge­ments, exten­sive source notes, bib­li­og­ra­phy (rec­om­mend­ed resources), pho­to cred­its, and a detailed index. Levin­son also has addi­tion­al info, les­son plans, dis­cus­sion ques­tions, cur­ricu­lum guides, and more on her web­site.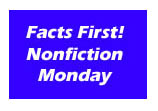 To check out the rest of today's roundup of non­fic­tion books for kids, head on over to this week's Non­fic­tion Mon­day host, Wendie's Wan­der­ings!
(Dis­claimer: I received an advance read­er copy (ARC) of this book from Peachtree Pub­lish­ers in exchange for my hon­est review, and it was so good I pre-ordered my own pub­lished hard­cov­er. I received no mon­e­tary com­pen­sa­tion. All opin­ions expressed here are mine and mine alone.)