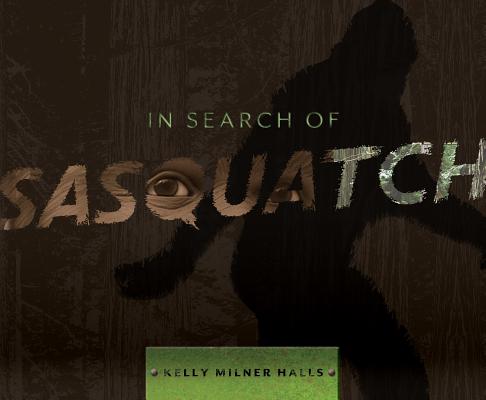 In Search of Sasquatch
by Kelly Milner Halls
Houghton Mifflin Books for Children (October 25, 1011)
64 pages, ages 9 and up
When I was a kid, one of my favorite books was BIGFOOT: MAN, MONSTER, OR MYTH? by Carrie Carmichael (Raintree, 1977). I've always been an animal lover, and I loved the possibility that there was one (or more?) out there clever enough to remain a mystery to us. I lived in rural northern Wisconsin and spent a lot of time in the woods, but, sadly, never saw any Sasquatch signs.
When my son told me he thought it'd be cool to be a cryptozoologist (nice!), I knew I had to get him this book. It didn't disappoint. He's read it several times cover to cover, and I'm loving the facts and critical thinking skills he's demonstrating as a result.
My first thought when I opened the book was how beautiful it is. The full-bleed forest spread with the quotes overlaying the trees pulls you right into the world of the sasquatch from the very first page turn (and the final one, as well). The beauty continues with beautiful photography, elegant illustrations, and well-done layout and design throughout.
Halls combines various myths and legends with expert opinions and eyewitness accounts to weave a cleverly crafted and compelling case for the existence of sasquatch. She doesn't come right out and tell us that it does or doesn't exist, though. In the end, it's up to the reader to decide if they've been convinced or not.
This is a great book to hand to any kid with an interest in cryptids or other mysteries, and animal lovers and budding young scientists will also enjoy it.
FUN FACT: "According to experts at the Bigfoot Field Researchers Organization (BFRO), credible witnesses have reported seeing Sasquatch in every state in the United States of America except Hawaii, as well as most Canadian provinces."
There is a dedication, table of contents, additional resources, photo and illustration credits, bibliography and source notes, glossary, and index.
SIDE NOTE: When asked her opinion of the book, my daughter answered, "I LOVED how she crammed so many facts into this book, yet still kept it completely interesting!" My answer: "Ahem. <cough> 'YET STILL?' Have I told you what I do? FACTS ARE INTERESTING!" I have failed as a parent.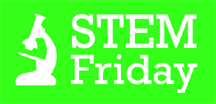 This is my review for STEM Friday, which I'm also hosting this week! See the complete roundup here.
Disclaimer: A copy of this book was checked out from my local library for review. Thanks, King County Library System!