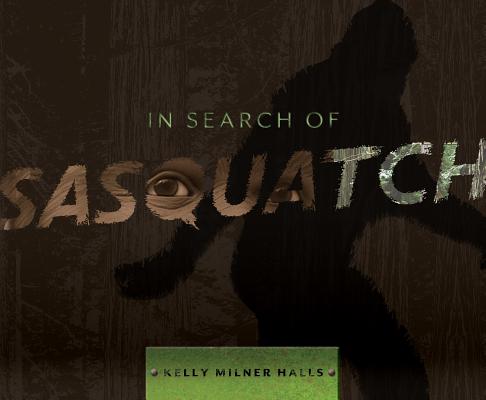 In Search of Sasquatch
by Kel­ly Mil­ner Halls
Houghton Mif­flin Books for Chil­dren (Octo­ber 25, 1011)
64 pages, ages 9 and up
When I was a kid, one of my favorite books was BIGFOOT: MAN, MONSTER, OR MYTH? by Car­rie Carmichael (Rain­tree, 1977). I've always been an ani­mal lover, and I loved the pos­si­bil­i­ty that there was one (or more?) out there clever enough to remain a mys­tery to us. I lived in rur­al north­ern Wis­con­sin and spent a lot of time in the woods, but, sad­ly, nev­er saw any Sasquatch signs.
When my son told me he thought it'd be cool to be a cryp­to­zo­ol­o­gist (nice!), I knew I had to get him this book. It did­n't dis­ap­point. He's read it sev­er­al times cov­er to cov­er, and I'm lov­ing the facts and crit­i­cal think­ing skills he's demon­strat­ing as a result.
My first thought when I opened the book was how beau­ti­ful it is. The full-bleed for­est spread with the quotes over­lay­ing the trees pulls you right into the world of the sasquatch from the very first page turn (and the final one, as well). The beau­ty con­tin­ues with beau­ti­ful pho­tog­ra­phy, ele­gant illus­tra­tions, and well-done lay­out and design throughout.
Halls com­bines var­i­ous myths and leg­ends with expert opin­ions and eye­wit­ness accounts to weave a clev­er­ly craft­ed and com­pelling case for the exis­tence of sasquatch. She does­n't come right out and tell us that it does or does­n't exist, though. In the end, it's up to the read­er to decide if they've been con­vinced or not.
This is a great book to hand to any kid with an inter­est in cryp­tids or oth­er mys­ter­ies, and ani­mal lovers and bud­ding young sci­en­tists will also enjoy it.
FUN FACT: "Accord­ing to experts at the Big­foot Field Researchers Orga­ni­za­tion (BFRO), cred­i­ble wit­ness­es have report­ed see­ing Sasquatch in every state in the Unit­ed States of Amer­i­ca except Hawaii, as well as most Cana­di­an provinces."
There is a ded­i­ca­tion, table of con­tents, addi­tion­al resources, pho­to and illus­tra­tion cred­its, bib­li­og­ra­phy and source notes, glos­sary, and index.
SIDE NOTE: When asked her opin­ion of the book, my daugh­ter answered, "I LOVED how she crammed so many facts into this book, yet still kept it com­plete­ly inter­est­ing!" My answer: "Ahem. <cough> 'YET STILL?' Have I told you what I do? FACTS ARE INTERESTING!" I have failed as a parent.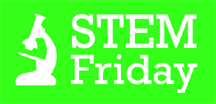 This is my review for STEM Fri­day, which I'm also host­ing this week! See the com­plete roundup here.
Dis­claimer: A copy of this book was checked out from my local library for review. Thanks, King Coun­ty Library System!