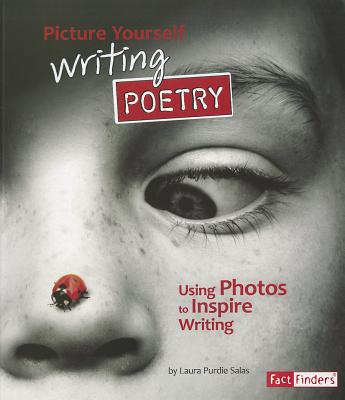 Pic­ture Your­self Writ­ing Poet­ry: Using Pho­tos to Inspire Writing
by Lau­ra Pur­die Salas
Cap­stone Press, August 2011
32 pages
Ages: 8 and up
This title is one of the Pic­ture Your­self Writ­ing ____: Using Pho­tos to Inspire Writ­ing series, and it's quite effective—it inspired me to write! Not only does it demon­strate how one can use images to get ideas for poems, it also con­tains many spe­cif­ic, easy-to-under­stand writ­ing tips. Salas cov­ers such impor­tant top­ics as incor­po­rat­ing sen­so­ry detail, choos­ing con­crete nouns and strong verbs, char­ac­ter­i­za­tion and point of view, and struc­ture, all paired with won­der­ful examples.
The books opens up with the line, "The best poems are mag­i­cal, minia­ture worlds." It then shows read­ers how to cre­ate those worlds them­selves while invit­ing them to enter sev­er­al cre­at­ed by Salas.
I think this would be a great book to incor­po­rate into any poet­ry cur­ricu­lum. I would also hearti­ly rec­om­mend it to stu­dents who enjoy writ­ing… as well as to those who tend to strug­gle with it.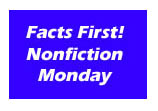 (Dis­claimers: I received this copy for review for free from the pub­lish­er as part of the Cybils judg­ing process. This review is my opin­ion only and does­n't nec­es­sar­i­ly reflect the judg­ing com­mit­tee's selections.)