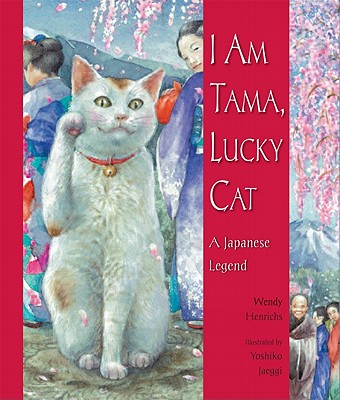 You've probably seen the smiling cat figurine with the waving right front paw, but have you ever wondered why it's there? Told from the cat's point of view, this charming 32-page picture book tells children one of the possible stories behind it with straightforward prose and stunning artwork. It can be enjoyed both for the story itself and as an introduction to or study of Japanese culture. Backmatter includes an author's note and acknowledgements. Highly recommended.
Book information:
Title: I Am Tama, Lucky Cat: A Japanese Legend
Author: Wendy Henrichs
Illustrator: Yoshiko Jaeggi
Publisher: Peachtree Publishers
Publication date: August 1, 2011
See other posts from this week's Nonfiction Monday at Telling Kids the Truth: Writing Nonfiction for Children.
Note: I viewed this digital ARC via NetGalley and do not receive any compensation for this review.