In my last post, I was so busy gushing about the conference awesomeness I forgot to mention the best news of all!
My manuscript for ONE IS ENOUGH, a picture-book biography about Emmanuel Ofosu Yeboah, was one of those nominated for the SCBWI Western Washington 2010 Outstanding Work-in-Progress awards! Here's the official slide: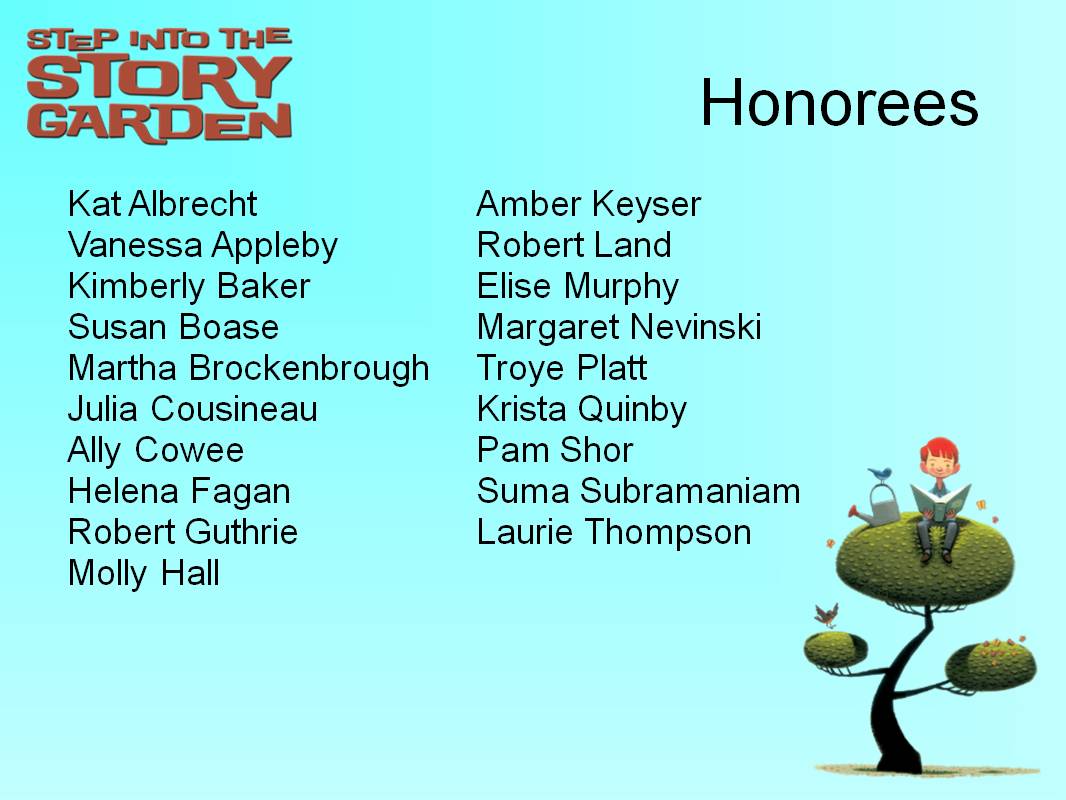 This award is given by the faculty manuscript consultants, who select their favorite manuscripts–those they feel show the most promise of being eventually published–for the honor. I am especially tickled because my consultation was with an editor I really like personally who works for a publishing imprint whose list I would be incredibly honored to be a member of. Better yet, her revision notes make perfect sense to me. Of course, I still have to find a way to implement them.
Congratulations to all of the honorees! Now let's get back to our keyboards, use what we've learned to polish those manuscripts until they shine, and then summon the courage to send them out into the world. I'll be keeping my fingers crossed!