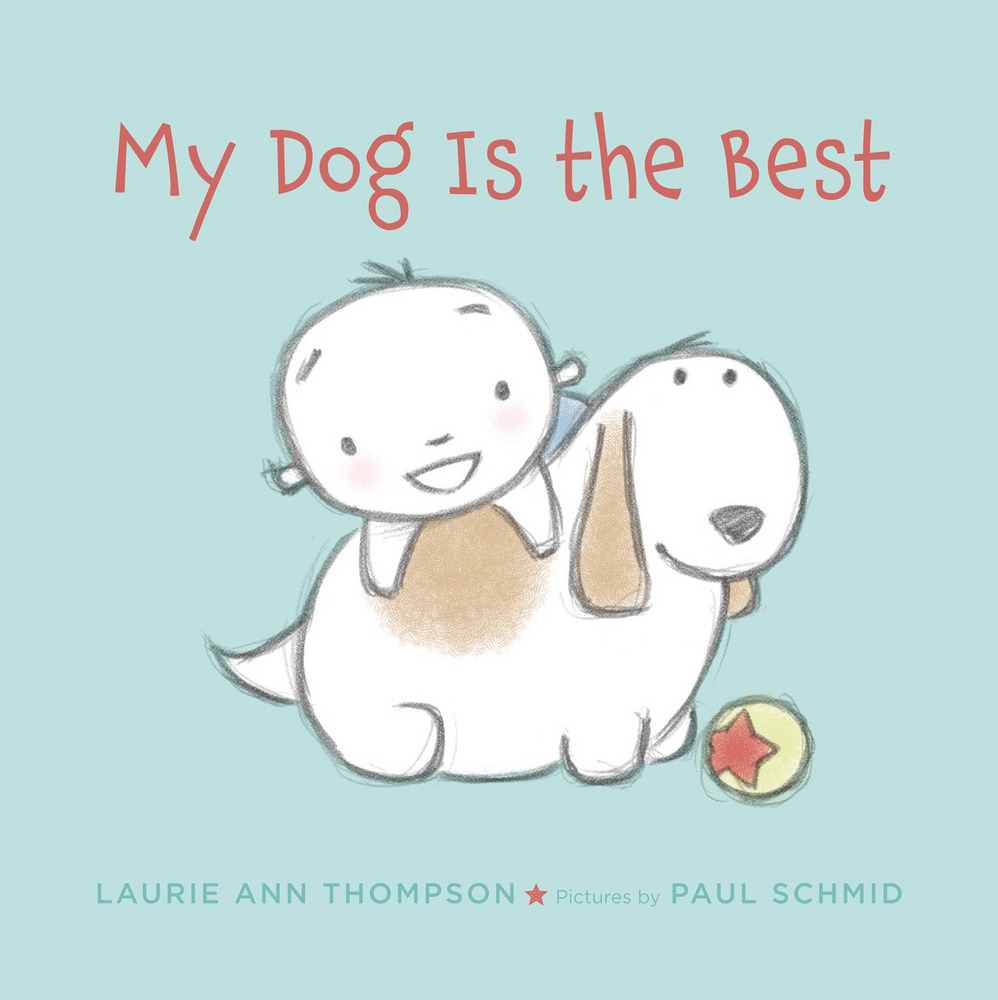 It's almost release day for MY DOG IS THE BEST, available Tuesday, June 9th!
Here's what the critics have had to say so far:
"… the simplicity of both the words and the pictures creates a charming, toddler-sized ode to man's best friend." —Booklist

"This simple, quiet story conveys the enduring bond between child and dog, with the added appeal of a joke that younger children just beginning to understand humor can enjoy." —Kirkus Reviews

"Though 'a boy and his dog' may not be a groundbreaking theme, it's often a popular one—and this gentle tale of friendship is no exception…. While this is a familiar story, it's a well-executed and charming one." —School Library Journal

"… simple wording helps young children who are learning to read…. I really enjoyed this cute children's book and enjoyed its depiction of man's best friend….or should we say 'boy's' best friend!" —Curling Up With A Good Book blog

"#Bookaday My Dog is the Best by @LaurieThompson & @PaulSchmidBooks. Made me think of http://t.co/mlzJYBYVm1" … "In my opinion, it is a perfect candidate for The Baker's Dozen." — John Schu (@MrSchuReads) February 26, 2015
The launch party is Friday, June 12th, at University Book Store in the University District. More info here.
There's a giveaway happening on Goodreads:
Our adorable pup and boy pair are going out on a blog tour beginning Saturday, June 6th. Here's where to find them (and me) in the next few weeks (note, many of these will have giveaways, too–more chances to win!):
And, last but not least, if you'd like buy a copy:
You may pre-order a signed copy from University Book Store.
Also available on: