I had a won­der­ful time pre­sent­ing with Mary Cronk Far­rell at the 2014 WLMA Con­fer­ence last Sat­ur­day! The title of our talk was "Fos­ter­ing 21st Cen­tu­ry Learn­ing with Today's Non­fic­tion," and we deliv­ered it to a room over­flow­ing with teacher/librarians (aren't t/l's the best!?) who were look­ing for new ideas and book recommendations.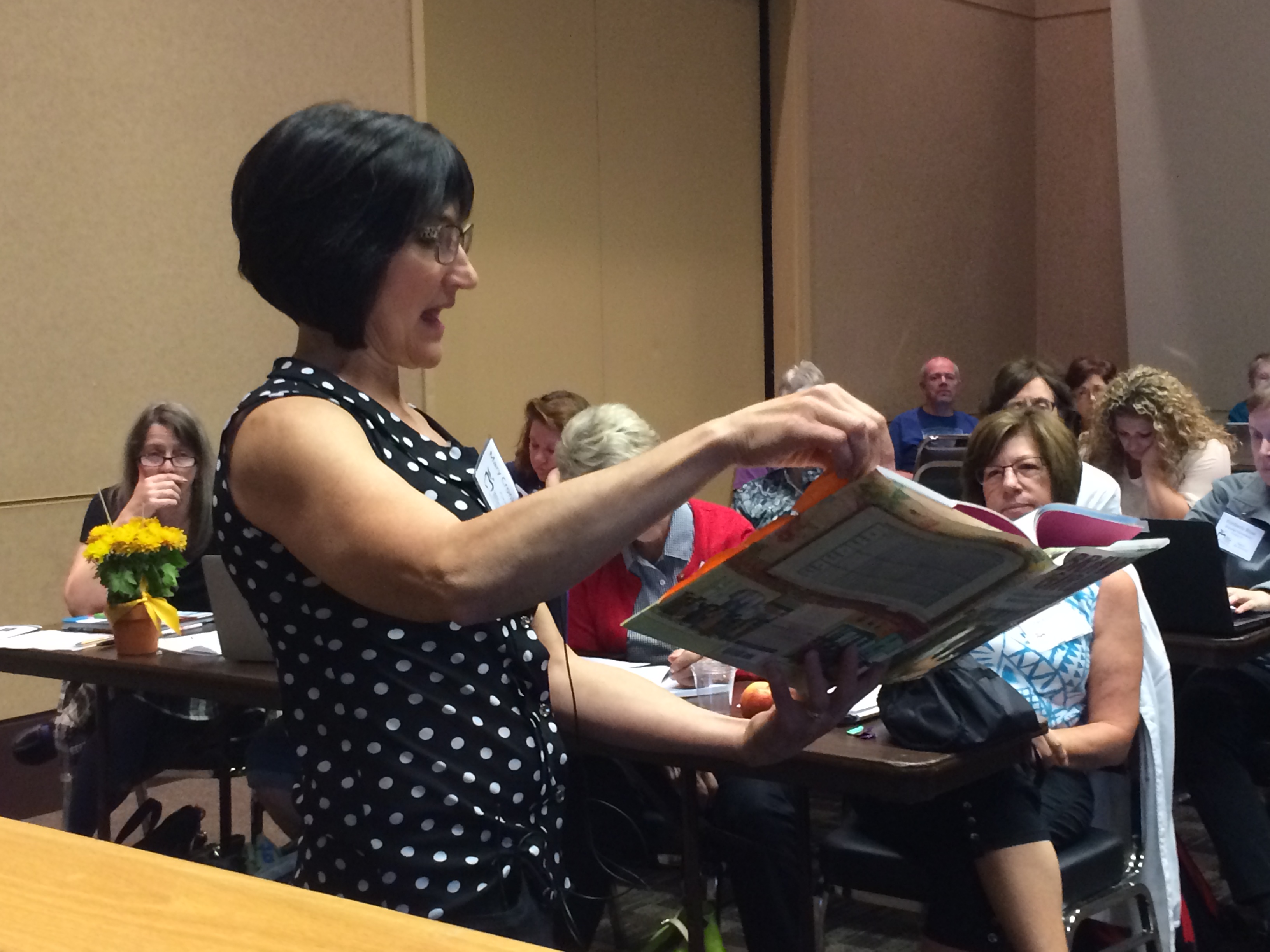 Our pre­sen­ta­tion dis­cussed how much of the non­fic­tion being pub­lished now is so much more than "just" its sub­ject. There are inno­v­a­tive for­mats, emo­tion­al­ly-charged sto­ries, cross-dis­ci­pline explo­rations, etc. A just-the-facts approach sim­ply won't be pub­lished these days, as kids have easy access to infor­ma­tion in a vari­ety of for­mats AND are faced with so many options com­pet­ing for their atten­tion. This makes non­fic­tion a par­tic­u­lar­ly com­pelling choice for stu­dents in and out of the class­room or library setting.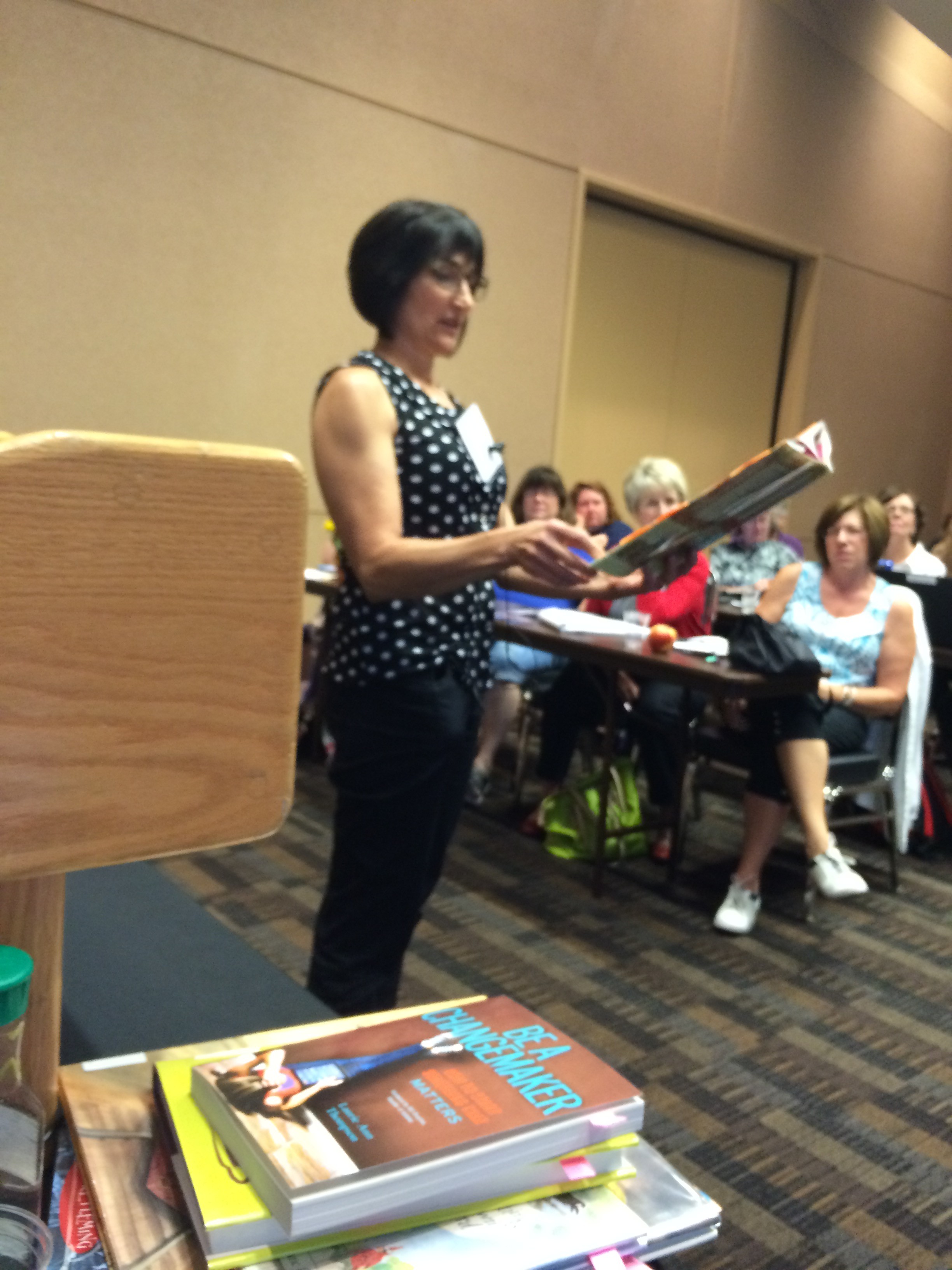 Mary and I took turns shar­ing some of our favorite recent non­fic­tion titles–including Mary's PURE GRIT and my BE A CHANGEMAKER and EMMANUEL'S DREAM– and how we felt they could be used in the library or class­room to achieve mul­ti­ple learn­ing goals simul­ta­ne­ous­ly, includ­ing cov­er­ing core cur­ricu­lum sub­jects, social-emo­tion­al learn­ing, prob­lem solv­ing and crit­i­cal think­ing, cre­ativ­i­ty and inno­va­tion, infor­ma­tion and media lit­er­a­cy, and tech­nol­o­gy skills. We got the librar­i­ans talk­ing to us and to each oth­er, and we even had them try out some exer­cis­es they might use with their stu­dents. (Let me tell you, those librar­i­ans can write, too!)
Since sev­er­al atten­dees asked for our slides,
here is the deck
we used in our talk, and, since we ran out of hand­outs due to the over­whelm­ing atten­dance,
here is the hand­out
that we passed out with the list of books referenced.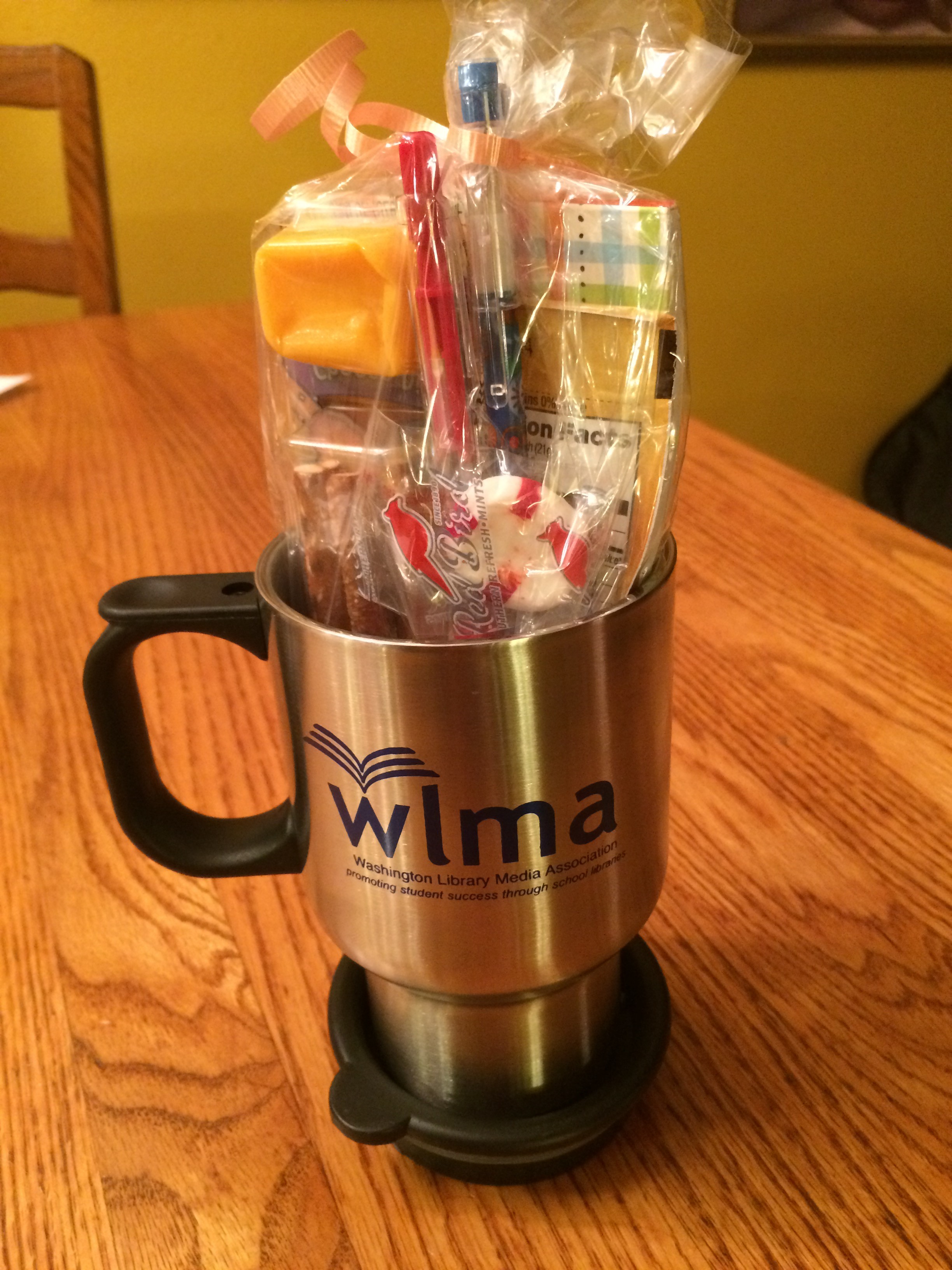 Thanks so much for hav­ing us, WLMA! Thanks so much for the book love and ded­i­ca­tion you put into your work each and every day, teacher/librarians! And, thanks, Mary, for being such a great co-pre­sen­ter and mak­ing every­thing easy!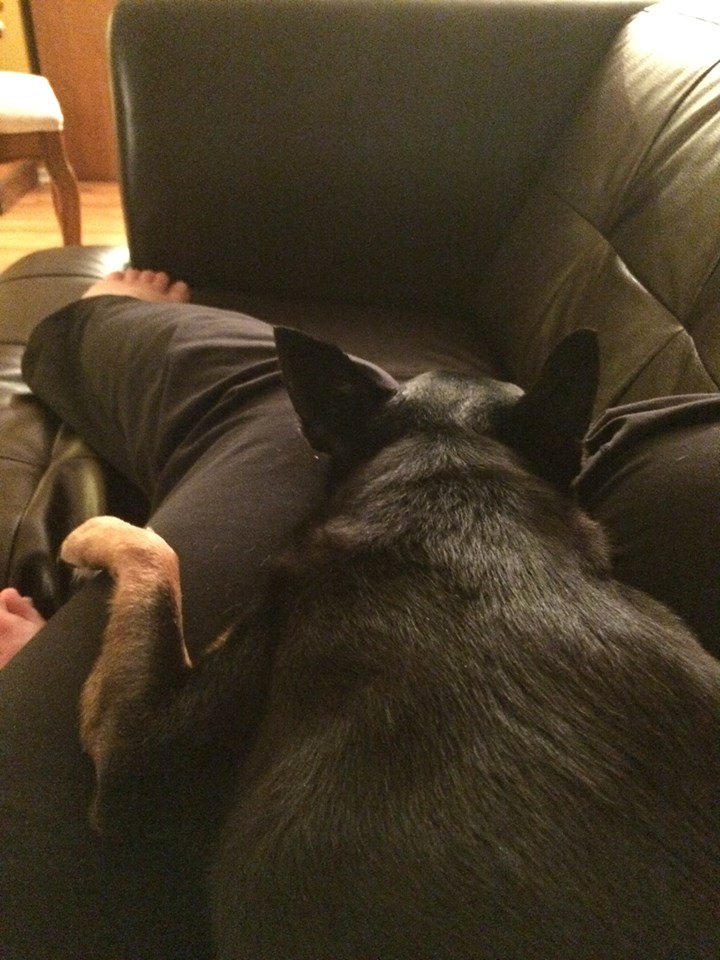 Of course, no mat­ter how much fun I have speak­ing at con­fer­ences like this, it's always good to be home again.