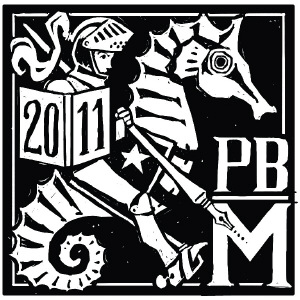 I'm behind on the
Pic­ture Book Marathon
and have some seri­ous catch­ing up to do, so I'm going to make this short, but thanks to this
Pic­ture Book Marathon blog post
, I dis­cov­ered some great new sto­ry idea resources that I just have to share!
Author
Rick Wal­ton
has some great tips for com­ing up with sto­ry ideas
here
. He lists a bunch of dif­fer­ent ways you might get start­ed with a sto­ry. For exam­ple, choose a char­ac­ter, a quest, or even just a phrase–just about any­thing that comes to mind–then fol­low it, and see where it goes.
To help with that, he's also com­piled lots and lots of amaz­ing brain­storm­ing lists for chil­dren's book writ­ers, which you can find
here
. A few of my favorites include:
If you can't find some sto­ry ideas in there some­where, you might want to try a new career. Maybe brick lay­ing or air traf­fic con­trol? (Oh wait, that's what MY high school apti­tude test said I should do. I guess you're on your own.)