Does your bath­room sing to you? Mine does! Well, it does now any­way. But first, here are the ugly "before" pic­tures (def­i­nite­ly no singing here, just a bad case of the blahs!):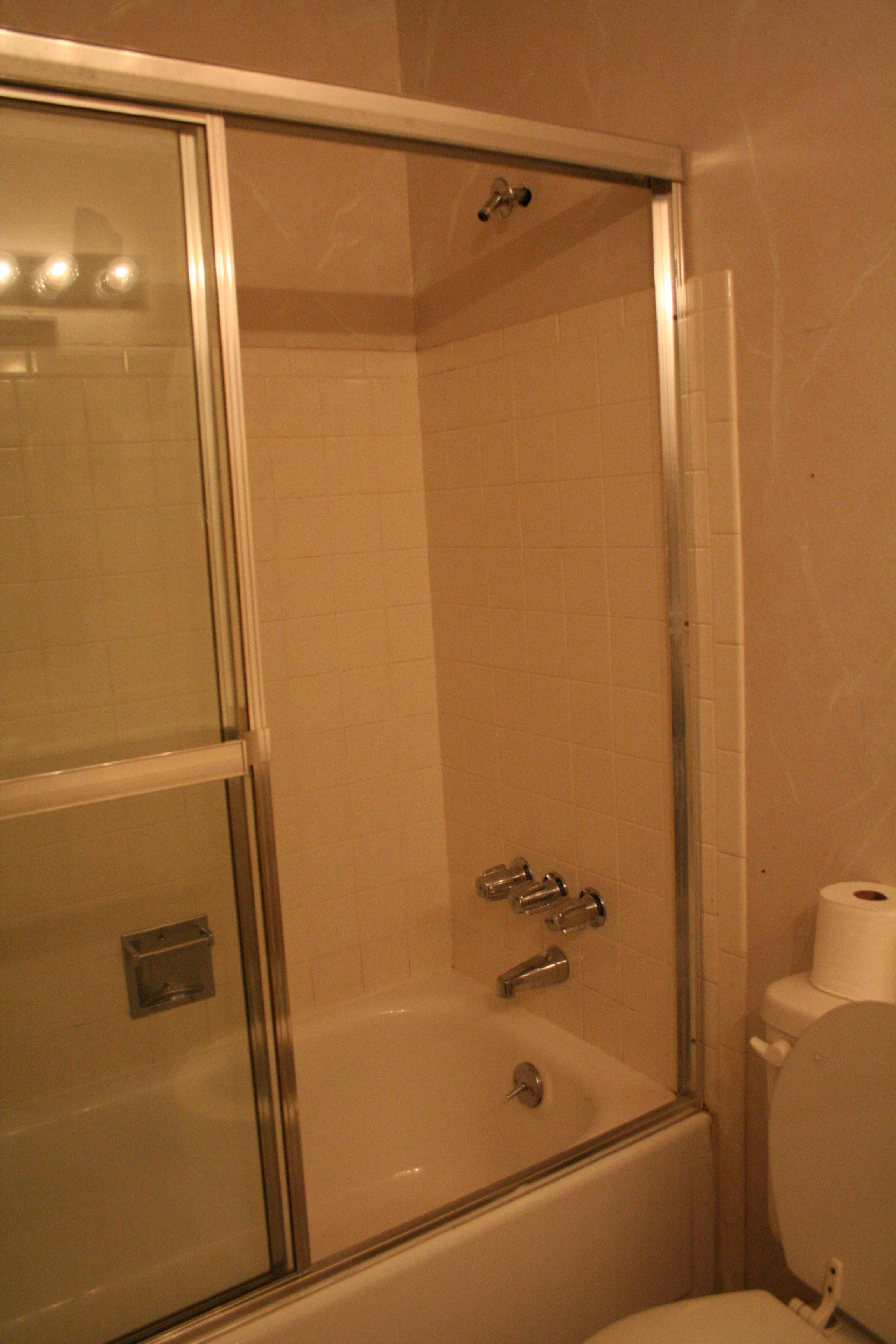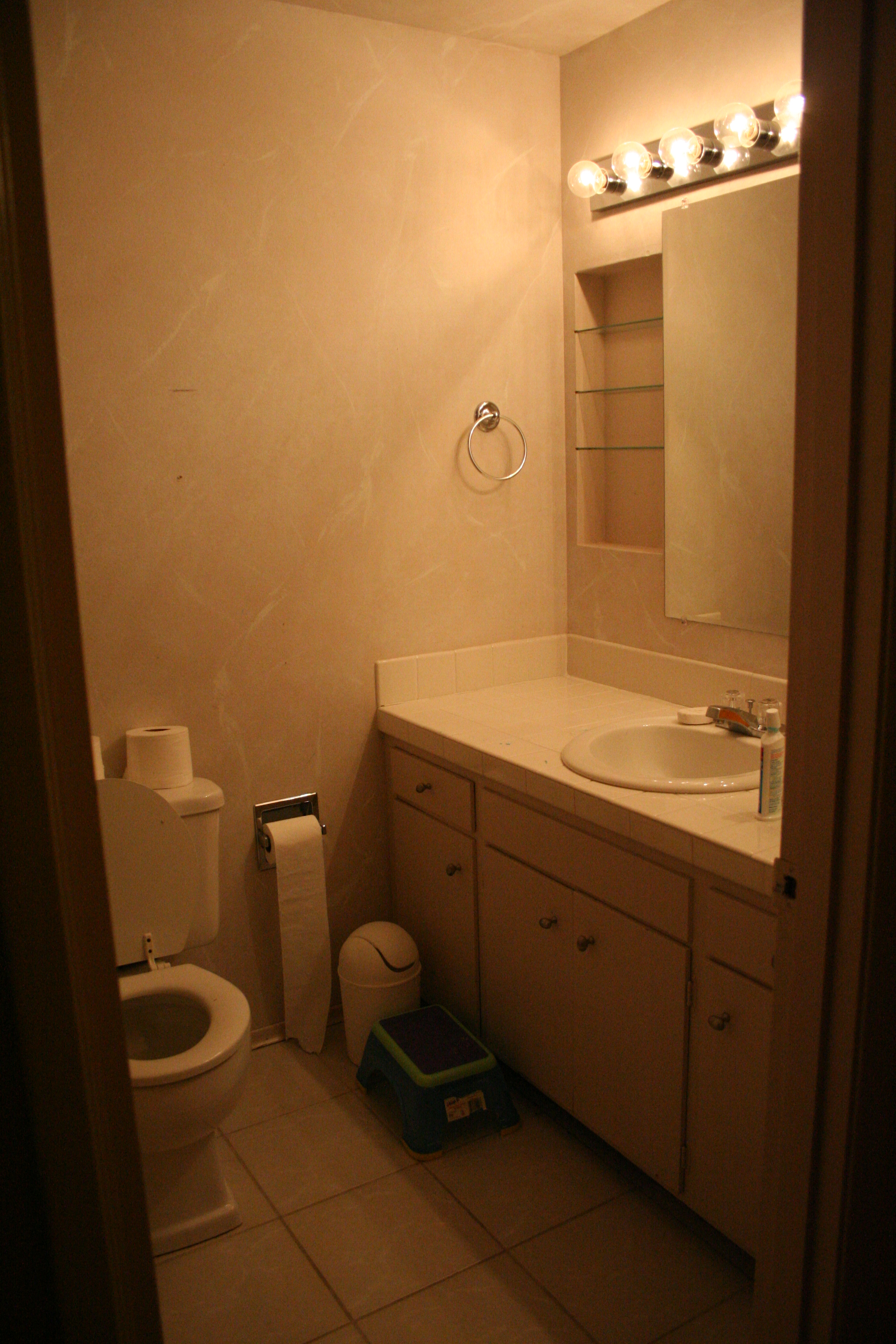 Then, there are the super-cool "dur­ing" pic­tures ("Hi ho, hi ho, it's off to work we go!"):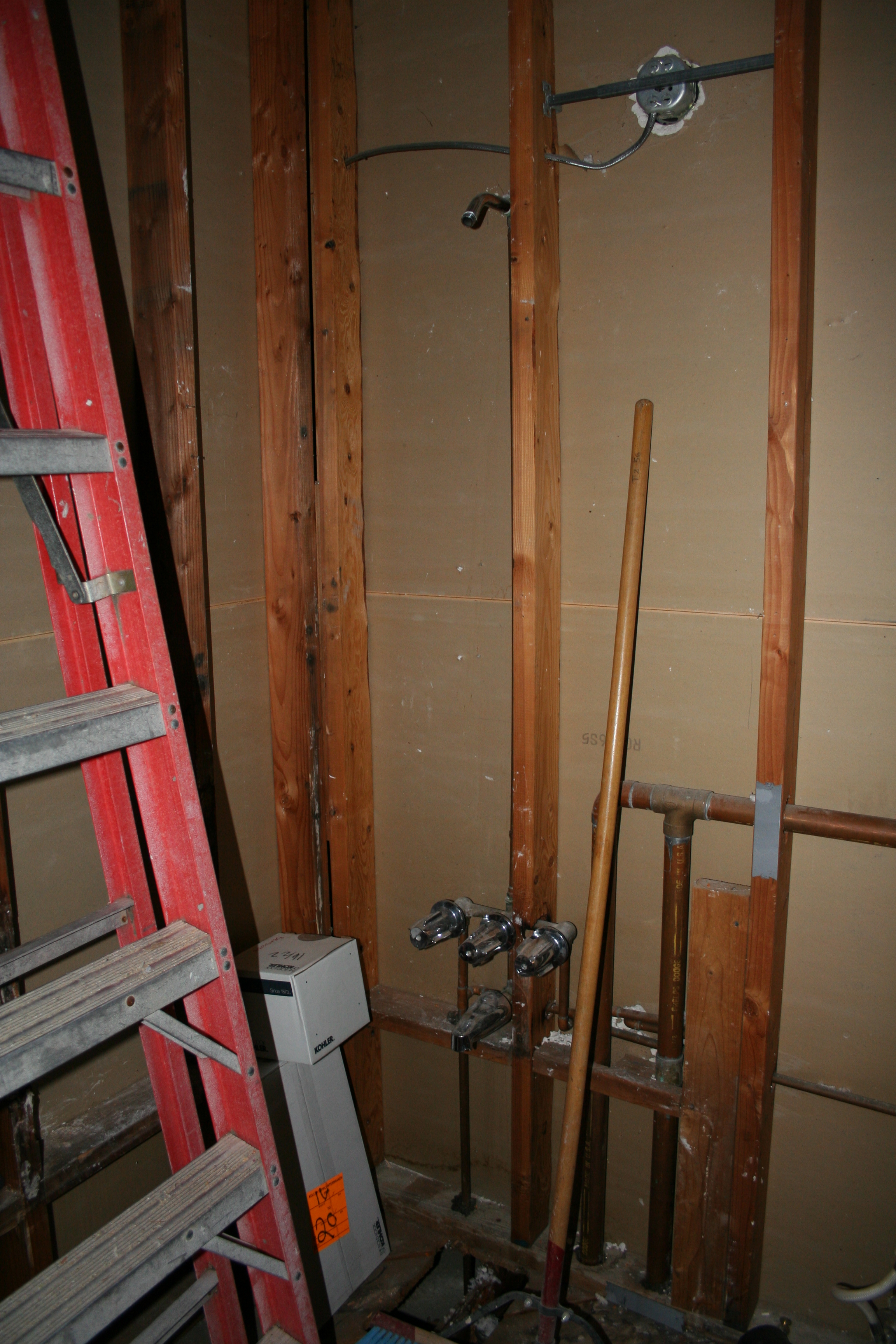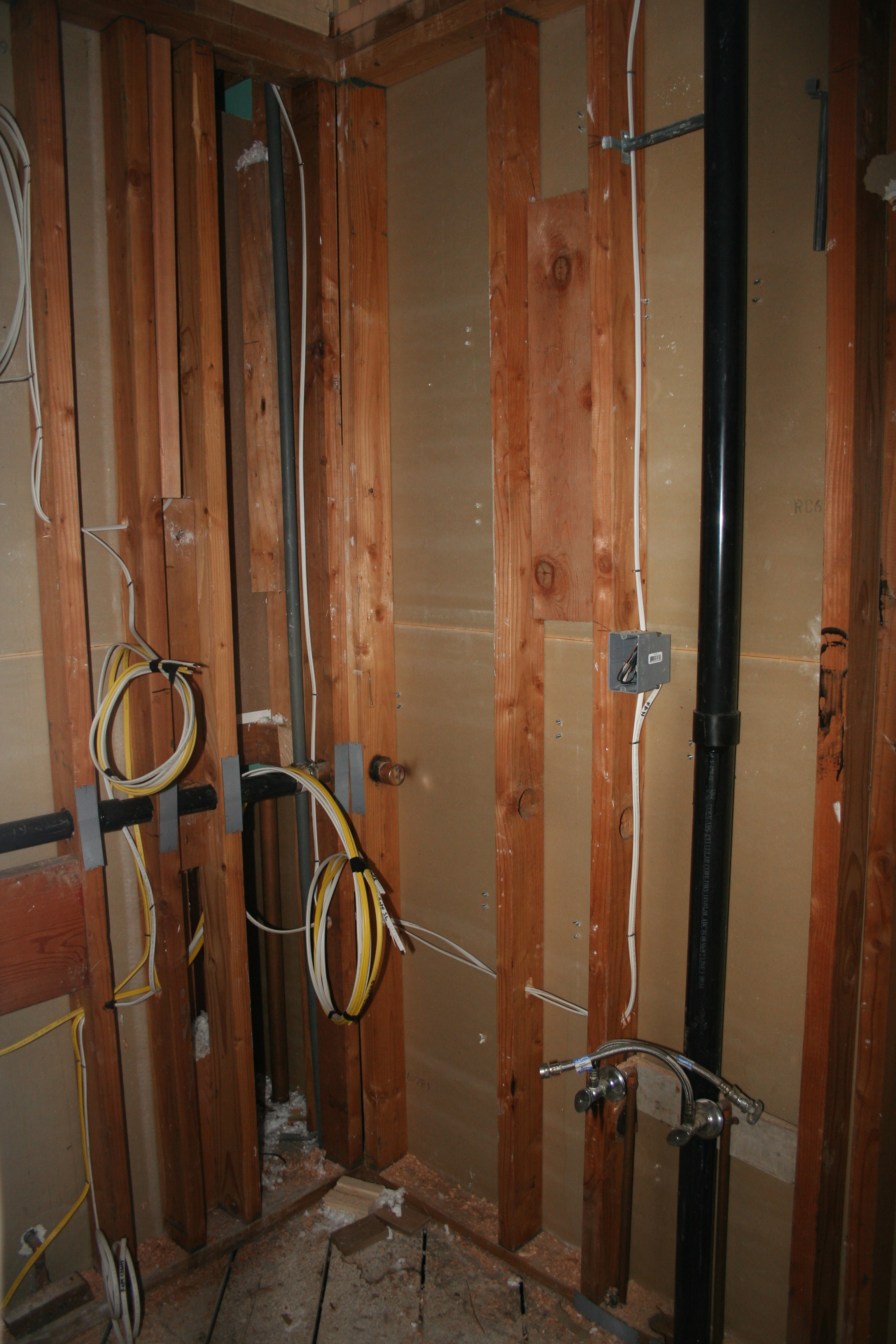 And final­ly, the amaz­ing "after" pic­tures ("TADA!"):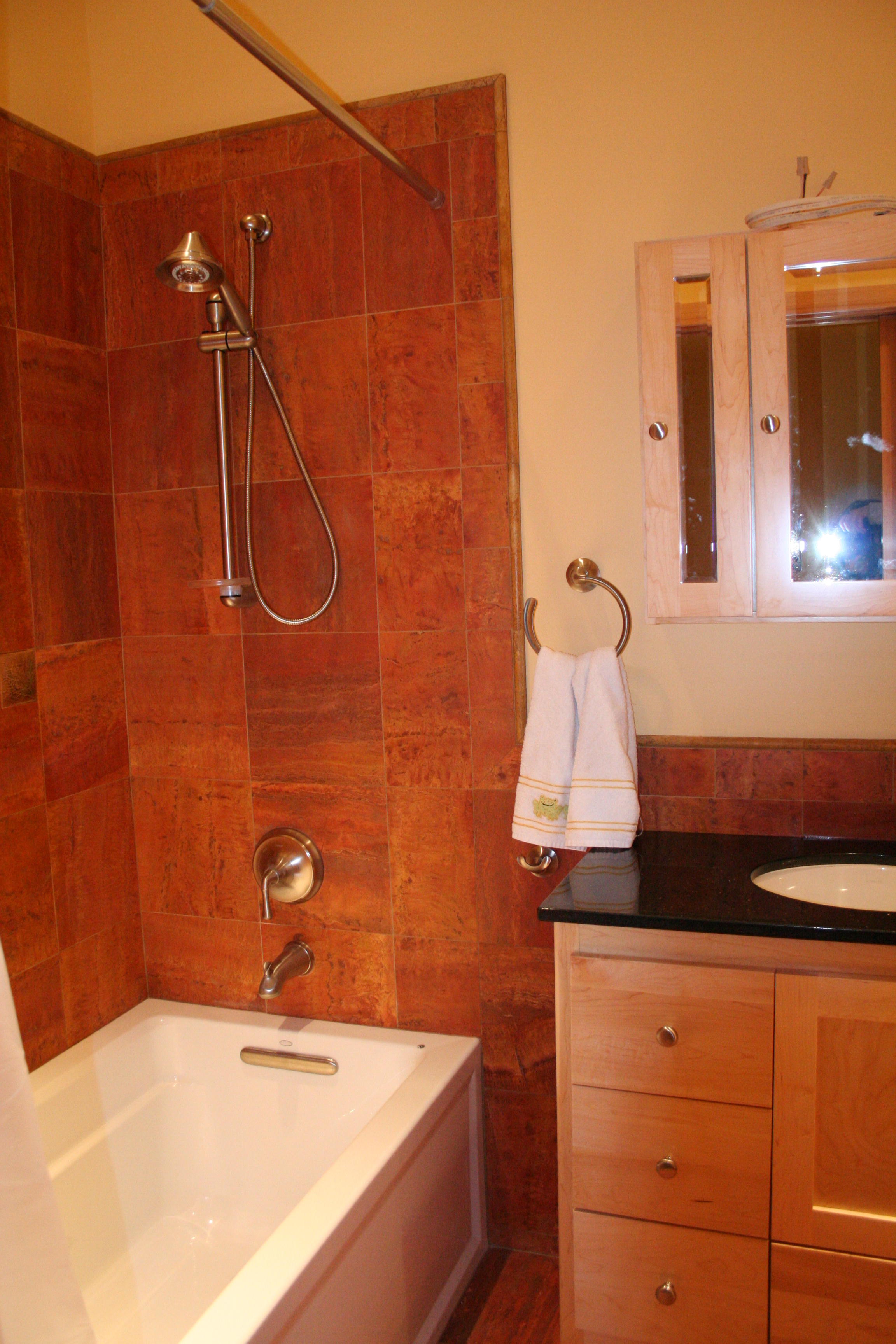 It's hard to cap­ture all of its glo­ry on film, and I'm jump­ing the gun a lit­tle because it's not total­ly done or dec­o­rat­ed, but I think you can see the major improve­ments: Col­or! Con­trast! Light! A med­i­cine cab­i­net with DOORS! And, best of all, you no longer have to stand IN the toi­let to close the door behind you!
Thanks, City Builders!